Biden Courts Puerto Rican Voters in Florida as Part of Detailed Hispanic Campaign Plan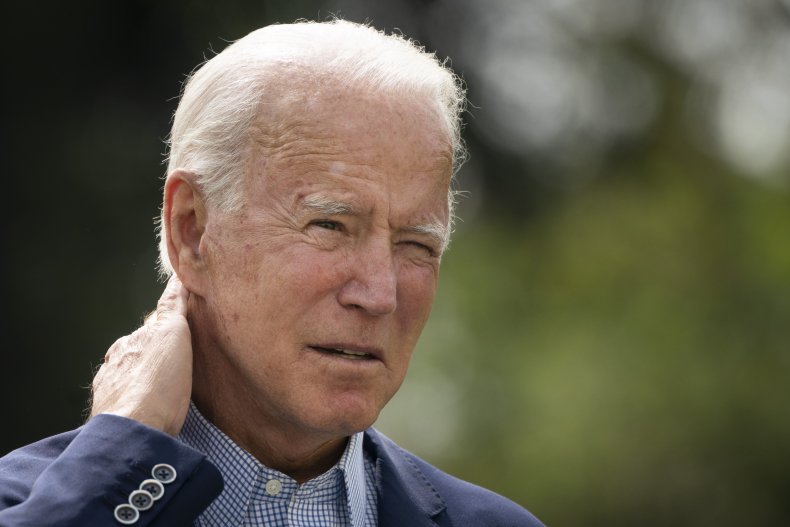 Democratic presidential nominee Joe Biden hopes to firm up support among Puerto Rican voters in Florida as part of a larger plan aimed at courting different Hispanic communities as the election approaches.
Democratic National Committee Chairman Tom Perez detailed the campaign's use of "sub-ethnicity modeling" in a conference call with reporters on Sunday. Democrats hope that boosting voter turnout efforts in specific Hispanic communities, such as Democratic-leaning Puerto Ricans, will improve their chances in battleground states like Florida.
"That is indispensable," Perez said, according to The Miami Herald. "Our communities ... we share a language, but we have a tremendous diversity of experience. And from those experiences we have similar priorities but we also have many unique interests."
"We now have not only a Latino strategy," he added. "We have a Cuban strategy. We have a Mexican American strategy. We have a Borinquen strategy. We have a Dominican strategy. We have a Venezuelan strategy, a Colombian strategy, an Ecuadorian strategy."
Democrats are using cell phone data to locate Puerto Ricans, Florida's second-largest Hispanic group. Many settled in the state after 2017's Hurricane Maria. Close to 300,000 potential Florida voters were found to be using cell phones with the U.S. territory's 787 area code. A further 80,000 were located in another swing state, Pennsylvania.
"We wanted to identify Maria refugees, people who had been forced from the mainland, and as many of you know, many people left with their shirts on their back and their proud 787 numbers," Perez said. "We went to cell phone vendors in Pennsylvania and Florida, and we asked them, 'Give us all the 787 area codes that have been picked up off your cell phone towers for the last month.'"
President Donald Trump is largely preferred by Cuban Americans, who lean Republican and delivered a majority of votes to Trump in 2016. Although the Biden campaign hopes to gain ground by tailoring strategies to fit specific groups, Trump's overall standing among Hispanic voters in Florida appears to have improved during his time in office.
Although recent polls show Trump and Biden neck-in-neck in Florida, some also suggest that around half of Hispanic voters in the state now support the president. Trump won Florida by 1.2 percent over former Secretary of State Hillary Clinton in 2016, but lost Hispanics by 27 percent.
During a roundtable event on Sunday, Trump touted his "leading" status among Hispanic voters while claiming to have "achieved more for Hispanic Americans in 47 months than Joe Biden in 47 years."
The Biden campaign is banking on ramped-up Florida Hispanic voter outreach efforts to turn the tide. On Tuesday, Biden is scheduled to campaign in Tampa and Kissimmee, where a campaign event marking the beginning of Hispanic Heritage Month will be held.
"As Hispanic voters continue to lean in more on this race, their support for Joe Biden will continue to grow," Biden campaign spokesman Kevin Muñoz said.
Newsweek reached out to the Biden campaign for comment.