Biden COVID Adviser Warns U.S. Could Be 'Struggling' to Find Enough ICU Beds by Christmas and the New Year
Dr. Celine Gounder, an infectious disease expert advising President-elect Joe Biden on the COVID-19 pandemic, warned that the U.S. could be "struggling" to find enough intensive care unit (ICU) beds by Christmas and the New Year based on the current surges in new infections across the country.
The U.S. continues to have the highest number of infections and deaths due to COVID-19 of any country in the world. As of Friday morning, more than 12.9 million cases and over 263,000 deaths from the novel virus were reported, according to The New York Times' tracker. Over the past week, the U.S. has seen an average of more than 160,000 confirmed new infections per day and more than 1,500 daily deaths. Meanwhile, hospitals in parts of the country are nearing capacity as ICU beds fill.
"We can fully anticipate that we are going to see cases rising on top of this current surge in the next couple weeks," Gounder, an assistant professor at New York University Langone Health, told CBS This Morning on Friday. "I'm really worried that come Christmas and New Year's we're really going to be struggling to have people in the ICUs, finding a bed for them in the ICUs," she said.
Gounder pointed out that healthcare workers are "already exhausted" after fighting the pandemic for months. "They themselves need a break over the holidays," she said. "I think many of us are just really, really worried about what this is gonna look like."
The public health expert asserted that Biden's team of COVID-19 advisers are not interested in having a national lockdown to curb the spread of new infections.
"We've said repeatedly, as has the president-elect and the vice president-elect, that we are not entertaining another lockdown or shutdown," Gounder said. She explained that the U.S. could implement specific "restrictions" based on the surges in different areas. Noting that scientists and doctors have learned a lot more about the virus since the spring, the health expert said "we can be a lot more specific in our restrictions."
Epidemiologists and health officials have warned that the U.S. could see an even greater surge of new COVID-19 infections and deaths in the wake of Thanksgiving. Millions of Americans appear to have traveled to hold family gatherings, something which some public health experts urged the country to avoid.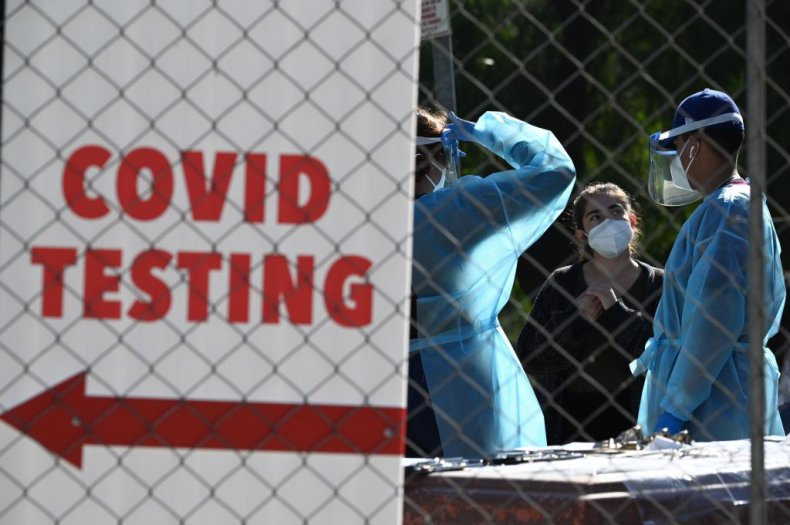 "If you have a person who is elderly, who has an underlying condition that makes them more susceptible to the serious consequences of infection, do you really want to have that gathering?" Dr. Anthony Fauci, the director of the National Institute of Allergy and Infectious Diseases and a key member of the White House Coronavirus Task Force, said ahead of the holiday. "Or should you say—I know it hurts not to do it ... but you know, hang in there with us because there will be future times when you can do it."
Newsweek reached out to the White House, the Centers for Disease Control and Prevention and the National Institute of Allergy and Infectious Diseases for comment but they did not respond by the time of publication.