Joe Biden's Social Worker Daughter Also Has a Fashion Line
Thursday night's debate moderator, Kirsten Welker, asked President Donald Trump and Joe Biden to speak about the "talk," or how Black families instruct their children on how to avoid conflict with police officers. Biden answered that while he obviously never had to have the "talk" his daughter—who, he mentioned, is a social worker—he knows that Black families often do have to have that conversation.
The offhand comment led to a rise in Google searches on the Democratic candidate's daughter, as well as reactions on social media. While her brothers get all the attention—whether it's the late war veteran, Beau, or Hunter and his past substance abuse problems and what may or may not be on his old laptop—now Joe's youngest child can enjoy some of the spotlight. America, meet Ashley Biden: social worker, activist, philanthropist and fashion designer.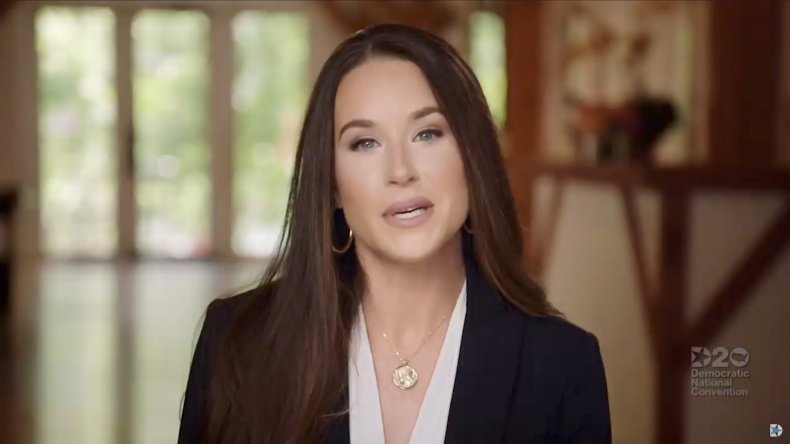 Responses poured out on Twitter from people who never realized Joe Biden had a social worker in the family. The reactions ranged from surprised comments to other social workers who were proud to learn the little tidbit about the former Vice President's family.
Celebrity supporters of Biden were also quick to latch onto the comment, including Oscar-winning actress Patrica Arquette.
Ashley, 39, has a background in social work, but these days her focus, aside from supporting her father's campaign, is her fashion line of hoodies. She launched Livelihood, a "socially and ethically conscious" hooded sweatshirt company, in 2017 after her brother Beau's passing. She worked at the Delaware Center for Justice until leaving in 2019 to concentrate on the new company.
Livelihood gives its profits to charities in under-served communities, and it also designed the more formal attire of uniforms for Washington, D.C.'s Hamilton Hotel. The hoodies are made from organic cotton in neutral colors and are entirely sourced and manufactured in the U.S. Prices run between $79 to $99. Currently, the company is undergoing a re-launch inspired, in part, by the Black Lives Matter movement.
Before her professional life began, Ashley graduated from Tulane University and earned a Masters of Social Work from the University of Pennsylvania. She then worked as a social worker for 15 years at the Delaware Department of Services for Children, Youth and Their Families. Next, she moved on to the Delaware Center for Justice (which focuses on criminal justice reform), working as associated director before being promoted to executive director in 2014.
Don't be surprised to find Ashley continuing on working in public service. She says her passion for such endeavors began during childhood when she discovered her favorite lip gloss company, Bonne Bell, tested products on animals. She soon became passionate about dolphin conservation and approached her father about doing more to protect them. After reviewing his research prepared by his daughter, the then-Senator Biden collaborated with Congresswoman Barbara Boxer to write and pass the 1990 Dolphin Protection Consumer Information Act. Ashley lobbied onto the floors of Congress herself for its passage.
Ashley is the only child Joe has with second wife, Dr. Jill Biden. He lost an infant daughter, Naomi Christina, in the same tragic traffic crash that took the life of his first wife, Neilia Hunter Biden.