White House Denies Reports Joe Biden Delayed Afghan Evacs For Political Reasons
Two U.S. officials told Reuters that President Joe Biden expressed concern over the potential political impact of allowing a large number of Afghan refugees into the U.S., adding that he preferred they be sent to third countries.
The Pentagon announced Monday its intention to evacuate 22,000 Afghans who supported the U.S. during the war who are currently awaiting Special Immigrant Visa (SIV) processing. Since July, 2,000 Afghans awaiting visas have entered the country.
Despite America's stated intent to support these individuals, an official told Reuters that "too many things have to go 100 percent correctly" for the plan to go as intended. And even if the full 22,000 were evacuated safely, resettlement groups place the total number of Afghan SIV candidates at 80,000.
"It's a nice goal to have, but realistically it's going to be a challenge," an anonymous U.S. official told Reuters regarding the goal of evacuating 22,000 people.
In a separate statement provided to Newsweek by a senior administration official, the White House denied the accuracy of the information provided to Reuters:
"This is not true," the official said. "We would never let the prospect of bad-faith criticism from the same people who orchestrated the Muslim ban and decimated America's refugee pipeline keep us from keeping faith with our Afghan partners."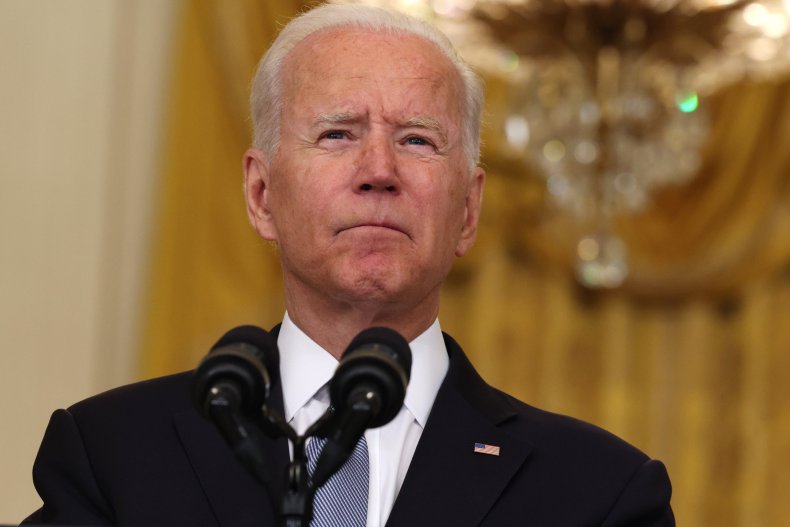 In Reuters original report, it claimed officials stated that in an ideal situation, the White House would have initiated evacuations weeks earlier using military aircraft that would have transported people to U.S. bases. Instead, it said that last week some of those waiting were transferred using civilian aircraft to one base in Virginia.
The request to use U.S. military bases for these efforts was not issued until Sunday, the day the Taliban entered Kabul, an official told Reuters.
Biden has presided over a nation that has seen more than 1 million attempted crossings at the southern border over the past year. Prior to the debacle witnessed on Monday where thousands of Afghans rushed the Kabul airport tarmac as they searched for a means out of the country, Biden was fielding Republican criticism on his handling of the border.
A June 30 survey by ABC News and the Washington Post found that 51 percent of respondents disapproved of his handling of immigration at the border. In April when Biden announced his Afghanistan withdrawal plan, Newsweek reported his approval rating stood at 52.5 percent while his disapproval rating stood at 40.9 percent. Now, his approval rating clocks in at 49.9 percent while his disapproval rating totals 44 percent.
Nonetheless, the president stood firm in his address on Monday where he discussed his decision to end America's presence in the country following the 20-year war.
"We did not go to Afghanistan to nation-build. And it's the right and the responsibility of the Afghan people alone to decide their future and how they want to run their country," he said. "American troops cannot and should not be fighting in a war and dying in a war that Afghan forces are not willing to fight for themselves."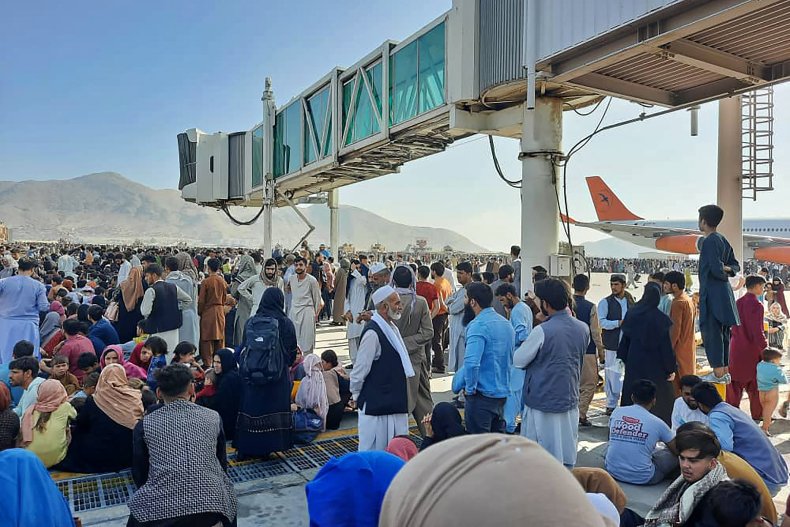 Updated 08/18/2021, 12:38 p.m. ET: This story and headline have been updated to reflect the White House's response to the Reuters report. The photo caption has also been updated, to reflect that the Reuters report didn't explicitly quote someone as having said the words "political impact."