Joe Biden Denies Ocasio-Cortez Has Dragged the Democrats to the Left: 'The Party's Not There'
Presidential contender Joe Biden has dismissed claims that his party has been dragged to the left by the progressive policies of progressive Democrats like Alexandria Ocasio-Cortez.
In an interview with Axios on HBO, set to be broadcast on Sunday, the former vice president blamed the media for portraying the Democrats as being more liberal than they actually were and this was down to the influence of politicians like Ocasio-Cortez.
When asked about whether sweeping health care reform policy would be "party suicide" in 2020, Biden replied that "the party's not there."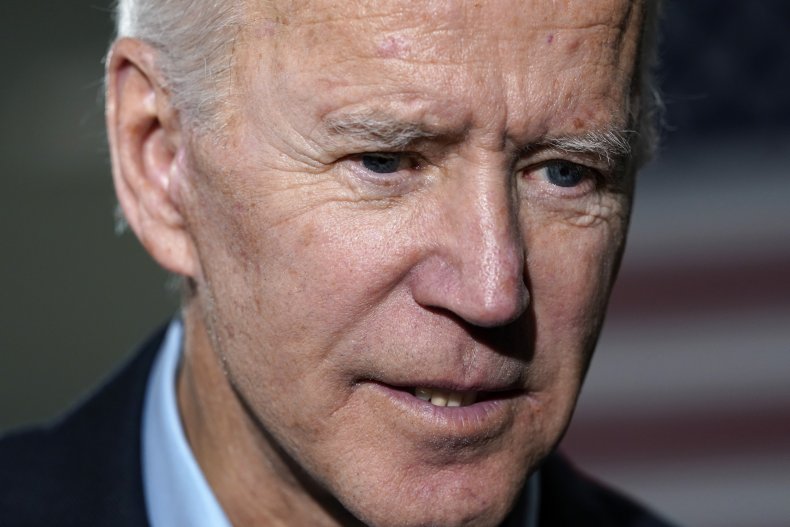 Medicare for All, is being touted on the primary campaign trail as a key policy for Sens. Elizabeth Warren and Bernie Sanders. Biden opposes a single-payer approach and wants to improve on the Affordable Care Act, which expanded health-care access and was passed during the Obama administration, according to the Washington Post.
Biden insisted that the healthcare debate showed that the media had misread the direction that the Democrats were taking.
"You guys got it all wrong about what happened," Biden told the interviewer, Mike Allen.
"It's just bad judgment. You all thought that what happened was the party moved extremely to the left after Hillary [Clinton]. AOC was a new party, She's a bright, wonderful person.
"But where's the party? Come on, man," he said in the excerpt released ahead of the interview broadcast.
Newsweek has contacted Ocasio-Cortez's media team for comment.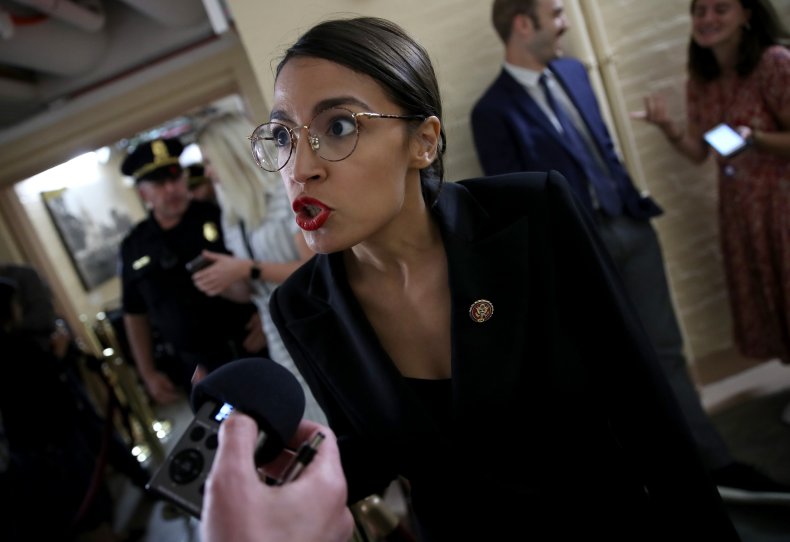 Biden gave the interview in Iowa, where he had a testy exchange at a campaign event with retired farmer Merle Gorman. Gorman suggested that the Democrat is too old to be president and questioned his son Hunter's business activities in Ukraine, which are at the center of the impeachment process against President Donald Trump.
When Gorman told Biden he had sent his son to get access for the president, the former vice-president snapped: "You're a damn liar, man." After challenging him to do press-ups to show that he was in shape to be president, Biden appeared to say to the voter "Look, fat."
Biden's campaign claimed he was saying "look, fact" to correct the Gorman's comments, The Guardian reported.
NBC noted that the incident marked the end of a good week for Biden who had been boosted by Kamala Harris suspending her campaign, which showed the popularity he enjoyed among African-American voters.
It also praised the video he released criticizing Trump on his NATO trip and noted that he has been endorsed by former Secretary of State and 2004 presidential nominee John Kerry.
Biden is still 12 points ahead of other Democrat contenders nationally, but he is lagging in fourth place in Iowa and New Hampshire, RealClearPolitics reported on December 5.