On his first day in office, President Joe Biden issued an executive order to "affirmatively advance equity," calling for combating purported systemic racism in the federal bureaucracy by pursuing race-preference policies across its every agency.
With the release of the Biden administration's related National Strategy for Countering Domestic Terrorism in June of 2021, I suggested that, given its stated effort to combat the claimed most lethal threat to the homeland of white supremacists through anti-racist "equity," applied critical race theory would become our domestic counterterrorism policy.
Now, with the publication of the administration's government-wide series of "equity action plans," in response to its first-day executive order, the Biden regime has further vindicated that view—one that, if anything, undersold the size, scope and ambition of the regime's effort to remake the U.S. government in Ibram X. Kendi's dystopian image.
As the Biden administration noted in an April 14 press release, more than 90 federal agencies released such plans, detailing "more than 300 concrete strategies and commitments to address the systemic barriers in our nation's policies and programs that hold too many underserved communities back from prosperity, dignity and equality."
One might think such policies would be irrelevant—or perhaps even outright corrosive—to those agencies tasked with keeping America safe from enemies foreign and domestic. Those who wish to do us harm care not for our wokeness. They see in it a lack of seriousness that implies weakness, and which is therefore provocative. And wokeness makes for weakness to the extent it makes us willfully blind to dangers, and diverts our attention from them.
Yet despite the perils of baking wokeness into the U.S. security state, woke and weak is precisely what we have gotten from the Biden administration. And the "equity action plans" make it explicit.
On the international front, the Biden State Department's plan declares that:
Bureaus, offices and missions will apply new equity analyses consisting of quantitative measures and qualitative questions regarding race, ethnicity and other intersections of marginalization. This analytical framework will underscore embedding equity into the State Departments' foreign affairs work as a strategic National Security imperative.... [Emphasis added.]
Foggy Bottom seeks to "embed equity into U.S. foreign policies," including tying "racial equity" to foreign aid.
For good measure, State also pledges to "increase intersectionality and equity in foreign affairs through special envoys."
Surely these measures will instill fear in the hearts of our foes.
What about at home?
Here, the Biden administration explicitly links equity to its War on Wrongthink masquerading as a Domestic War on Terror.
In a summary of its equity action plan, the Department of Homeland Security touts as a success the fact that "The National Terrorism Advisory System has issued several bulletins since January 2021 to address the threat of racially motivated violent extremism." Those bulletins are the ones flagging Americans who challenge the regime's views and policies on all manner of hotly debated topics—such as the Chinese coronavirus, election integrity and refugee resettlement from war zones—as potential threats.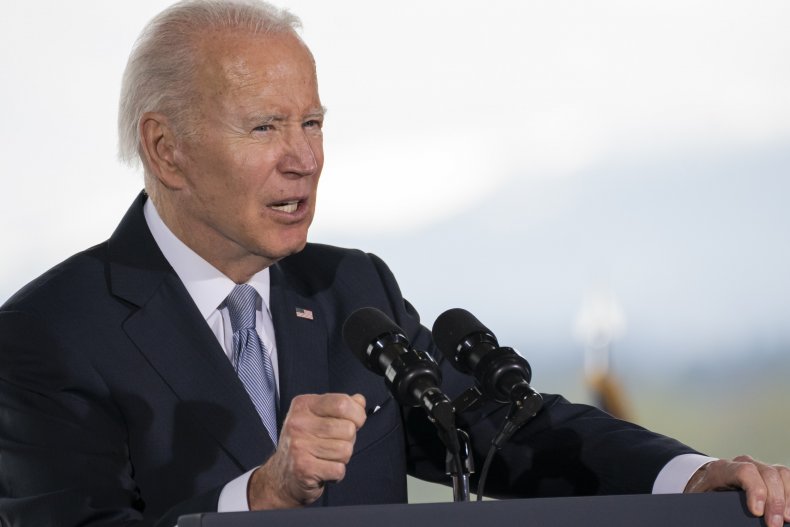 What's more, DHS's equity action plan notes that:
The findings of this review, combined with the strategic guidance set forth in the National Strategy for Countering Domestic Terrorism (June 2021), are being used to prioritize, update and modify existing goals, objectives, roles, responsibilities and timelines for all actions across DHS, including those that advance equity. [Emphasis added.]
Part of the DHS's plan is to lavish funds on "underserved communities," supposedly to "help counter domestic violent extremism to better address the terrorism-related threat to our country posed by white supremacists and other domestic terrorists." [Emphasis added.]
As the Biden administration's National Strategy for Countering Domestic Terrorism noted, it seeks to "confront long-term contributors to domestic terrorism," stating that:
tackling the threat posed by domestic terrorism over the long term demands substantial efforts to confront the racism that feeds into aspects of that threat. We are, therefore, prioritizing efforts to ensure that every component of the government has a role to play in rooting out racism and advancing equity for under–served communities that have far too often been the targets of discrimination and violence. This approach must apply to our efforts to counter domestic terrorism by addressing underlying racism and bigotry.
This administration casts critics of its policies as racists and bigots—potentially dangerous ones, insurrectionists; it says that racists and bigots pose the most lethal threat to the homeland; and it says that they therefore ought to be combated using the full force of the public and private sectors.
With the release of the Biden administration's equity action plans, the president and his apparatchiks have further crystallized this imperative.
The Biden equity plans may focus on tangible deliverables such as hirings, the distribution of federal funds and messaging campaigns. But it is in the abstract realms where they become more disturbing. Equity takes on a much more significant meaning if considered a "strategic National Security imperative," as the State Department puts it—or as tied to counterterrorism policy, as the DHS asserts.
Is it possible that we see a deeper "equity" agenda in a Biden administration intent on gutting programs aimed at countering America's worst adversary or empowering the globe's leading state sponsor of terror, while treating Americans who disagree with its policies as terrorists?
To its proponents, equity, stripped of any kind of moral veneer, is about punishing enemies and rewarding friends in pursuit of desired outcomes.
As Kendi puts it, "As an anti-racist, when I see racial disparities, I see racism." As for an antidote:
The only remedy to racist discrimination is antiracist discrimination. The only remedy to past discrimination is present discrimination. The only remedy to present discrimination is future discrimination.
One could easily see how this could be applied, and perhaps is being applied, beyond race and past our shores.
International equity would demand that America prostrate itself before its foes—those suffering from inequities created by racist and imperialist America.
Domestic equity would demand pursuing non-progressives—a priori racists since their favored policies, to the Kendians, create unequal outcomes among those of different races—like foes of the regime.
Putting America, and Americans, last would seem to be consistent with equity.
Now, this toxic mentality has taken over our government.
Ben Weingarten is a senior fellow at the London Center for Policy Research, fellow at the Claremont Institute and senior contributor to The Federalist. He is the author of American Ingrate: Ilhan Omar and the Progressive-Islamist Takeover of the Democratic Party (Bombardier, 2020). Ben is the founder and CEO of ChangeUp Media LLC, a media consulting and production company. Subscribe to his newsletter at bit.ly/bhwnews, and follow him on Twitter: @bhweingarten.
The views expressed in this article are the writer's own.