Joe Biden: FBI Should Release Emails For 'Whole World to See'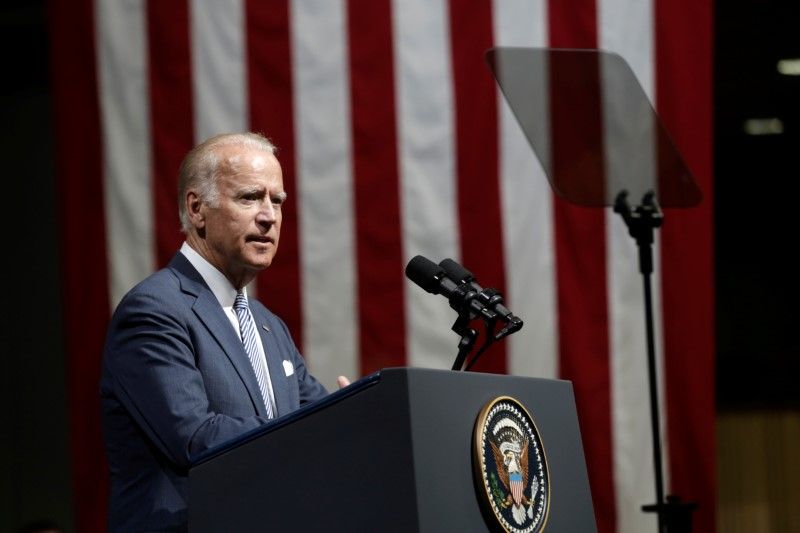 Hillary Clinton has Vice President Joe Biden's support in the renewed probe into her email practices, but he is ruling out serving in her administration if she wins the presidency.
Biden on Friday repeated Clinton's calls for the FBI to release all the information it has related to emails it found Thursday while investigating disgraced former Congressman Anthony Weiner's sexting scandals, but he will not serve as secretary of state if asked, as had been reported.
"I think Hillary is correct. They should release the emails for the whole world to see," Biden told CNN's Michael Smerconish. "They continue the investigation...to the best of my knowledge it won't prejudice the investigation."
As of Friday afternoon, Clinton appeared to be headed for a presidential win by a healthy margin on November 8. But the race has been upended by the decision of FBI Director James Comey to inform Congress Friday that the bureau will examine emails discovered while investigating Weiner, who was caught sexting with a minor. Republicans praised the decision and said it offered proof of Clinton wrongdoing, while Comey was sharply criticized by Democrats and criminal justice experts for risking the FBI's apolitical stance despite not yet having any knowledge of whether the found emails are at all relevant to the prior probe into Clinton's private server. Meanwhile, Newsweek reported Friday that the newly found emails don't involve Clinton at all; rather, the renewed probe will revolve around how longtime aide Huma Abedin, who has announced her intention to divorce Weiner, managed her multiple email accounts for Clinton-related business.
Clinton campaign chairman John Podesta has criticized Comey for releasing a letter that is "light on facts, heavy on innuendo." Biden agreed with the sentiment in the CNN interview, saying the letter utilized the "sort of stilted language the agency always uses. It doesn't mean anything."
The vice president shook his head and said "oh God" when informed that the emails were found via the Weiner investigation. "I should not comment on Anthony Weiner. I'm not a big fan. I wasn't before he got in trouble," he said.
Biden, who served 36 years in the Senate, will apparently end his career with the vice presidency. The Delaware native had been rumored to be flirting with running to succeed President Obama, but his son Beau's death in 2015 upended his plans. He reiterated in the CNN interview that grief and family obligations prevented a run, but he was confident he could have won.
"I thought I could beat Hillary. I thought I could beat anybody that ran," Biden said. "I thought that at the time...the issues that the country was facing was right in my wheelhouse...I didn't run for one, simple, overarching reason. My son was dying, and he died. That's the total reason."
Several media outlets reported this week that Biden is Clinton's pick to be secretary of state—the position she held under Obama in his first term. But Biden isn't interested. "I'll do anything I can if Hillary's elected to help her, but I don't want to remain in the administration," he said, according to Reuters.