Fox & Friends Welcomes Joe Biden to the 2020 Race With Reel of Cringeworthy Gaffes
Former Vice President Joe Biden officially entered the 2020 race for the Democratic party's presidential nomination on Thursday morning, and Fox News quickly welcomed the centrist candidate to the race by reminding its viewers of his many past gaffes and controversial actions.
The panel of Fox & Friends pointed out that Biden was now the 20th Democratic contender to enter the 2020 field, and that this was actually the 76 year-old's third time running for the nation's highest office. "Third time is the charm, Joe Biden hopes," host Steve Doocy quipped.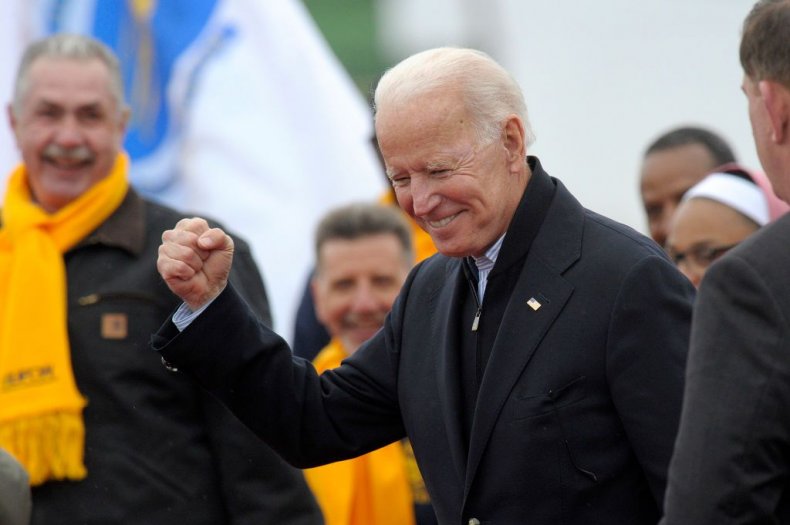 "Back in 1988, you remember, he had to drop out because there was a plagiarism scandal," Doocy said as the panel discussed Biden's candidacy. As the host accurately pointed out, Biden's first presidential campaign was derailed after it was revealed that he had plagiarized campaign speeches as well as a paper in law school while a student. He later mounted another unsuccessful presidential campaign in 2007, when Barack Obama inevitably won the Democratic party's nomination.
Fox & Friends then played a montage of clips featuring some of Biden's most cringeworthy gaffes, including incidents where he made awkward racial remarks, mixed up names, said someone was dead who was still alive and dropped an F-bomb. "Here's some of the best of the best of Joe Biden," co-host Ainsley Earhardt said at the beginning of the reel.
In one clip from 2006, Biden says that you can't go to a Dunkin Donuts or a 7/11 in Delaware "unless you have a slight Indian accent." In another, he introduces his former running mate Barack Obama as "Barack America." During a speech in 2012, Biden is also shown telling supporters: "they're going to put you all back in chains," referring to Republicans and Wall Street.
Doocy, in a later segment of the Thursday morning program, reminded viewers of Biden's actions during the highly contentious Anita Hill hearings back in 1991. The former vice president has been repeatedly criticized for his handling of Hill's hearings, as he was the chair of the Senate Judiciary Chair when she accused then-Supreme Court judicial nominee Clarence Thomas of sexual assault. The committee's handling of Hill's accusation has been widely criticized, and Biden has said he still has "regret" over his actions. Thomas, a conservative justice, was inevitably confirmed and currently serves on the nation's highest court.
Despite the criticism from right-wing Fox News, as well as from many in the Democratic party's left wing, Biden has been the front runner in national polls over the past months, even though he had not officially announced his 2020 intentions. An average of national polls by Real Clear Politics currently shows Biden several points in the lead over his closest competitor – Independent Senator Bernie Sanders of Vermont. Biden has 29.3 percent compared to Sanders' 23 percent. Most national polls have consistently shown Biden in the lead, with the exception of a recent Emerson poll that showed Sanders with 29 percent compared to Biden's 24 percent.