Biden Gained Over 10 Times More New Social Media Followers Than Trump Since Election Call
Since Joe Biden was projected the winner of the presidential election on Saturday, he has gained more than 10 times the number of new social media followers acquired by President Donald Trump in the same period.
According to SocialBlade, a site that tracks social media followers and statistics, Biden has amassed roughly 3,588,935 followers on both Instagram and Twitter since Saturday, when news networks called him the election winner.
Between the two platforms, Biden gained approximately 2,233,156 followers on Instagram and 1,355,779 on Twitter, according to SocialBlade.
In comparison, Trump has amassed approximately 274,980 new followers since Saturday, with roughly 207,534 on Instagram and 67,447 on Twitter, SocialBlade said.
According to Social Blade, Biden has seen his daily followers increase by roughly 267,155 on Instagram and 237,575 on Twitter. By comparison, data from the site shows Trump seeing a daily increase of followers of roughly 57,202 on Instagram and 56,909 on Twitter.
Biden's running mate, California Senator Kamala Harris, also saw a large increase in her social media following since their projected victory. According to SocialBlade, Harris saw her following increase by roughly 7,996,001, with over 1.7 million new followers on Twitter and more than 6.2 million on Instagram.
Despite Biden gaining more social media followers than Trump since Saturday, data from SocialBlade shows Trump posting far more tweets. The president has posted 70 new tweets since Saturday, compared with Biden's 28.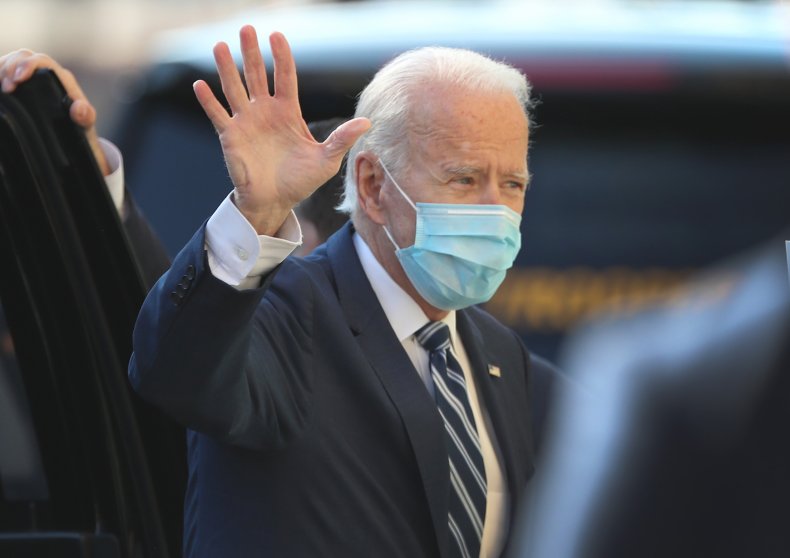 The increase in social media followers for Biden and Trump comes amid post-election turmoil, with Trump disputing Biden's victory with unsubstantiated claims of widespread voter fraud.
Since the news networks announced his victory, Biden has used his social media account to share his plans about his goals after he is inaugurated in January.
"I pledge to be a President who seeks not to divide, but to unify. Who doesn't see Red and Blue states, but a United States. And who will work with all my heart to win the confidence of the whole people," Biden wrote in one tweet on Saturday.
"I won't be president until January 20th, but my message today to everyone is this: wear a mask," another tweet from Biden read.
On the other hand, Trump has continued to post tweets about the election process and how he believes his path to victory is still attainable. "WE WILL WIN!" he wrote in a tweet on Tuesday.
"Pennsylvania prevented us from watching much of the Ballot count. Unthinkable and illegal in this country," he wrote in another tweet, which was flagged by Twitter, which said the claim was disputed.
Newsweek reached out to both the Biden and Trump campaigns for comment but did not receive a response in time for publication.