Biden Gives Merrick Garland a Powerful New Role, Just As Mitch McConnell Is Poised To Lose His
President-elect Joe Biden is expected to name Merrick Garland as his attorney general, giving the federal appeals court judge a powerful role as Senate Majority leader Mitch McConnell is poised to lose his own.
The Associated Press first reported the news of Garland, citing two people familiar with the selection process and is expected to announced Garland's appointment on Thursday.
Garland was previously rebuffed by Senate Republicans for a Supreme Court seat in 2016, after being nominated by then-President Barack Obama to fill a vacancy left following the death of Justice Antonin Scalia.
After his appointment, McConnell declined his nomination and said that the next president should be the one to nominate a Supreme Court Justice.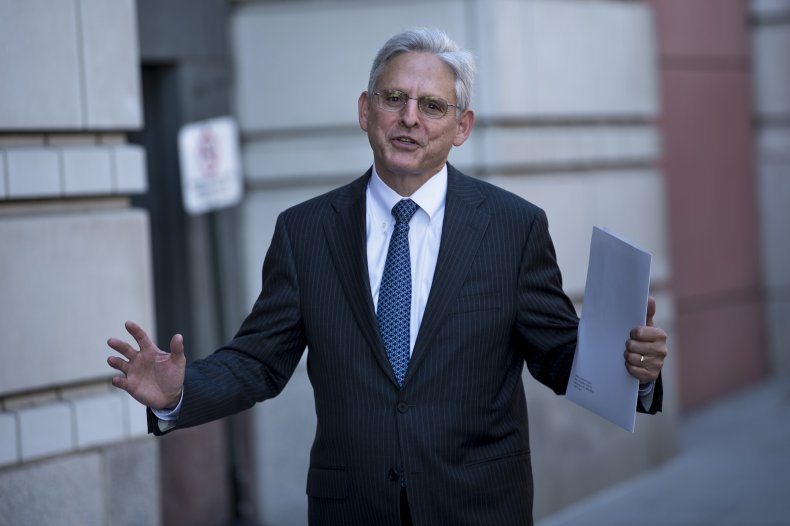 During a speech in August, 2016, McConnell said "One of my proudest moments was when I looked Barack Obama in the eye and I said, 'Mr. President, you will not fill the Supreme Court vacancy.' "
In addition to McConnell, 11 other Republican members of the Senate Judiciary Committee, signed a letter which stated that they had no intention of voting on a Supreme Court nominee from Obama.
Garland's 2016 appointment expired after President Donald Trump took office, and he returned to his role as chief judge of the US Court of Appeals for the D.C. Circuit, but stepped down from the position in February 2020.
Biden's choice of Garland indicates that he is looking to an experienced judge, as he previously served as Principal Associate Deputy Attorney General, where he supervised the 1995 Oklahoma City bombing investigation.
Biden's expected appointment of Garland comes as votes continue to be tabulated in the Georgia Senate runoffs. Democrats Raphael Warnock was declared the winner by several media outlets over GOP incumbent Kelly Loeffler in one race, while it remains too close to call between Democrat Jon Ossoff and Republican David Perdue for Georgia's other Senate seat. A win by Ossoff would give Democrats majority control of the Senate, unseating McConnell from his role as Senate Majority leader.
"Joy comes in the morning. Thank you, Georgia," Warnock wrote in a tweet on Wednesday morning.
While no major news networks have called the race for Ossoff, he declared victory in the race on Wednesday morning, and said in a video that, "It is with humility that I thank the people of Georgia for electing me to serve you in the United States Senate."
Newsweek reached out to Biden's transition team for comment but did not receive a response in time for publication.