Biden is Giving Up Powerful U.S. Financial Sanctions on Iran | Opinion
Since taking office, the Biden administration has taken a series of calculated steps to rejoin the Iran nuclear deal. Most recently, it waived sanctions on the Iranian oil trade, allowing Tehran access to frozen funds in foreign banks that it can now use to fund terrorism. Even the sanctions that remain on the books are not being enforced. U.S. financial sanctions can be used to end Iran's nuclear ambitions and the clerical regime's support of terrorism.
As the world's preeminent financial power, the United States has a responsibility to work to deny Iran the financial resources it needs to build a nuclear program, develop ballistic missiles and support terrorism and terrorist proxies.
Sanctions generally aim to change behavior or deny the enemy something it wants for nefarious purposes. This economic and foreign policy tool is uniquely powerful for us, due to the importance of the dollar and the U.S. financial system.
In the modern global economy, every country needs to participate in the world's financial system. We are fortunate that the U.S. is at the center of that system. This position makes financial sanctions a powerful tool that the U.S. can use to curb the behavior of rogue nations like Iran. For example, the sanctions we imposed on Iranian oil in mid-2018 caused a precipitous drop in Iranian exports. These sanctions became even more meaningful in 2019 when the Trump administration announced that Japan, South Korea, Turkey, China and India would no longer be exempt from penalties if they continued to import oil from Iran. These sanctions alone deprived the regime of as much as $50 billion annually.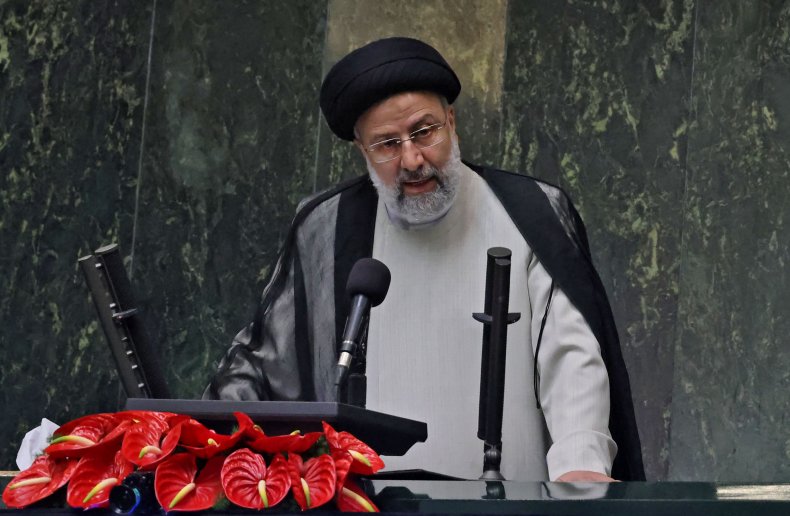 President Donald Trump's maximum pressure campaign against Iran showed the true force of U.S. financial sanctions. The sanctions prevented Tehran from spending the money on malign activities while still protecting humanitarian trade with Iran. Iran's proxies furloughed fighters, were forced to withdraw from Syria and had their pay cut because their backer was out of money. In addition, and unlike previous administrations, Trump's effective use of sanctions allowed us to bring captured Americans home without ransom payment, sanctions relief or pallets of cash. Even Iranian president Hassan Rouhani admitted that Iran had lost $200 billion because of U.S. sanctions. Iranian officials disclosed that the country's oil revenue had decreased from $100 billion a year to just $8 billion in 2019. In addition, Iran's foreign currency reserves fell by 98 percent.
The Biden administration's decision to lift sanctions on Iranian oil undermines American influence and gives Iran leverage in the ongoing nuclear talks. "Sanctions relief" is a sophisticated way of saying "we are giving you money." The pallets of cash that the Obama administration sent to Tehran were offensive, but Biden's sanctions relief is dangerous and sends a bad signal to the rest of the world.
Sanctions have tangible effects on Iran's ability to fund terrorism and develop a nuclear weapon. We must continue to pressure the Iranian regime to end its sponsorship of terrorism and its work to develop a nuclear weapon.
Bryan Steil is a Republican member of Congress (WI-01) is from Janesville, Wisconsin, first elected to Congress in 2018. He serves on the House Financial Services Committee and the House Administration Committee.
The views expressed in this article are the writer's own.