Joe Biden 'Guarantees' Donald Trump Will 'Challenge the Legitimacy' of the Midterm Elections If GOP Loses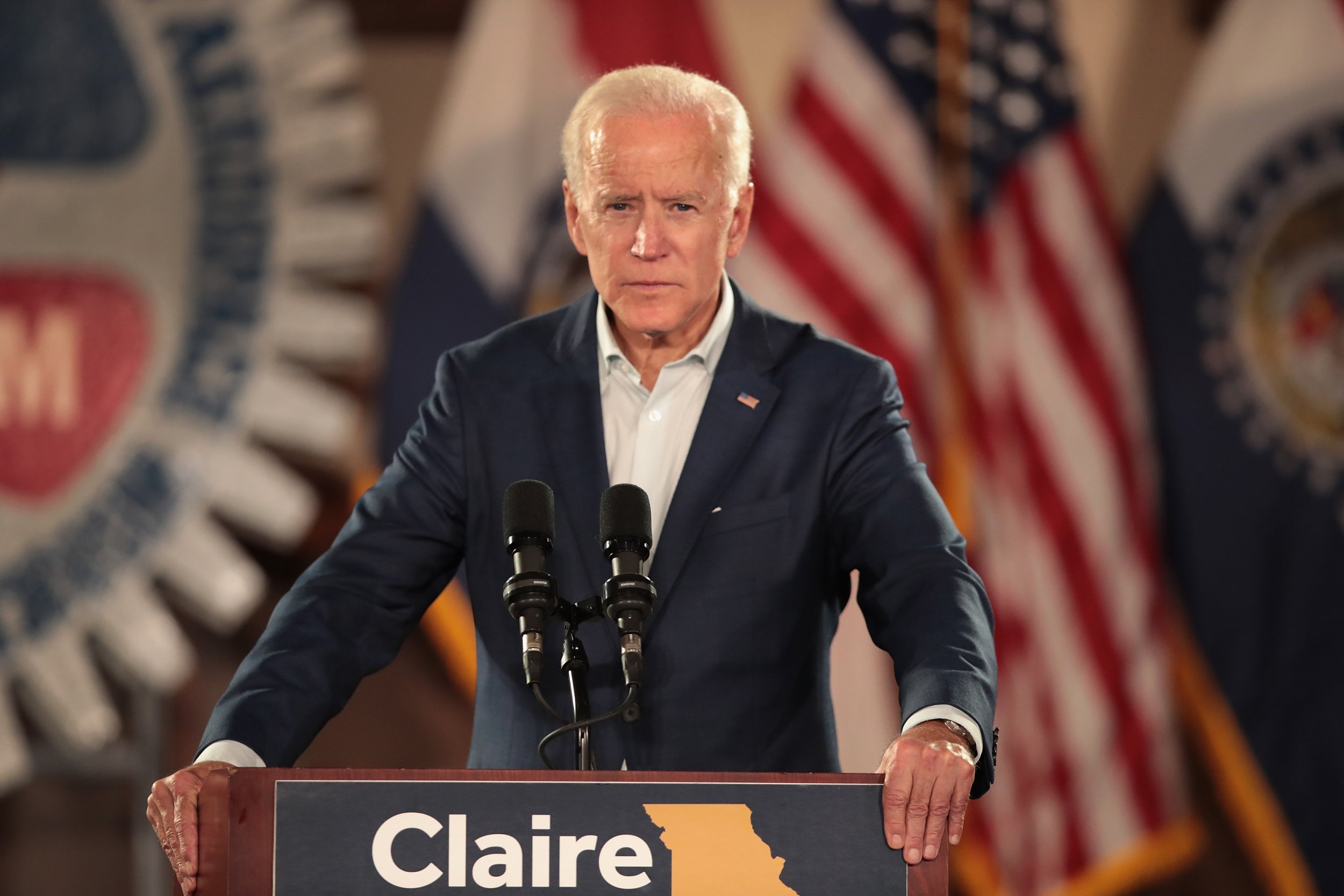 Former Vice President Joe Biden guaranteed on Tuesday that President Donald Trump would "challenge" the legitimacy of the midterm elections' if the Republicans lose—and also spoke about a potential run for the White House in 2020.
"I guarantee he'll challenge the legitimacy of the vote. You know he's still looking for that million crowd that was there for his inauguration for God's sake," Biden told MSNBC. "He's an interesting guy. You know, look, this is all about choosing hope over fear. This is about choosing our friends over our enemies overseas. This is about choosing truth over falsehood. It really is. This is pretty basic stuff."
Trump has claimed, without any evidence, that he lost the popular vote to Hillary Clinton in 2016 because of widespread illegal voting, and he even established a commission, headed by Vice President Mike Pence, to investigate voter fraud. But the commission did not find evidence of widespread fraud, and has since disbanded.
Even during the 2016 campaign Trump refused to state publicly whether he would accept the election results. He said he would only accept them if he won.
The president also said Monday that federal offices had been told to keep an eye out for illegal voting.
"Law Enforcement has been strongly notified to watch closely for any ILLEGAL VOTING which may take place in Tuesday's Election (or Early Voting). Anyone caught will be subject to the Maximum Criminal Penalties allowed by law. Thank you!" Trump tweeted.
The Justice Department announced Monday it was sending officials to 35 counties across 19 states—10 of which elected Trump in 2016—to monitor elections.
Biden, who has been tapped as a possible Democratic contender against Trump, also addressed questions about when or if he will run for the country's highest office. He said he would make the decision with his family after the new year. When pressed, Biden would not say whether or not he intended to run.
Polls leading up to this year's midterms projected the Democrats to win back the House for the first time since 2010, while Republicans could conceivably pad their slim lead in the Senate, picking up seats from vulnerable Democrats in Missouri, North Dakota and elsewhere. Democrats need 23 extra seats to claim the House.
Along with Biden, Senators Bernie Sanders, Elizabeth Warren, Kamala Harris, Cory Booker have also been floated as possible challengers to Trump in 2020.