After a long, bitter election season in a time of great pain and uncertainty, the American people have spoken. Joe Biden is the 46th president of the United States.
The new administration will be tasked with leading our nation out of a public health crisis that has killed more than 242,000 Americans and devastated the economy. Yet Biden and Vice President-elect Kamala Harris are also consistently emphasizing the importance of healing, reunification and hope.
Some might say hope is not realistic. Some might call hope, in these times of President Donald Trump refusing to concede and Republican politicians refusing to stand up to him, radical—a fantasy of our own making. But as a trauma psychologist, I know many people dare to hope in incredibly difficult times, and its importance cannot be overstated.
Hope used to be viewed as a dimension of one's personality, a gift to the lucky few. But hope is more than a feel-good emotion or wishful thinking. It involves taking action.
Perhaps no other researcher contributed more to the psychology of hope than psychologist C. R. Snyder. For at least three decades, Snyder and his colleagues at the University of Kansas developed and refined a theory of hope, as well as measures on how to capture it. They defined hope as setting goals, identifying pathways to achieve those goals and having the determination and perseverance to follow them. Hope, therefore, is not only believing in but working to achieve a desired outcome.
Hope is foundational to good human functioning. Hundreds of studies have been conducted on hope in children, adolescents and adults in a wide variety of circumstances. These studies show that hope is related to better academic performance, job functioning, physical health and psychological well-being. For example, in a longitudinal investigation, college freshman high in hope had higher grade point averages and a higher likelihood of graduating than those low in hope. Relatedly, in a sample of community-residing older adults, greater hope was related to higher life satisfaction and better physical health.
Hope also helps people cope with trauma and recover from disease. For instance, in a sample of adults three months post-stroke, hope was the strongest predictor of lower symptoms of depression. In adolescents who survived burn injuries, higher hope contributed to increased feelings of self-worth. In a group of children exposed to prolonged political and military violence in Palestine, those who had hope experienced less emotional distress. Also, hope has helped African Americans manage some of the tremendous stressors related to racism.
In the face of thick discord, hope protects us from sinking into despair. It wraps us in coating and gives us a milepost for forward direction. Hope ignites our fires and fuels our progress. It gives us strength in facing hardships. Hope propels us to determine strategies to achieve our ambitions and gives us power to pursue those pathways.
The good news is hope is malleable. It can be increased if practiced. While all good psychotherapy should instill hope, there are several psychological interventions designed specifically to increase it.
The results for hope therapy are promising. These therapies involve increasing pathway skills and agency thinking. Pathway skills help us think through viable avenues to reach our goals—anticipating roadblocks, planning how to get around or go through obstacles, and evaluating progress toward our goals. Agency thinking teaches how to give ourselves energizing or motivating messages, like "I got this" or "I have the power to make my future better."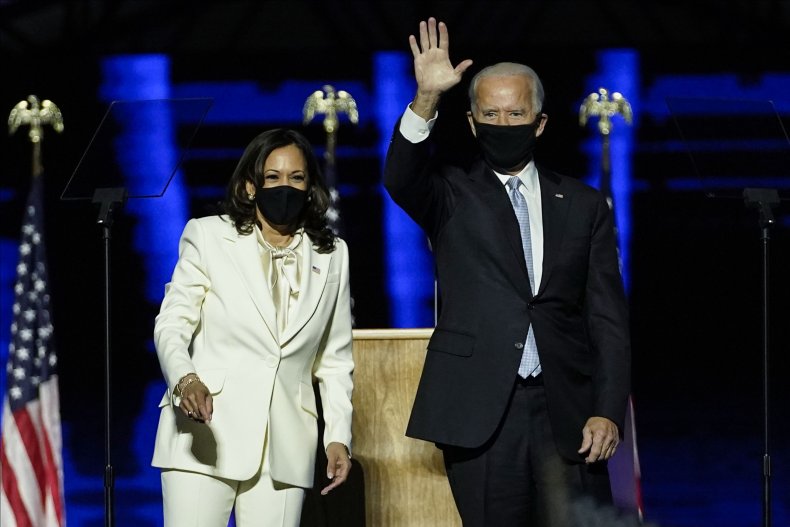 Hope finding and hope reminding are two strong strategies. When we're feeling demoralized or dejected, we need to put on our Sherlock Holmes detective cap, hold our magnifying glass in one hand and flashlight in the other, and go in search of hope. We need to look for narratives of overcoming tragedy—either our own or others—and ground ourselves in realistic and positive possibilities.
Hope profiling involves writing or recording experiences of past and current successful pursuits of one's goals, shining the spotlight on past successes, instead of staying mired in problems or past failures. It may also help to visualize yourself achieving objectives—crossing the finish line or grabbing the brass ring. Sometimes, people are encouraged to find a hope buddy, someone to identify goals and travel paths.
Hope will be essential to our country's healing journey and effective functioning. Many of us were feeling incredibly demoralized and disillusioned over the past four years. With all of Trump's transgressions, vitriol and cruelness, we saw the American light dimming and felt we had little power to affect change. At Biden's acceptance speech on Saturday night, he made a resounding call for hope. And already, in establishing a stellar task force to take on the COVID-19 pandemic, he is working to restore it.
May every American reawaken their hope to overcome the tremendous, deep-rooted obstacles in our country, envisioning a brighter future and motivating ourselves to get there. Let's reach deep within ourselves, light the spark of hope and nourish it until it grows.
Joan M. Cook, Ph.D., is a psychologist and associate professor at Yale University who researches traumatic stress and clinically treats combat veterans, interpersonal violence survivors and people who escaped the former World Trade Center towers on 9/11.
The views expressed in this article are the author's own. Due to an editing error, an earlier version of this article listed an incorrect number of deaths for the coronavirus pandemic; more than 242,430 Americans have died. Newsweek regrets the error.