On Tuesday, Democratic Presidential nominee Joe Biden made history by choosing Democratic Senator Kamala Harris of California as his running mate, making her the first Black woman ever to be nominated for Democratic Vice President.
But the two have another historical distinction: Their pairing marks the first time since 1984 that the Democratic ticket hasn't had an Ivy League graduate.
Biden double majored in history and political science and received his Bachelor of Arts (BA) from the University of Delaware in Newark in 1965. He received his Doctor of Jurisprudence (JD) from Syracuse University in New York state in 1968.
Harris double-majored in political science and economics and got her BA from Howard University in 1986 and her JD from the University of California, Hastings College of the Law in San Francisco in 1989.
In the 2016 Democratic presidential ticket, Hillary Clinton went to Yale Law School and her Vice Presidential pick, Tim Kaine, went to Harvard Law School. The 2008 ticket featured Barack Obama, a Columbia University graduate. The 2004 ticket had John Kerry who graduated from Yale.
In 2000, presidential nominee Al Gore was a Harvard College grad and his VP pick, Joe Lieberman attended Yale. In 1988, Michael Dukakis was a Harvard Law School grad, and in 1984, Geraldine Ferraro—another female vice presidential nominee—had graduated from Fordham University, one of the 63 so-called "hidden Ivies" across the United States.
The last ticket without an Ivy League graduate to win the presidency was Jimmy Carter and Walter Mondale in 1976. The most recent Republican ticket without an Ivy League graduate was John McCain and Sarah Palin in 2008.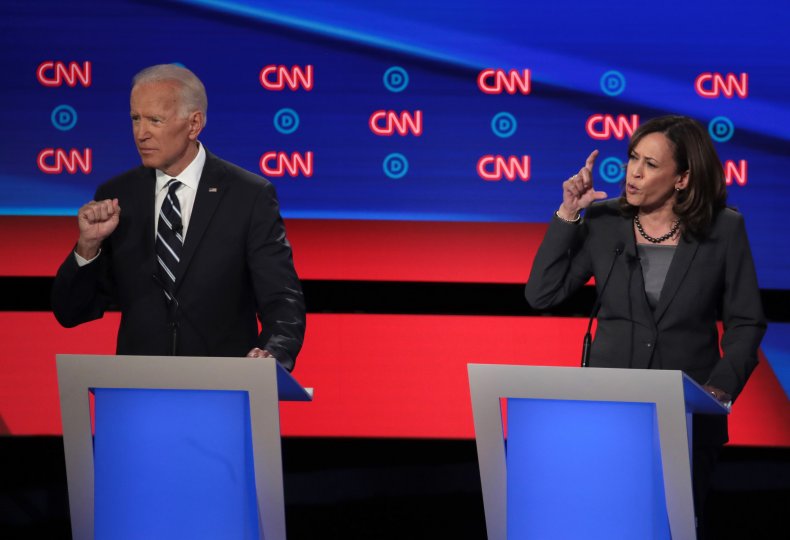 The main reason the distinction matters is that the long history of Ivy League graduates among presidential candidates hails from an era when an Ivy League education was hailed as a mark of being an intellectual and cultural elite. In fact, the U.S. has had Ivy League-educated presidential candidates since the 18th century.
During the most recent Democratic presidential primaries, 11 out of the 14 candidates born after 1960 were educated at Ivy League universities, while only two attended state institutions, according to Daniel K. Williams, a professor of history at the University of West Georgia.
Williams and others think there may be a disconnect between the Democratic Ivy League connection and contemporary voters. In a 2019 article, he noted, "Among the 20 million American undergraduates who begin college each year, only 0.4 percent go to the Ivy League, while nearly 75 percent go to public colleges and universities."
Similarly, Democratic presidential campaigns more often pick their top campaign talent from a handful of elite and mostly private universities, according to Daniel Kreiss, Associate Professor in the School of Media and Journalism at the University of North Carolina at Chapel Hill. Republican presidential campaigns, in comparison, often draw their top talent from state schools.
"This matters," Kreiss wrote, "because those Democrats working to elect presidents often have little in common with the electorate itself."