Biden Has 30 Percent Advantage Over Trump Among Young Voters, Poll Shows
American voters under the age of 30 are 30 percent more likely to vote for former Vice President Joe Biden than President Donald Trump in the general election in November, according to polling data published Thursday.
The new poll by the Harvard Kennedy School Institute of Politics, which surveyed 2,546 voters between March 11 and March 23 with an estimated 2.78 percent margin of error, shows 60 percent of likely voters between the ages of 18 and 29 said they would vote for Biden if the election were held at that time, compared with 30 percent who said they would vote for Trump.
The poll asked participants the same question about Vermont Senator Bernie Sanders, who was then still running for the top spot on the Democratic ticket. Voters responded in similar numbers when asked about Sanders, with 62 percent telling pollsters they would vote for him to assume the role.
While young voters have historically been less dependable than their older peers in terms of turnout on election day, the poll's results suggest there is a greater chance young voters will cast ballots this November. Forty-three percent of Democratic voters and 35 percent of Republican voters within the 18 to 29 age group said they had become more politically active after Trump was elected into office, with 69 percent of Democrats and 64 percent of Republicans assuring pollsters they would vote in the 2020 general election.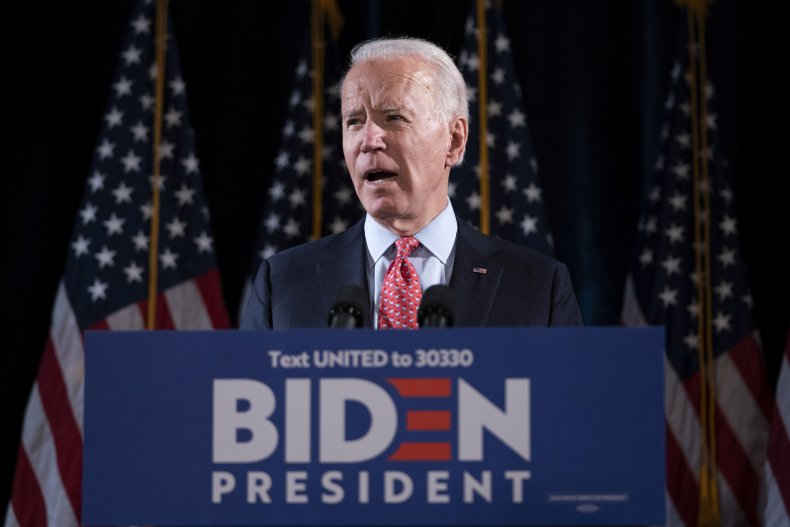 According to poll results, 54 percent of all survey participants said they would "definitely" vote in the general election, a 4 percent increase over numbers reported in a similar poll the Institute of Politics conducted during the spring of 2016. Though data shared by the U.S. Census Bureau shows only 46.1 percent of voters within the 18 to 29 age group voted in 2016, census officials said the data represents a small (1.1 percent) increase in the group's participation over that in 2012.
The issues that drive young voters to the polls appear to be shifting in response to the coronavirus pandemic. While an Institute of Politics poll last fall named the economy and the environment as key issues among voters under 30, the coronavirus pandemic has caused health care to shift into the top spot on their list of concerns, the latest poll shows.
As the general election inches closer, more than two-thirds of young Democratic and Republican voters told pollsters they believed the election would have a notable impact on their lives, a perspective shared by 47 percent of Independent voters who responded to the poll.
"Well before COVID-19 struck, we knew this to be a generation anxious about their future. The pandemic brought these anxieties into focus," Director of Polling John Della Volpe said in remarks about the survey results.
"Self-defense, in 2020, is one of the primary motivations for voting," Della Volpe said.