The Biden administration has proposed a technical—but critical—change to U.S. patent policy that could have been drafted in Beijing. In fact, a Chinese front organization has formally endorsed the proposal, which will gut protection for an especially important type of American patents.
Last December, the Antitrust Division of the Department of Justice, along with the U.S. Patent and Trademark Office and the National Institute of Standards and Technology, issued the Draft Policy Statement on Licensing Negotiations and Remedies for Standards-Essential Patents Subject to Voluntary F/RAND Commitments.
The Draft Policy, according to the Justice Department, would lead to "widespread and efficient licensing" by holders of standards-essential patents (SEPs) and thereby "promote technology innovation, further consumer choice and enable industry competitiveness."
As the Center for Strategic and International Studies notes in its public comment on the Draft Policy, the Justice Department promotes the change "as an effort to encourage good-faith licensing negotiations."
Standards are the technical specifications that "shape" products, services and processes. SEPs, which protect the technology included in standards, safeguard American economic leadership. SEPs defining 5G communications are held by American companies, for instance. Standards are a hotly contested tech battleground between the U.S. and China.
America's ability to develop new technologies is only as strong as its patents, and patents are only as strong as the rights of patent holders. The Draft Policy makes it extremely difficult, perhaps nearly impossible, for SEP holders to get federal court-ordered injunctions stopping uses of infringing products. The proposed change would even prevent the U.S. International Trade Commission from halting the importation of foreign infringing products.
"The Draft Policy statement goes further than prior statements removing any leverage for SEP holders in license negotiations by expressly saying that monetary damages will usually fully compensate a SEP holder for infringement," Brian Pomper, the executive director of the Innovation Alliance, told Newsweek. "Without injunctive relief, there is no downside for implementers to continue using technology in the hopes the SEP holder would not have the financial wherewithal to sustain a lengthy period trying to force the implementer to take a license."
This change would, as a practical matter, deny SEP holders the protection of American law. Even if a SEP holder obtained a judgment for money damages in a U.S. court, it would, in many if not most cases, have to sue infringers in their home country in order to enforce the American judgment. Enforcement of judgments in foreign courts invariably takes years, and is also expensive.
Chinese parties, therefore, could blatantly infringe American patents. It is extremely unlikely that a court in China would rule in favor of an American patent holder against a Chinese company.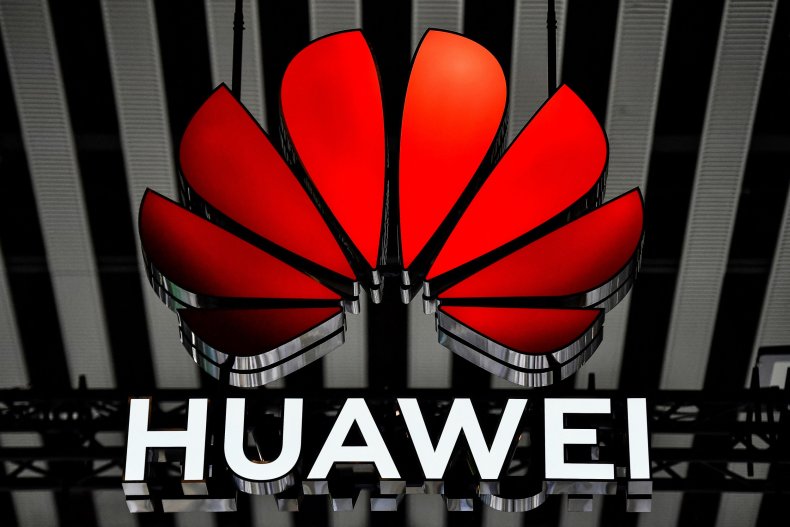 Because the remedy of money damages is no remedy at all when the infringers are Chinese, patents without injunctions are not really patents.
"The largest short-term and long-term beneficiaries of the 2021 Draft Policy Statement are firms based in China," states the Center for Strategic and International Studies. "Currently, China is the world's largest consumer of SEP-based technology, so weakening protection of American-owned patents directly benefits Chinese manufacturers. The unintended effect of the 2021 Draft Policy Statement will be to support Chinese efforts to dominate critical technology standards and other advanced technologies, such as 5G."
"Put simply," the Center states in its submitted comment, "devaluing U.S. patents is akin to a subsidized tech transfer to China." China and its companies, Pomper says, would be the "biggest beneficiaries" if the Draft Policy were implemented as written. In practice, the Draft Policy, by removing consequences for criminality, is a big green light for China to steal even more U.S. technology.
It should be no surprise then that the Patent Protection Association of China, a Chinese front organization representing more than 400 Chinese businesses, submitted public comments supporting the Biden administration's proposed change.
Beijing wants to write the world's tech standards, as evident from the Outline of National Standards Development, released last October by China's State Council. "Standards are the commanding heights, the right to speak and the right to control," Chinese ruler Xi Jinping declared in 2015. "The one who establishes the standards gains the world."
China is using any tactic, both fair and unfair, to control standards. "International concerns over China's approach to standards setting have been growing in recent years," wrote three Carnegie Endowment for International Peace analysts last October. Reports of distortionary practices of Chinese parties are causing many to question the role of Chinese participants in international standards development organizations.
The Draft Policy "has the potential to do significant damage to the United States' innovation engine and, by extension, to its national security," Sujai Shivakumar of the Center for Strategic and International Studies points out. Pentagon officials have privately expressed alarm about the Biden administration's proposal.
"America's economic strength and national security depend on groundbreaking innovation in critical technologies," Senator Marco Rubio states in a letter he will soon issue to Attorney General Merrick Garland. The Florida Republican correctly calls the Chinese Communist Party's tech challenge "generation-defining" and asks the attorney general to withdraw the Draft Policy.
"The United States is in a race with China on 5G, artificial intelligence, quantum computing and a whole range of other cutting-edge technologies," Pomper points out. "If SEP holders can't get injunctions, that cuts the legs out from under our most innovative companies running this race against China."
Gordon G. Chang is the author of The Coming Collapse of China. Follow him on Twitter: @GordonGChang.
The views expressed in this article are the writer's own.