Biden Holds Lead Over Trump Among Younger Voters, Poll Shows
Presumptive Democratic nominee Joe Biden holds an advantage over President Donald Trump nationally as well as among young voters, according to a new poll.
The poll, conducted by Quinnipiac University, surveyed 1,332 registered voters from June 11 to 15. Among respondents between the ages of 18 and 34, 58 percent said they would vote for Biden if the presidential election were held today, while 31 percent favored Trump.
The survey also found that Biden is holding a lead over Trump nationally. Forty-nine percent of respondents said they would vote for the former vice president, while 41 percent chose Trump. The poll has a margin of error of plus or minus 2.7 percentage points.
Trump's support increased as the poll looked at older age groups. Among those between ages 35 and 49, 45 percent said they would vote for Biden, compared with 42 percent for Trump. But Trump leads Biden among respondents between ages 50 and 64, as 47 percent supported the president while 45 percent chose Biden.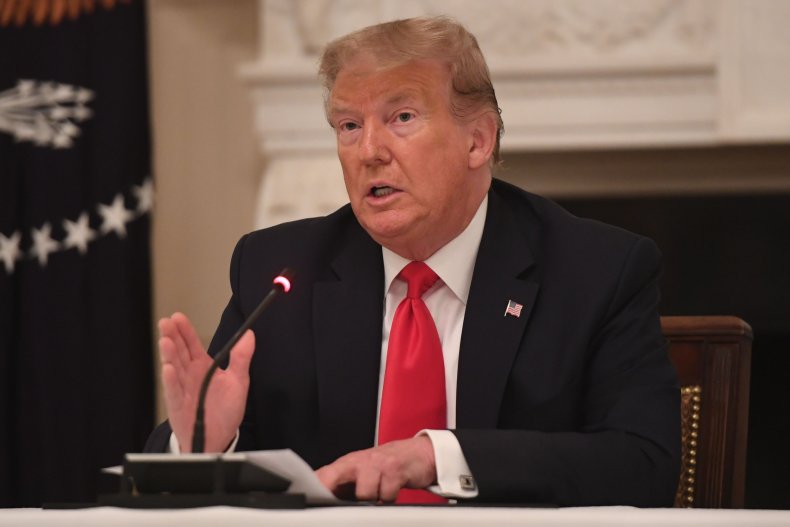 A separate poll, conducted by The Economist/YouGov, found similar results, with the candidate preference differing based on age. Sixty-one percent of respondents between ages 18 and 29 chose Biden as their preferred candidate, compared with 24 percent for Trump. Among respondents between ages 45 and 64, Trump holds a slight lead over Biden, 47 to 46 percent.
The Economist/YouGov poll also shows Biden with a 9-point lead over Trump nationally, 50 to 41 percent. This poll surveyed 1,500 adults from June 14 to 16 and has a margin of error of plus or minus 3.2 percentage points.
Additionally, the Quinnipiac University poll looked at Americans' views on such issues as the economy, the coronavirus pandemic and race relations.
According to the poll, 51 percent of respondents said that they believe Trump will do a better job of handling the economy, while 46 percent chose Biden.
In comparison, Biden is ahead of Trump when it comes to who would be better at handling the pandemic and race relations. The former vice president holds a 54 to 41 percent lead over Trump for response to the pandemic and a 58 to 36 percent lead for handling race relations.
In addition to this poll, the Real Clear Politics and FiveThirtyEight averages of several national polls show Biden leading Trump by over 8 points. The Real Clear Politics average has Biden leading 50.1 to 41.6 percent, while FiveThirtyEight has 50.3 to 41.5 percent.
Newsweek reached out to the Biden and Trump campaign offices for comment but did hear back before publication.