Biden Imitates Stuttering Kid During Democratic Debate, Smacks Down Sarah Huckabee Sanders for Mocking Him
Former Vice President Joe Biden did an impression of a stuttering child during Thursday night's Democratic debate in Los Angeles.
When the candidates were asked if they would give a gift or offer forgiveness to other candidates, Senator Elizabeth Warren talked about the hundreds of thousands of selfies she had taken with people. Biden said he also had done that, but took it a bit further.
"My wife and I have a call list of somewhere between 20 and 100 people that we call at least every week or every month to tell them, 'I'm here,'" Biden said. "I give them my private phone number. They keep in touch with me."
"The little kid who said 'I-I-I can't talk. Wh-wh-what do I do?' I have scores of these young women and men who I keep in contact with."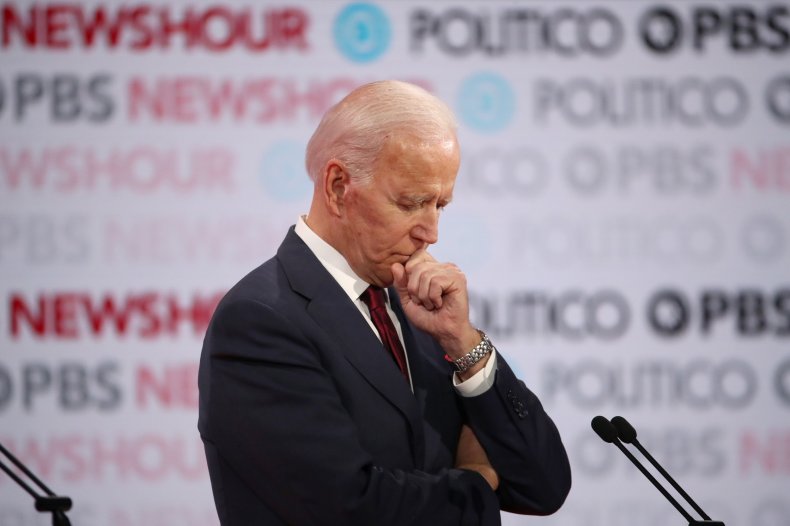 It may have seemed insensitive to people who didn't know that Biden himself has suffered from a stutter.
Donald Trump's former press secretary Sarah Huckabee Sanders was apparently one of those people who didn't know. During the debate she posted—and then deleted—a tweet mocking him.
Biden replied with a tweet of his own.
Sanders would later apologize to Biden, saying she was unaware of his condition. "I actually didn't know that about you and that is commendable. I apologize and should have made my point respectfully," she posted on Twitter.
"I mean, I can't remember a time where I've ever worried before a crowd of 80,000 people or 800 people or 80 people—I haven't had that feeling of dread since, I guess, speech class in college," Biden told The Atlantic.
"I was afraid if people knew I stuttered," Biden said, "they would have thought something was wrong with me."
Biden says he feels like he has a handle on the stuttering now.
"If you ask the polls 'Does Biden stutter? Has he ever stuttered?' you'd have 80 to 95 percent of people say no," Biden said in his interview in The Atlantic.
In a letter Biden wrote to The Stuttering Foundation in support of Stuttering Awareness Week in 2015, Biden revealed the "terrible fear and frustration" stuttering had brought him.
"My stutter embarrassed me and made me question myself and abilities daily," Biden wrote.
"If I could share one piece of advice with all of those struggling with a stutter, it would be this," he continued, "when you commit yourself to a goal and when you persevere in the face of struggle, you will discover new strengths and skills to help you overcome not only this challenge, but future life challenges as well."
This story has been updated to include an apology to Joe Biden from Sarah Huckabee Sanders.