As Biden Rolls Out Immigration Plan, Voters Consider COVID Relief Top Priority
Most voters back key plans of President Joe Biden's immigration bill, but believe the next round of COVID-19 relief should be Congress' top priority as Americans continue to struggle amid the pandemic, according to a new poll.
The latest Morning Consult survey found that two-thirds of voters believe Congress should be focused on passing Biden's $1.9 trillion coronavirus stimulus bill, while only 31 percent thought immigration policy should be lawmakers' top priority.
Democratic voters were most likely to consider immigration a top priority for Congress, with 39 percent saying it should be the primary focus of lawmakers. By comparison, only a quarter of GOP and independent voters believed immigration policy was a top priority.
Asked what they thought of proposals in the U.S. Citizenship Act put forward last week, 60 percent of voters backed the eight-year path to citizenship for undocumented immigrants living in the U.S.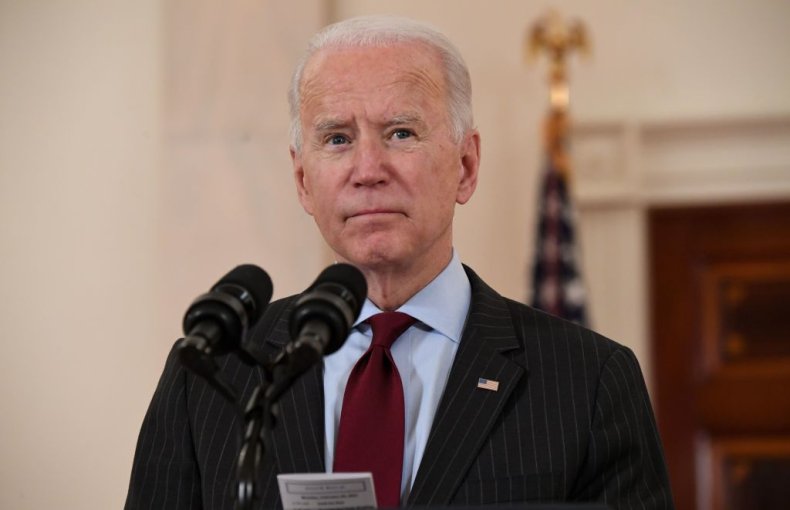 A little more than three-quarters of registered voters also told pollsters that they backed the plan to improve technology at screening ports, and a further 74 percent backed plans to tackle drug trafficking in foreign countries to combat migration to the U.S.
Fifty-six percent supported the creation of a commission to boost protections for immigrations reporting labor violations, and slim majorities backed further funding being directed to hiring more immigration judges and processing backlogged asylum applications.
However, there was no majority support for removing the one-year limit on filing an asylum application, or repealing restrictions on former illegal migrants being allowed to re-enter the U.S. at a later date.
Morning Consult pollsters surveyed more than 2,000 registered voters between February 19 and February 22 for the new poll. Its margin of error stands at 2 percentage points.
Congresswoman Linda Sanchez (D-CA) and Senator Bob Menendez (D-NJ) introduced Biden's immigration bill to Congress on Thursday last week, billing it as a "historic" package of overdue reform measures. At the time of writing, the House resolution has 97 cosponsors, while the Senate bill is backed by 25 cosponsors. The bill now sits in the committee stage.
"These are not Democratic or Republican priorities—but American ones," President Biden said in a statement. "I've laid out my vision for what it'll take to reform our immigration system and I look forward to working with leaders in Congress to get this done."
An eight-year path to citizenship for 11 million undocumented immigrants, and an expedited three-year path to citizenship for Dreamers, farmworkers and those with temporary protected status, are the bill's headline proposals.
It also includes a measure that would eliminate per-country caps on migration, and make it easier for those with STEM degrees from U.S. universities to remain in the country after they graduate.