Biden Invokes Trump's Disinfectant Comments to Urge GOP to Trust Fauci's Reopening Advice Over the President's
Former Vice President Joe Biden encouraged Americans on Wednesday to follow the advice of National Institute of Allergy and Infectious Diseases Director Dr. Anthony Fauci in regards to reopening the country in the midst of the coronavirus pandemic.
Fauci suggested during a Tuesday Senate hearing that reopening the country prematurely would lead to "needless suffering and death." Presumptive Democratic presidential nominee Biden tweeted his agreement with Fauci's assessment.
"I would trust the guy who's one of our nation's top public health experts, not the one who pondered injecting disinfectant into the body and looked directly at a solar eclipse," Biden wrote.
Biden has long criticized Trump's approach to handling the coronavirus. In March, Biden said the president was "all over the map" and not providing leadership in a direct, reliable fashion.
During briefings by the White House coronavirus task force, Trump mentioned possible panaceas for the coronavirus that had not received scientific approval or appropriate testing, such as a way to introduce ultraviolet rays into the system to quickly eradicate the virus.
Poison control centers across the U.S. reported an uptick in calls about people ingesting disinfectants, such as bleach, after Trump mentioned the possibility of such treatments working to cure coronavirus.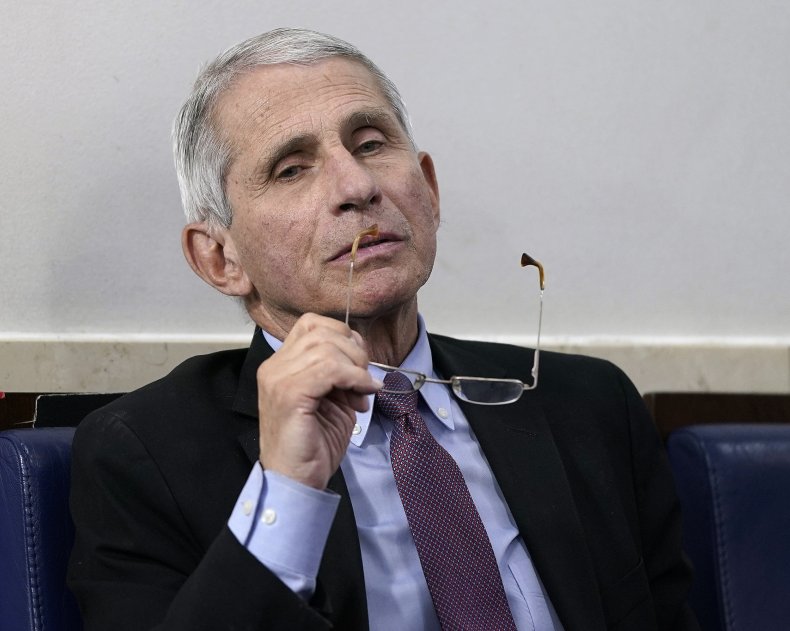 Fauci, who has publicly offered differing viewpoints from Trump on the coronavirus, told senators Tuesday that if states attempt to reopen without having the full capacity to deal with coronavirus in place, then new outbreaks could occur. He also refuted Trump's Friday claim that the virus would simply "go away without a vaccine."
"That is just not going to happen," Fauci said. "It is likely there will be virus somewhere on this planet that will likely get back to us."
Some Republicans agree with Fauci's statements, while others lean towards siding with President Donald Trump. Kentucky Republican Senator Rand Paul took a dig at Fauci's credibility during Tuesday's hearing, telling Fauci he was not the lone individual against whose advice decisions should be made.
"We can listen to your advice," Paul said, "but there are people on the other side saying there's not going to be a surge and that we can safely open the economy and the facts will bear this out."
Alaska Senator Lisa Murkowski seemed to distance herself somewhat from Trump by voicing a need to "follow the experts" and their coronavirus advice.
Newsweek reached out to the offices of Senator Murkowski and Senator Paul for further comment. This story will be updated with any response.
Trump ally Senate Majority Leader Mitch McConnell appeared to take both sides of the argument into consideration.
"I think we can do both," McConnell told CNN on Tuesday. "I think we need to move toward beginning to reopen the economy, consistent with the recommendations of the White House Coronavirus Task Force and, of course, the advice we've been given from the healthcare professionals."