Biden Jokes Only Santa Can Keep Promise of Gifts Arriving on Time Amid Supply Chain Woes
President Joe Biden on Wednesday joked that Santa Claus is the only one who can guarantee that everyone's gifts will arrive on time this holiday season.
Biden made the remark while addressing the public from the White House about concerns regarding supply chain delays and inflation. Both have become top issues heading into the winter holidays.
The president acknowledged that reports of empty shelves and low toy supplies have peppered the news media in recent weeks but said that, "for the vast majority of the country, that's not what's happening" due to steps his administration has taken to combat supply chain issues.
Biden detailed some of those steps, including efforts to alleviate port congestion along the West Coast, providing truckers who are transporting "critical goods" with flexibility for how much time they can spend behind the wheel, and working with industry leaders to reduce fees or offer discounts connected with transporting items from the ports to their next destinations in the U.S.
"By working with business and labor, my administration's been able to handle the huge surge in goods moving through some of our biggest ports. And that's translated into shelves across our country being well-stocked," he said.
The president then pointed to meetings he held earlier this week with the CEOs of some of the largest retail companies in the U.S. Those CEOs told Biden that "their inventories are up, shelves are well-stocked, and they're ready to meet the current demand for the holidays," the president said.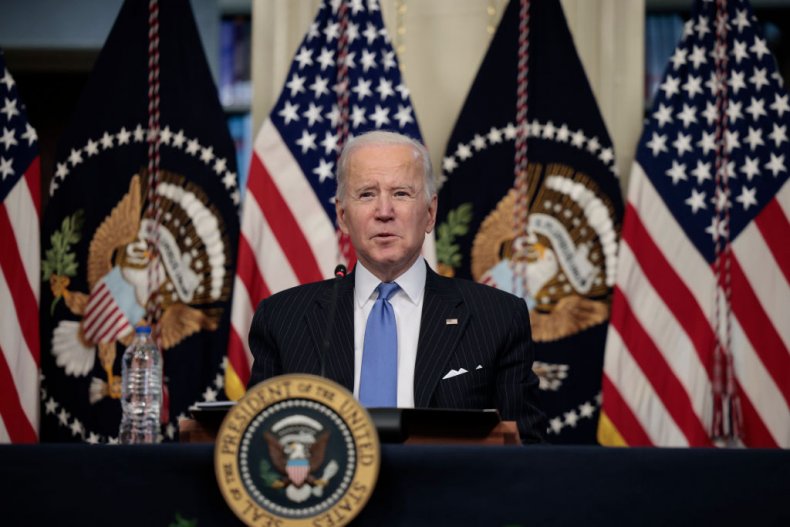 Biden went on to say that the CEO of Etsy told him the small business owners the company represents appear to be less concerned about supply chain problems this year than they were in 2020. He said he has also recently spoken with the CEOs of FedEx and UPS, who told him the companies are "on track to deliver more packages than ever."
"Now, I can't promise that every person will get every gift they want on time. Only Santa Claus can keep that promise," Biden joked. "There are items every year that sell out that are hard to find," he added, mentioning specifically purchase surges for Cabbage Patch Kids in the 1980s and for Beanie Babies in the 1990s.
Biden then turned to concerns about rising prices, which he described as "a worldwide challenge" and "a natural byproduct for a world economy shut down by the pandemic as it comes back to life." Biden said that while prices "are still out of sync," he "has used every tool available to address the price increases."
"And it's working," he added, pointing to the declining national average cost of gasoline as an example.
Updated 12/01/2021 at 3:34 p.m. ET: This story has been updated with additional information and background.