Biden's Lead Lawyer Says GOP Lawsuits in Pennsylvania Would Be 'Clumsy, Doomed to Failure'
The Biden campaign adviser Bob Bauer said any GOP legal fight to stop the counting of mail-in ballots in Pennsylvania would be a "fool's errand" and one of the "most clumsy, doomed to failure" legal initiatives he would have since throughout his career.
Appearing on MSNBC on Monday night, the top lawyer said mail-in ballots would be counted and argued that "implausible" plans were coming from Trump camp as election day loomed.
The Quote
Asked if he expected a legal battle over the counting of mail-in ballots in Pennsylvania after election day, Bauer replied: "The Republicans may very well, there's been some talk of it, they may very well try to stop the count in a state like Pennsylvania.
"It is a complete fool's errand. Those votes will be counted. Let me tell you tonight, those votes will be counted.
"It really strikes me that some of what the Republicans have said is not only implausible, but it is for some reason occurred to them that it's smart for them to put all this stuff out in advance, to basically let everybody know what they're thinking so that their entire program could be dissected and torn completely to shreds in advance.
"Everybody knows what they're up to, election officials know what they're up to, the courts know what they're up to. We'll see whether they try it, but if they try it, it will be one of the most clumsy, doomed to failure legal initiatives I've seen in my entire career."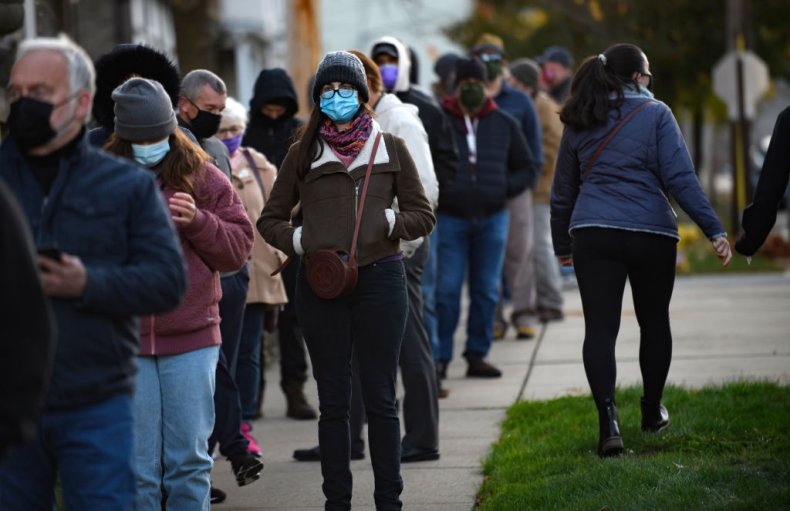 Why it Matters
Reports have suggested that President Donald Trump and his campaign are planning to declare victory on election night, even if some mail-in ballots have yet to be counted.
Axios reported on Sunday that Trump had "told confidents" he intended to declare himself victor if he was ahead on election night. The news outlet cited three sources "familiar" with the president's private remarks.
Trump later denied the Axios story. He also told reporters that his campaign team would be "going in with our lawyers" after votes were counted on election night.
"I think it's a terrible thing when ballots can be collected after an election," the president said. "I think it's a terrible thing when states are allowed to tabulate ballots for a long period of time, after the election is over."
Counterpoint
Associated Press reported that Trump's campaign was looking to challenge the counting of ballots received after Election Day in Pennsylvania, after a ruling in favor of the practice by the state's Supreme Court.
In a statement to the news agency, Trump Deputy Campaign Manager Justin Clark claimed the Pennsylvania Secretary of State Kathy Boockvar was "blatantly attempting to steal this election" for the Democratic Party.
"But make no mistake: President Trump and his team will continue to fight for the free, fair election and the trustworthy results all Americans deserve," he added.
Newsweek has approached the Trump campaign for comment and will update this article with any response.