Biden Leads by 8 Points in Arizona Over Trump, New Poll Shows
A new poll shows Democratic Presidential nominee Joe Biden leading Republican President Donald Trump among 655 likely voters in Arizona. While 49 percent said they'd vote for Biden, only 41 percent said they'd choose Trump.
The poll also showed that Biden has expanded his support among Hispanic voters in Arizona, something that is also happening in Miami-Dade, Florida's largest county. The Hispanic vote is considered necessary to clinching victory in both states.
The poll, conducted by The New York Times and Siena College, showed Arizona's Hispanic voters overwhelmingly supporting Biden 65 percent to Trump's 27 percent. Hispanic voters are expected to make up 20 percent of Arizona's ballot casters.
The results also showed nine percent of Republican voters supporting Biden, a higher percentage than the percentage of Democrats supporting Trump.
The poll was conducted from October 1-3 and has a margin of error of 4.2 percentage points.
Even though Arizona hasn't elected a Democratic presidential candidate since 1996, Trump only won the state by 91,234 votes, or 3.5 percent, in 2016. This newer poll's results suggest that the state may be shifting Democrat again as the state begins early voting and sending out mail-in ballots.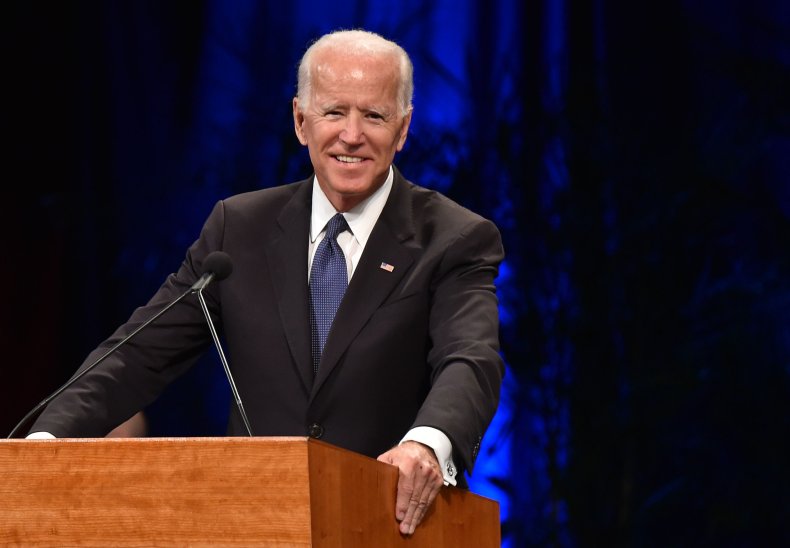 Biden's sizable support of Hispanic voters in Arizona may give Democrats hope that the ethnic group could back him in the battleground swing state of Florida.
A poll conducted from October 1 to 4 by Bendixen & Amandi International and the Miami Herald showed that Hispanics in Miami-Dade County, Florida's largest county, prefer Biden over Trump. While 49 percent of Hispanic voters in the county said they support Biden, only 43 percent said they support Trump.
The poll had a four percent margin of error, and found that specifically Cuban-American voters still prefer Trump to Biden, with 61 percent supporting Trump and 35 percent supporting Biden. The gap may have to do with the Trump campaign depicting Biden as a socialist, an untrue claim that may still resonate with Cuban-Americans who either fled the Communist island nation or had relatives who did.
Eager to shore up his support amongst Cuban-American voters, on Monday, Biden attended a town hall in the Jose Marti gym in Miami's Little Havana neighborhood, according to CNBC.
"Cuba is no closer to freedom and democracy than it was four years ago," Biden said, noting that Trump had largely rolled back many efforts made to increase U.S. influence over Cuba during Biden's time as former Democratic President Barack Obama's vice president.
"In fact, there's more political prisoners, the secret police are as brutal as ever, and Russia is once again a major presence in Cuba," Biden continued.
A September 20 nationwide poll conducted by NBC and The Wall Street Journal showed 62 percent of Hispanic voters backing Biden and 26 percent supporting Trump.
Hispanics made up 11 percent of the U.S. electorate in the 2016 elections, according to the Americas Society/Council of the Americas. About 66 percent of Hispanic voters voted Democrat in 2016, while 28 percent voted Republican, according to the Pew Research Center.