Biden Leads Trump by 9 Points With White Non-College Educated Voters in Maine: Poll
White likely voters in Maine without a college degree are more likely to vote for Democratic presidential nominee than Joe Biden than President Donald Trump according to polling data released Wednesday.
In June, President Trump signed an executive order that expanded federal employment opportunities to include individuals who do not possess a college degree. Part of Biden's campaign platform includes plans to invest in community colleges and make public colleges and universities free for families that make less than $125,000 per year. According to the Bureau of Labor Statistics, 8.4 percent of Americans were unemployed in August.
In a Quinnipiac University poll, Biden had the support of 53 percent of white likely voters with no four-year college degree. Trump lagged behind by 9 percentage points in that demographic, attaining 44 percent of the support of those likely voters.
Favorability ratings between the two presidential candidates among the same poll demographic were closer. While 45 percent said they had a favorable opinion of Biden, 44 percent said they had a favorable opinion of President Trump.
Overall, if the presidential election were held in Maine today, 59 percent of all likely voters would cast their ballots for Joe Biden. President Trump would receive 38 percent of the vote. The candidates are separated by 21 percentage points.
Newsweek reached out to the Biden campaign for comment.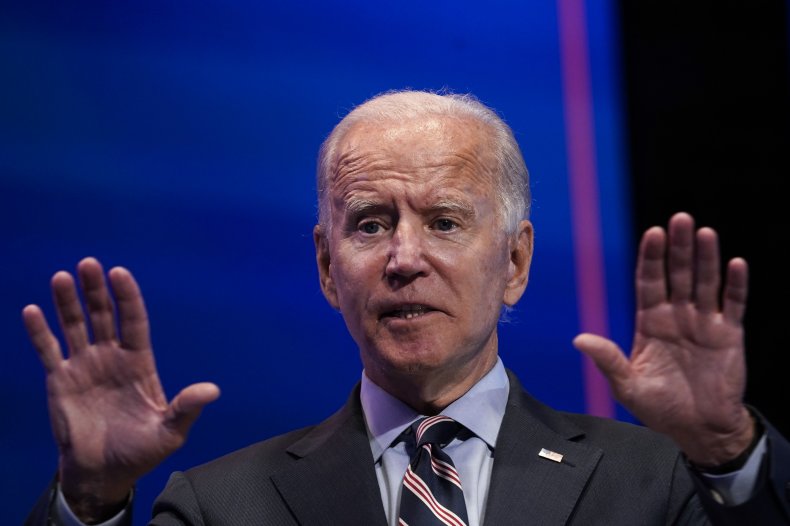 The Quinnipiac University poll was conducted among 1,183 likely Maine voters and carried a margin of error of plus or minus 3.2 percentage points.
President Trump has traditionally fared well in the polls among white males, particularly those who have not received any higher education. In 2016, Trump attributed his win in the Nevada presidential primary partially to those voters.
"We won with highly educated," Trump said. "We won with poorly educated. I love the poorly educated."
That portion of Trump's base may be abandoning him. According to a Gallup poll published in July, Trump had an approval rating of 66 percent with white people that did not hold a college degree from January until May. From May to June, that percentage fell to 44 percent, a difference of 8 percentage points.
Men also gave the president a 53 percent approval rating from January to May, according to the same poll. Between late May and June, only 46 percent of men said Trump was doing a good job.
After President Trump signed the federal employment executive order in June, Trump's senior adviser Ivanka Trump said it would "ensure that we're able to hire based on talent and expand our universe to qualified candidates and ensure a more equitable hiring process." Trump added that the executive order would remove the federal government's emphasis on where an applicant went to school and place the focus on "the skills and talents that you bring to the job."
Biden has opposed the Trump administration's handling of U.S. education. In July 2019, Biden said that if elected, the "first thing" he would do is fire Secretary of Education Betsy DeVos.
DeVos has been criticized for saying that U.S. schools should reopen in spite of the threat posed by the coronavirus. "Kids need to be back in school and that school leaders across the country need to be making plans to do just that," DeVos told CNN in July. DeVos also said that "little flare-ups or hotspots" of COVID-19 infection occur, "that can be dealt with on a school-by-school or case by case basis."
Biden gained the endorsement of the National Education Association (NEA) in March. "After nearly four years of Donald Trump and Betsy DeVos's anti-public school agenda," the NEA said in a statement, "educators are ready to elect a president who's with us."