Biden Leads Trump in Arizona, a State the President Carried by 3.5 Points in 2016
A new poll showed that presumptive Democratic nominee and former Vice President Joe Biden leads President Donald Trump in Arizona, a state that Trump carried by 3.5 percentage points during the 2016 election.
The poll, which was conducted by OH Predictive Insights, surveyed 600 likely voters in Arizona from May 9 to May 11. The poll has a margin of error of plus or minus 4 percentage points.
According to the poll, Biden received 50 percent of supporters in Arizona, while 43 percent sided with Trump. Biden has held a steady advantage over Trump in the state since March, receiving support from 49 percent of respondents then and 52 percent in April.
During the 2016 election, Trump beat Democratic nominee Hillary Clinton by 3.5 percentage points in Arizona, but if the poll's results carry into the 2020 election, Trump could be the first Republican candidate to lose the state since Bob Dole lost to Bill Clinton during the 1996 election.
According to the poll's research chief Mike Noble, Trump has a lot of work to do before the election if he wants to come back and win the state.
"President Trump is going to have to do a lot more than parachute into Arizona to boost his sagging numbers," Noble said in a statement. "With six months to go until Election Day, Trump is going to have to invest heavily in Arizona to pull out a victory in The Grand Canyon State."
Additionally, the poll found Trump with a lead over Biden among non-college educated white voters. Figures showed that Trump received 50 percent of support from this group, while 44 percent sided with Biden.
On the other hand, 53 percent of college-educated white voters sided with Biden, compared to 42 percent of this group that sided with Trump.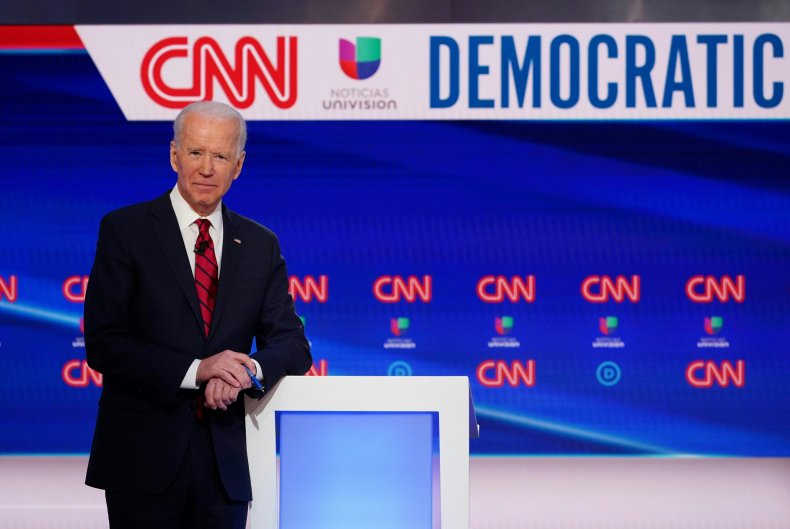 Another poll, recently published by Roanoke College, found Biden with a lead over Trump in Virginia, another key battleground state in the upcoming election. According to this poll, Biden received 51 percent of support in the state, while Trump received 39 percent, a 12-point lead. This poll surveyed 536 potential voters in Virginia and has a margin of error of plus or minus 4.1 percentage points.
Over the past few elections, Democrats have shown to be favored in Virginia, with wins in 2016, 2012 and 2008.
Other polls indicate the former vice president so far holds an advantage over Trump nationally.
According to a research conducted by Harvard/Harris, Biden holds a 6 point lead over Trump, with 53 percent of respondents saying they would vote for him.
He also leads Trump by 4.7 percent in a RealClearPolitics average of several national polls.