Biden Leads Trump by Double Digits With Senior Voters Over 65—A Group No Democrat Has Won in Two Decades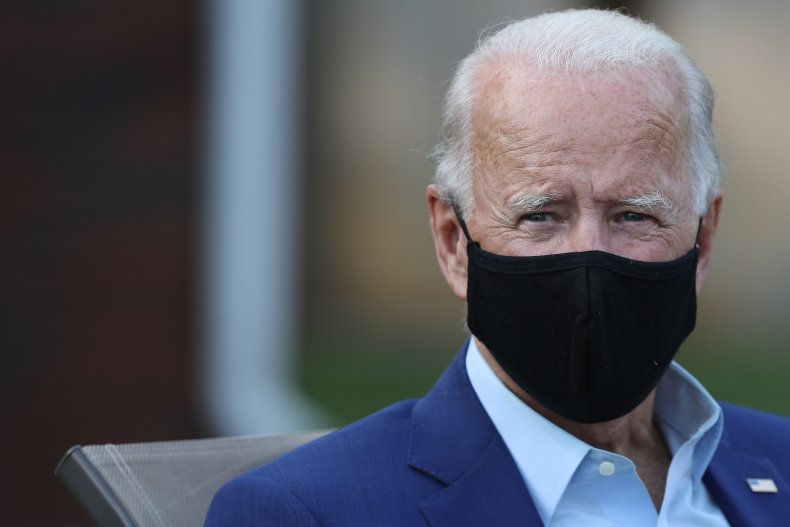 Polls are continuing to show Democratic presidential nominee Joe Biden enjoying a clear lead among senior voters over President Donald Trump with less than two months before the election.
A poll released Thursday from Monmouth University found that 54 percent of voters aged 65 or older plan to vote for Biden, compared to 43 percent for Trump. The poll shows Biden leading Trump 51 percent to 42 percent overall, with the only age group favoring Trump being voters 50 to 64, who prefer the president by a 7 percent margin.
Seniors were a critical component of Trump winning the White House, but his support among the group may have dramatically decreased since then, reversing a trend that has seen older voters vote largely Republican for decades. The last Democrat to win a majority of senior votes in a presidential election was former Vice President Al Gore in 2000.
Trump was favored among voters 65 or over by more than 13 percent in the 2016 election. His recently diminished standing is not limited to one poll, with an average of nine recent polls showing him trailing Biden by close to 4 percent in the current election, according to poll analysis site FiveThirtyEight.
The Monmouth poll found that nearly all voters 65 and older said they would certainly or likely vote in the election, with only 1 percent saying they were unsure. Motivation to vote was also high, with 99 percent saying they felt very or somewhat motivated to vote. Although large majorities of all age groups indicated they would vote in the election, as age decreased so did likelihood and motivation to vote.
A 54 percent majority of voters aged over 65 also said their overall impression of Trump was "very unfavorable" or "somewhat unfavorable," while only 41 percent said the same of Biden. A majority, 53 percent, had favorable or somewhat favorable opinions of the former vice president, compared to 40 percent who viewed Trump favorably.
One factor that may be driving voters over 65 to move towards Biden is the COVID-19 pandemic. Seniors are the group most likely to suffer severe illness or death due to the virus and most polling indicates that they, along with a majority of all Americans, have consistently disapproved of Trump's handling of the pandemic.
Current civil unrest could also be playing a role in Trump's apparent diminished standing among seniors. The most recent monthly Harvard CAPS-Harris poll indicates that 55 percent of those aged 65 or older disapprove of Trump's performance on "issues of race and policing" and "responding to civil disorder," despite the president's recent heavy focus on law and order rhetoric.
Newsweek reached out to the Trump campaign for comment.