Biden's Favorite Meme Involves Obama, Trump and a Birth Certificate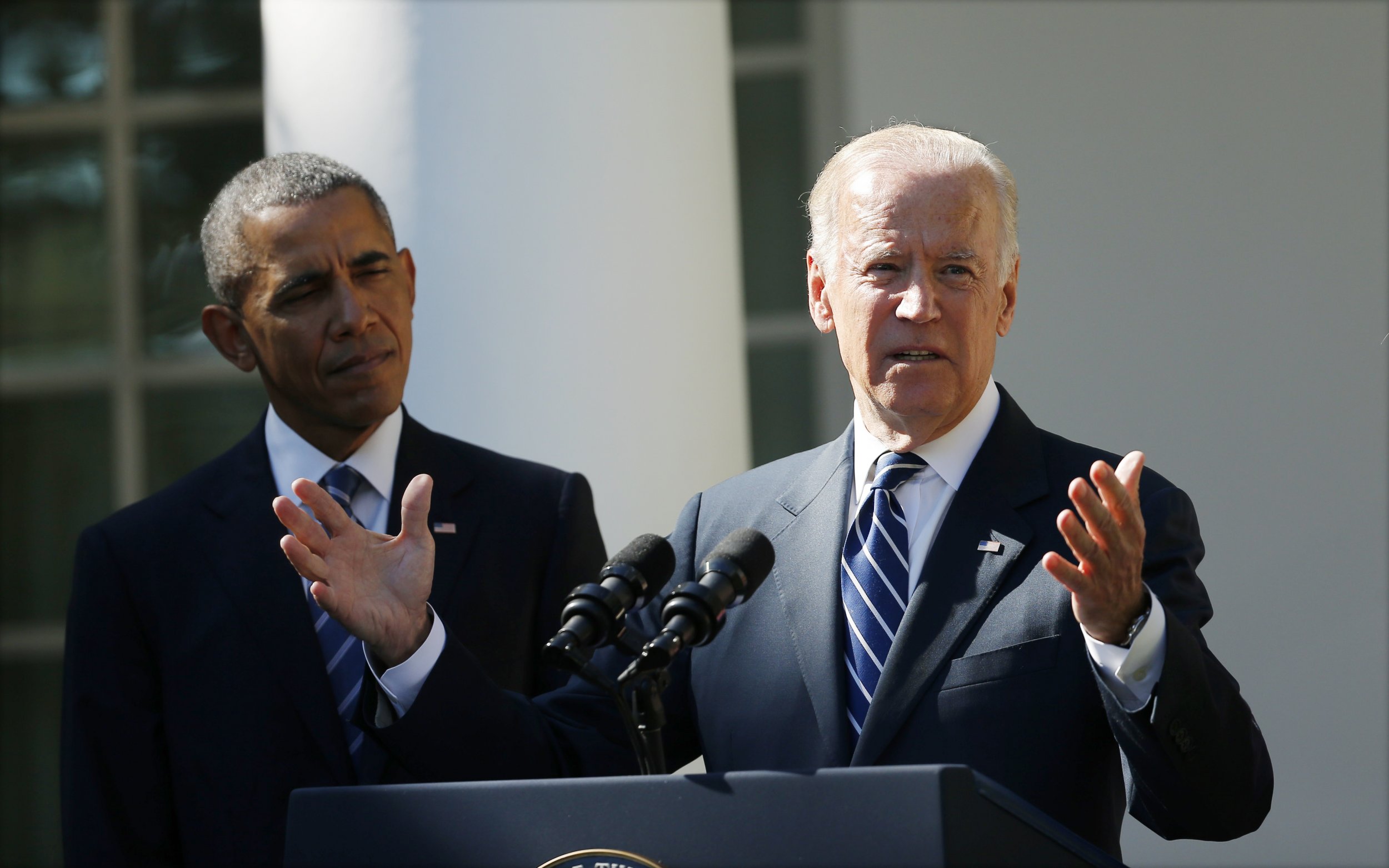 Remember all those memes of the Barack Obama and Joe Biden bromance that many people found comfort in after Donald Trump was elected president? Well, the former vice president said, "in essence, they're all true"—and he loves them.
"I feel good about it," Biden told NBC News host Savannah Sellers earlier this week, adding that the joking, best friend-natured memes accurately reflected that he and Obama "had that kind of relationship."
Biden even revealed some of his favorite memes among the thousands that flooded social media. "Look, one of the ones I like the best, I said, 'Barack,' and I put in the drawer fake birth certificates," he said.
Biden was referring to the meme in which he held Obama's shoulder and tried to convince him to leave a fake birth certificate in the Oval Office because Trump had pursued a "birther" crusade for the fake conspiracy theory that Obama was not born in the U.S.
"A couple of ones I liked were ones where I was trying on Ray-Bans and he's lying on the couch, and I turn around and I said, 'Which ones do you like?' And he looks at me and says, 'Joe, Joe, come on, focus here,'" Biden continued.
Biden also laughed at a meme in which Obama said, "Wave at the people, Joe," but Biden replied, "IMMA POINT AT 'EM" despite Obama reiterating, "Please just wave."
When Biden first saw one of the memes, he "sat there for an hour and laughed," his daughter Ashley Biden told Moneyish.
The bromance didn't end with the memes. Biden said he and Obama talk "often."
"I still keep in close touch with him, and my granddaughters and his daughters are each other's best friends. They vacation together," Biden said. "You know, it's family."
The former vice president is promoting his book that was released this week, Promise Me, Dad: A Year of Hope, Hardship, and Purpose, which deals with the death of his son Beau from cancer.
Obama supporters and Trump critics, among others, have hope that Biden will run for president in 2020, an endeavor he didn't pursue for 2016, in large part because of his son's death in 2015. Earlier this week, Biden said he was open to a presidential bid but was "not sure it's the appropriate thing."
"We've got to turn this ship around," Biden said. "And I'd much prefer to be helping someone turn it around than being the guy trying to turn it around."