Sexual harassment is now a criminal offense in the military's judicial code after President Joe Biden signed an executive order Wednesday.
Biden's order is the latest in efforts by Congress and the White House to overhaul how the military responds to sexual harassment. The 2022 National Defense Authorization Act passed by Congress in December included reforms intended to hold perpetuators of sexual harassment in the military accountable.
"The Biden-Harris administration thanks Congress for its bipartisan commitment to pass monumental reforms to our military justice system," White House Press Secretary Jen Psaki said during a press briefing Wednesday. "We also look forward to continuing to work with Congress to support the safety and dignity of our service members."
Biden's order updates the Uniform Code of Military Justice, which provides the legal framework governing members of the armed forces.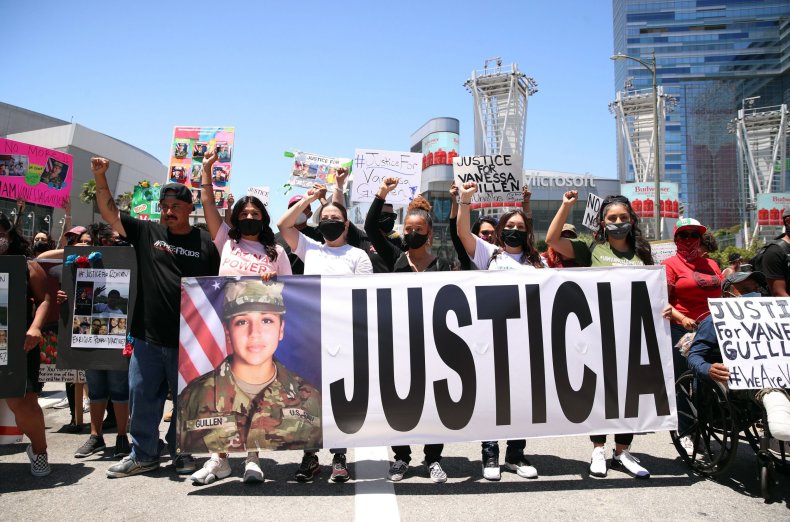 Psaki said it delivers on key recommendations of the Independent Review Commission, a panel assembled earlier in the Biden administration to recommend reforms on how the military handles sexual harassment. Specifically, she said the order strengthens the military's prosecution of cases of domestic violence.
"This is a mechanism for there to be accountability when that's appropriate, and we really don't have that right now with these crimes," said Lynn Rosenthal, the commission's head, told Military Times. "And I do think that it also helps create cultural change, to see that sexual harassment is being taken very seriously. This is something that causes a lot of harm on its own, and is also linked to these higher rates of sexual assault."
One in 16 women and 1 in 143 men are estimated to experience sexual assault within the military, according to a RAND Corporation study released last year.
The military, in fiscal year 2020, received a total of 1,749 complaints of sexual harassment. Of those complaints, 189 formal complaints involved allegations "of nonconsensual distribution of private sexual images." The charge is a reference to "revenge porn," the sharing of sexual images without the person's consent and has been a reoccurring problem in the military.
The order signed by Biden criminalizes "the wrongful broadcasts or distribution and intimate visual images."
Psaki said the update to the Uniform Code of Military Justice honors the memory of Army Specialist Vanessa Guillén. The soldier stationed in Fort Hood was killed in 2020. Her family alleged she experienced ongoing sexual harassment. Guillén's case spurred calls for sweeping reforms for how the military responds to sexual harassment.
The White House did not respond to an inquiry from Newsweek Wednesday evening.