Biden Is Making the Same Shameful Mistakes as Trump on Immigration | Opinion
On Tuesday, the Biden administration rolled out new restrictions on asylum in its latest attempt to deal with the crisis at the southern border. Under the new policy, which would take effect in May, migrants will be presumed ineligible for asylum if they fail to apply for protection in another country on their way to the U.S.
The new plan represents the most restrictive immigration plan from the administration to date, and it could affect thousands of migrants. A throwback to the Trump era, it's legally suspect, logistically unsound, and morally indefensible. And it will likely increase the suffering of migrants, while doing little to address the problems of our dysfunctional immigration system.
For starters, this new policy violates existing law. Under Trump, a similar policy was dubbed the "transit ban" and was repeatedly struck down in the courts because asylum requires physical presence in the U.S., and migrants have the statutory right to apply for it "whether or not at a designated port of arrival."
In trying to get around the law, the Biden administration's approach looks like improper executive overreach.
Moreover, asylum restrictions run counter to U.S. treaty obligations. The U.N. High Commission on Refugees has condemned attempts to impose limits on asylum. In fact, when the administration announced its immigration plans in January, the U.N. Human Rights Chief warned that they appeared to violate international agreements, noting that, "The right to seek asylum is a human right, no matter a person's origin.... nor how they arrived at an international border."
The Biden administration is nonetheless encouraging asylum-seekers to apply for protection while still in their home countries, rather than doing so after arriving at the border. But this may not be an option for those who are fleeing persecution, especially as it requires having a U.S. sponsor already lined up. While the administration encourages migrants to use a mobile app to apply for asylum, this app has been plagued by glitches and is often overwhelmed by demand.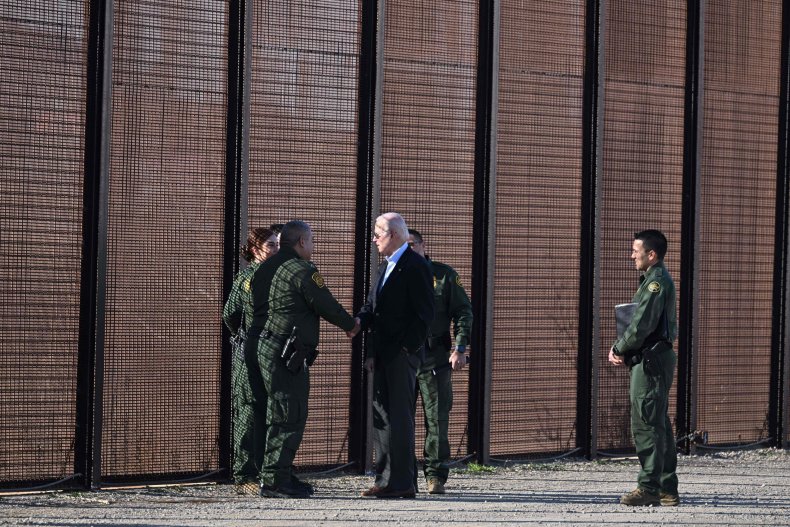 For those migrants who are trekking north, the requirement that they apply for asylum in a transit country is wildly impractical. Migrants routinely pass through Mexico and Central American countries knowing that they are not safe places for them.
Besides being a betrayal of American values, outsourcing our asylum responsibilities is irresponsible and potentially dangerous. If our own asylum system cannot handle a record influx of migrants, who thinks that, say, Mexico's system can?
The most disappointing aspect of Biden's asylum plan is that it takes the country backwards. Biden campaigned on turning the page on Trump's immigration policies, and now he seems to be embracing one of them. It's no wonder that nearly 300 human, civil, and immigrants' rights groups have urged the president to reverse course on these new limitations.
Biden is not living up to his own goal of restoring and strengthening our asylum system. Instead, he is restricting and weakening it.
Of course, the White House has pushed back on criticism of Biden's plan. Secretary of Homeland Security Alejandro Mayorkas told MSNBC in January, "This is not a Trump-era policy. This is not a transit ban. We have provided a lawful path for individuals to try and seek entry."
It's true that Biden's plan is not identical to Trump's transit ban, as it contains slight tweaks and exceptions. It's understandable, too, that the administration is concerned about a future rise in migrant entries once Title 42, a public health measure used to limit unauthorized border crossings, is lifted in May. That does not justify trampling on the law. We need to fix and better resource our asylum system, not punish people seeking humanitarian relief.
If the Biden administration thinks their plan is a smart political strategy, it is mistaken. Republicans will not go along with any of the president's immigration measures, while leading Democrats have expressed "great concern" and disappointment at the asylum restrictions. Some progressive groups have already vowed legal challenges.
The president risks alienating allies with this move, which is unwise as he approaches the 2024 presidential race.
Transit bans for asylum-seekers are bad policy, bad practice, and bad politics. Instead of repackaging failed ideas from the past, the Biden administration must devise immigration solutions that uphold and respect human rights.
Raul A. Reyes is an attorney and contributor to NBC Latino and CNN Opinion. Follow him on Twitter @RaulAReyes.
The views expressed in this article are the writer's own.