Biden Mulls Sanctions on Putin, Adding Him to List of Just 7 World Leaders
If President Joe Biden goes through with a congressional plan to designate his Russian counterpart with direct sanctions, Vladimir Putin would join a select group of world leaders blacklisted by the United States.
The efficacy of such a move remains to be seen, but the message behind potentially designating the leader of one of the world's top powers individually for sanctions has already severely raised the tension level between the two rivals.
Washington's warning to Moscow came Wednesday via top senators of Biden's own Democratic Party, who introduced what they called the "Defending Ukraine Sovereignty Act of 2022" in response to rising tensions at the border between Ukraine and Russia, where troops have amassed as the Kremlin warns against Kyiv joining the NATO Western military alliance.
The prospective legislation was led by Senate Foreign Relations Committee Chair Bob Menendez, who said he found "little reason to believe that Putin is negotiating in good faith, nor do I believe he has any newfound respect for Ukrainian sovereignty and territorial integrity," according to a statement shared with Newsweek.
His statement comes amid a series of talks between the U.S., Russia and NATO in Europe over the Ukraine crisis.
Senate Majority Leader Chuck Schumer said the legislation "serves as a powerful deterrent by immediately and forcefully imposing crippling sanctions on Vladimir Putin and the Russian Federation government, any Russian actors determined to be responsible for an invasion, and the corrupt infrastructure that props up Putin's regime."
Moscow responded quickly to the moves.
Russian Foreign Minister Sergey Lavrov told Russian media on Thursday that Putin informed Biden during their most recent call that going down the path of such escalatory sanctions "would destroy our relations," diplomatic ties that withstood World War II and the Cold War and have remained unbroken for the better part of a century since 1933.
Kremlin spokesperson Dmitry Peskov reiterated this notion, telling reporters that the move "can be equated to an initiative to break off relations."
Both men emphasized that Russia would respond.
The enormity of placing sanctions individually on a head of state is such that the tool has rarely been used. The caution that accompanies consideration of such moves was evident last February, when White House Press Secretary Jen Psaki, responding to questions from reporters about the possibility of targeting Saudi Crown Prince Mohammed bin Salman with sanctions over the killing of Saudi expatriate journalist Jamal Khashoggi, suggested such measures were unprecedented.
"Democratic and Republican administrations, there have not been sanctions put in place for the leaders of foreign governments where we have diplomatic relations and even where we don't have diplomatic relations," Psaki said at the time.
But there have been exceptions.
Today, seven current world leaders can be found in the directory of the Treasury Department's Office of Foreign Assets Control (OFAC), some of whom were targeted before taking office and others while leading their respective countries.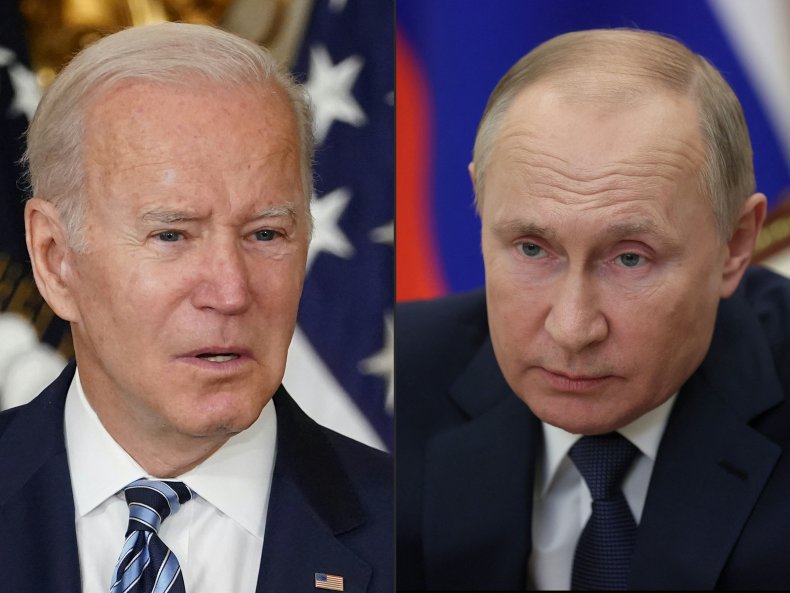 In Belarus, President Alexander Lukashenko, a key ally of Putin, has been designated since being declared the winner of 2006 elections disputed by the West. Lukashenko has been in power since the office of president was created in 1994 after independence from the Soviet Union. He remains in power despite Western pressure after another vote disputed by foes foreign and domestic took place in 2020.
Some sanctions date back even farther, such as those that first targeted Zimbabwe's then-Speaker of Parliament Emmerson Mnangagwa in 2003 over allegations of corruption and anti-democratic practices, at a time when then-President Robert Mugabe was also designated. Mnangagwa ultimately came to power in a 2017 coup, and the U.S. restrictions followed him into office.
The U.S. has also deemed the rise to power of Myanmar State Administration Council Chair Min Aung Hlaing in early 2021 to be a coup. Prisoner-turned-leader Aung Sung Suu Kyi was unseated by the military and the presidency was assumed by Myint Swe, who had been under U.S. sanctions stemming from the suppression of a 2007 uprising. Those sanctions had been lifted in 2016 but were then reinstated last year.
Min Aung Hlaing had also been previously designated in 2019 due to his top military position presiding over operations targeting factions of the Rohingya minority, a campaign that took place while Aung Sung Suu Kyi still led the civilian government of the Southeast Asian state.
Also in 2019, Iran's then-Judiciary Chief Ebrahim Raisi was added to the individual sanctions list for his role in overseeing the alleged executions of dissidents. Raisi won last year's presidential election, bringing to power a close ally of Supreme Leader Ali Khamenei, Iran's top authority. who was also designated in 2019 as tensions mounted a year after then-President Donald Trump's abandonment of a nuclear deal.
Another leader on the list is Kim Jong Un of North Korea. Kim took the helm as the third ruler in his family's dynasty in 2011, and was targeted by OFAC in 2016 over accusations of widespread human rights abuses. But it was his nuclear arsenal that brought him to the table two years later with Donald Trump as part of a prospective peace deal that ultimately unraveled.
The same year that Kim rose to power and began to reinforce stability, civil war erupted half a world away in Syria, prompting the U.S. to initiate the first of many sanctions against President Bashar al-Assad for his crackdown on protests that devolved into an insurgency. Putin's intervention in 2015, alongside support from Iran, helped restore Damascus' position, and regional powers that once shunned the Syrian leader have begun rebuilding ties.
Russia's backing also helped keep Venezuelan President Nicolas Maduro in power as the U.S. sought to oust him with sanctions against him individually and his country in 2017. It withdrew recognition of his administration in 2019 in the wake of elections disputed by Washington and its partners. The U.S-sponsored opposition has since fractured, and Maduro continues to rule.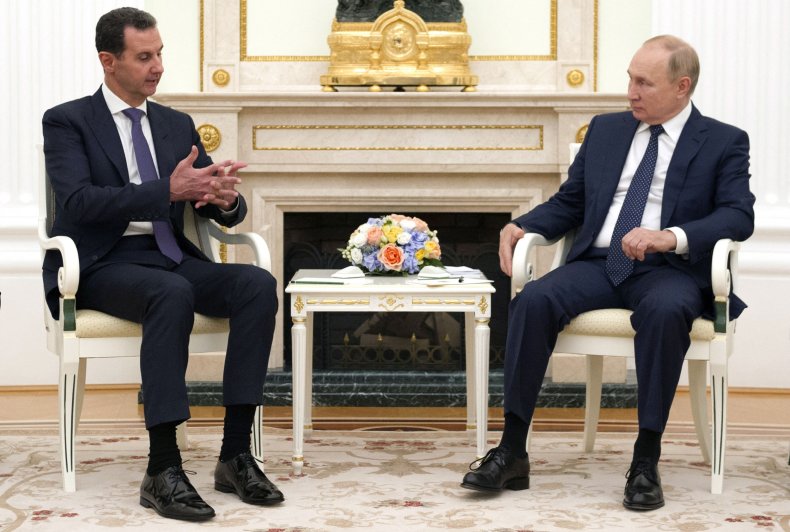 As part of some of the longest-running sanctions by the U.S., Cuba too is besieged by restrictions, forming an effective embargo on the country and its citizens, especially those in office. And while President Miguel Díaz-Canel is not individually targeted by OFAC, he remains essentially subject to the decades-long policy Cubans refer to as an "embargo" of the island.
Other world leaders have also been affected by sanctions not directly aimed at them, and some have family members that appear in the OFAC directory, barring them from travel to or doing business with the U.S.
Given how long some of these sanctions programs have existed, debate continues to play out over just how effective such measures are in coercing changes in behavior considered undesirable by Washington.
The Treasury Department did not respond to Newsweek's request for comment.
Peter Kucik, who served as senior sanctions policy adviser at OFAC, told Newsweek that "sanctions work best when there's some way forward that allows for a way forward for both parties."
Kucik, who today is the managing director at the Mercury public strategy firm, noted that sanctions have seen some success in the field of counter-narcotics. But when it came to a case like Cuba, he said the goal of regime change provided little incentive for Havana to engage.
He also cast doubt on the current approach of sanctions against Moscow, noting that many of the officials who initially called for such restrictions against Russia as a deterrent to Putin's moves in Ukraine in 2014 are the same people advocating the identical strategy today.
"If the sanctions were working so well, why are we talking about more sanctions?" Kucik asked.
Secretary of State Antony Blinken answered a similar question during an interview Thursday with NPR.
"First, negatives are impossible to prove, so it may well be that the measures that were taken in the past actually deterred them from taking even further action and pursuing the aggression that they'd already committed," Blinken said.
"But we're not in 2014, we're in 2022 — that's what we're focused on," he added. "And what I can tell you is the work that we're doing on that front goes well beyond steps that were taken in 2014."
But Kucik felt it was the optics of the move that would have the furthest-reaching effects.
He noted that, given that such a line "is rarely crossed" with any heads of state, doing so against a leader as powerful as Putin would be especially telling of the degree to which the U.S. was willing to resort to unprecedented measures in the face of an unprecedented situation in Ukraine.
"If this were to happen, it wouldn't be significant because of any of the results," Kucik said. "It would be significant because of the fact that it's fairly unprecedented to sanction a leader of the stature of Putin."
As for the results, however, he doubted they would force the Russian's hand.
"If anybody thinks that sanctioning Putin is going to change the way that he governs Russia, I would urge some careful thought and consideration on that," Kucik said, "because I'm not sure that any of the sanctions imposed so far seem to have impacted his decisions dramatically."