Biden Must Confront Qatar's Emir on Egregious Human Rights Record | Opinion
Earlier this week, President Joe Biden's press office casually announced the upcoming White House visit of the Emir of Qatar Sheikh Tamim bin Hamad Al Thani on Jan. 31. The press release noted that the president looks forward to "affirming the strong partnership between the United States and Qatar" and stated that the agenda of the visit included discussion of "promoting security and prosperity in the Gulf, ensuring the stability of global energy supplies, supporting the people of Afghanistan, and strengthening commercial and investment cooperation" between Qatar and the U.S.
Notably absent is the most important agenda item: confronting the emir about the Qatar regime's appalling human rights record.
This is utterly unacceptable. Human rights organizations have extensively documented Qatar's long record of glaring human rights abuses, and an American president cannot simply ignore them in order to service his own foreign policy agenda (whatever that agenda may be). Despite pledging a series of reforms to their migrant worker labor system in 2017 (which were only made under pressure from international labor organizations), Qatar has not followed through on any of these commitments. Their kafala system of abusing and exploiting migrant workers, which amounts to modern slavery in many cases, remains firmly in place. Migrant workers continue to suffer horrifying labor abuses, from passport confiscation to unpaid and delayed wages and even forced labor. Despite their window dressing pledges of reform, the regime has done nothing to dismantle the system.
Although Qatari authorities claim reports of unexplained migrant worker deaths are false, the actual evidence indicates unexplained deaths of thousands of young, healthy adults, many of them female migrant workers. Despite the calls of international human rights organizations, the regime refuses to come clean with data on the alarming number of unexplained migrant worker deaths. One investigation showed that between 2010 and 2020 there were over 6,750 deaths in Qatar of people from just five South Asian countries, which the regime failed to categorize by occupation or place of work. Sixty-nine percent of these migrant worker deaths were attributed in official statistics to "natural deaths." When deaths are categorized as non-work related or attributed to natural causes, labor laws in Qatar allow the regime to deny families any compensation. For all their claims of a model modern health care system, the lack of transparent data on such a large number of worker deaths without any meaningful investigation is scandalous.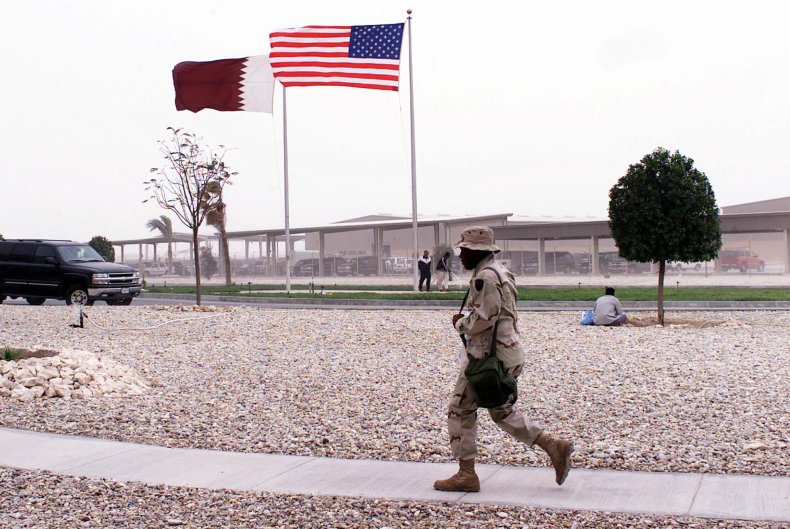 Working conditions are appalling. Migrant domestic workers, mainly women, experience the most severe forms of abuse without access to any remedy. Many employers make women work an average of 16 hours a day, deny them rest, prevent them from taking time off and confiscate their passports to prevent escape. This is done with complete impunity because of the Qatar government's complicity. Family law in Qatar discriminates against women, making it impossible for them to seek divorce, and discriminating against them economically. Women under the age of 25 need to obtain permission of their male guardians to simply engage in daily activities or to leave the country. One wonders where the champions of women's rights in the Biden administration stand regarding this legal discrimination.
Because of totalitarian restrictions on free speech in Qatar, these workers and their families have little recourse and cannot speak out about the abusive conditions. Freedom of expression in Qatar is practically non-existent for citizens, much less non-citizen resident workers who are at risk of immediate and arbitrary deportation. The regime regularly "disappears" labor activists, or jails them under false charges. Qatari law prohibits migrant workers from protests, strikes, or joining trade unions.
When President Biden hosts the emir at the White House, he should demand that the regime actually take concrete measures to change repressive laws restricting press freedom, women's rights and immediately end migrant labor abuses. This should be a precondition for any discussion of economic or military aid to further the administration's objectives in the region (which are questionable). It is fair to conclude that after years of empty warnings, the Qatari regime has concluded that failure to uphold their human rights obligations comes with no penalty whatsoever.
If the administration does not have the courage to confront Qatar's ruler on these pressing questions next week, Congress should take action by zeroing out all economic and military aid to Qatar until reforms are made. America's reputation as a defender of human rights is on the line. If Qatar can't adequately address these issues, the U.S. should impose a diplomatic boycott on Qatar's upcoming hosting of the World Cup.
Representative Jack Bergman represents Michigan's 1st Congressional District.
The views expressed in this article are the writer's own.