Biden Authorizes 23,000 Trump Documents Be Handed Over to Jan. 6 Committee
President Joe Biden has authorized the National Archives to hand over tens of thousands of documents from the Donald Trump administration to the House Select committee investigating the January 6 attack.
The White House declined to assert executive privilege over an eighth batch of emails and other records from Trump's time in office, according to a letter released by the National Archives on Wednesday.
The National Archives is now set to hand over around 23,000 emails and other attachments to the panel investigating the Capitol riot, although it is unclear what documents will be included in the latest batch, The Washington Post reported.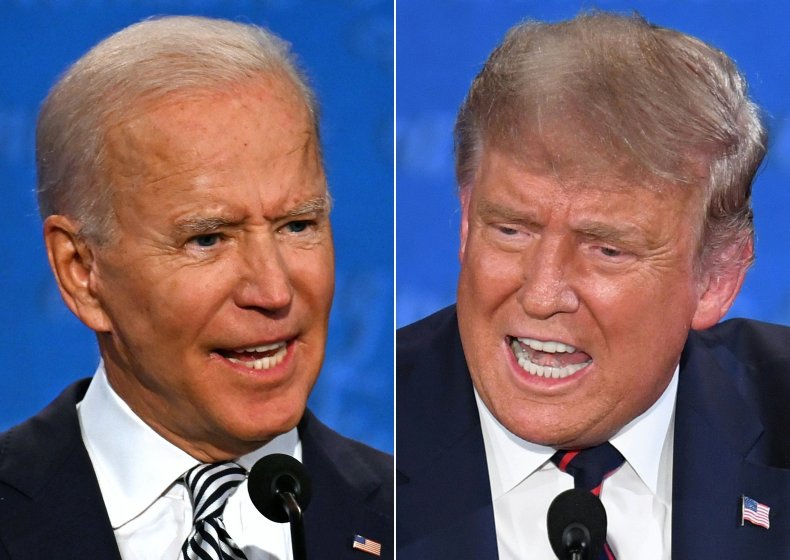 Some documents were removed from the latest trove as they were deemed "not responsive" and irrelevant to the committee's requests, White House counsel Dana Remus wrote.
"As to the remaining prioritized records, President Biden has considered the former President's claims, and I have engaged in consultations with the Office of Legal Counsel at the Department of Justice," Remus said.
"The President has determined that an assertion of executive privilege is not in the best interests of the United States, and therefore is not justified."
The letter, dated May 10, requests that the documents be handed over to the House Committee 15 days after Trump has been notified.
Trump has spent months trying to withhold documents including presidential diaries, call logs, draft speeches and handwritten notes, from being released to by the National Archives while citing executive privilege.
In January, the Supreme Court threw out Trump's attempt to block the release of hundreds of documents while citing executive privilege, which shields records involving presidents from being made public.
The privilege can only be invoked by a former president if the incumbent allows it.
As noted by Remus, Biden had already declined to invoke executive privilege over other January 6 documents as it would not be in the "best interests" of the country.
In a previous letter from October 10, 2021, the White House said Trump should not be attempting to invoke executive privilege to prevent the handing over of the documents to the January 6 committee due to the nature of the Capitol attack.
"The insurrection that took place on January 6, and the extraordinary events surrounding it, must be subject to a full accounting to ensure nothing similar ever happens again," the letter from Remus said.
"Constitutional protections of executive privilege should not be used to shield, from Congress or the public, information that reflects a clear and apparent effort to subvert the Constitution itself."
Trump has been contacted for comment.