Biden, Obama Off to Same Footing on Middle East | Opinion
President Joe Biden finds himself in an eerily similar place to where Barack Obama was when he started his presidency. The Qatar blockade has been lifted, the weapons sales that have been a big factor in perpetuating the war in Yemen have been halted and tensions between various Middle Eastern nations continue to simmer. These are the same conditions that former President Obama inherited. They eventually became the conflicts that mired the second half of his term and the entirety of Donald Trump's presidency.
Just as President Biden begins his term pushing for a quick end to the war in Yemen, Obama entered the fray in 2015 because "they thought Washington could act as a moderating influence. The support that Obama authorized came with limits, caveats, and safety features." As Robert Malley and Stephen Pomper continue to write, "Obama's guidance was that American help should serve the purpose of protecting Saudi Arabia's territorial integrity, making the assistance essentially defensive in nature." Similarly, President Biden declared while announcing the halting of weapons sales that "we're going to continue to help Saudi Arabia defend its sovereignty and its territorial integrity and its people."
While these uncanny similarities have already been pointed out, it is unlikely they will amount to any real change regarding Yemen. As I have written before, the complexity and suffering of the war in Yemen is almost beyond comprehension. The key parallel here is that President Biden has also committed unwavering support for Saudi Arabia.
Every now and then Saudi Arabia and Crown Prince Mohammed bin Salman correct a wrong that they should have never committed in the first place to distract from any negative attention. Once complete, then it is back to regularly scheduled programming.
Recently they released Saudi activist Loujain al-Hathloul from prison, where she languished for nearly three years for leading a campaign to legalize driving for women.
In 2017, Saudi Arabia announced they would allow women to drive. At that point in time, the Saudi-led coalition was blocking aid and fuel from reaching Yemeni civilians. It is not far-fetched to believe that these overtures are just methods of distraction and not sincere or permanent solutions.
In fact, many progressive groups seem to believe the same thing, culminating in calls to permanently cancel dozens of arms deals worth tens of billions to dollars to Saudi Arabia and the United Arab Emirates. If President Biden does not take any further steps, the suffering in Yemen will not stop and the war will continue to be a protracted conflict for many years. In this sense, President Biden is in the same situation President Obama was in, partly due to conditions out of his control, but mostly due to actions he can control.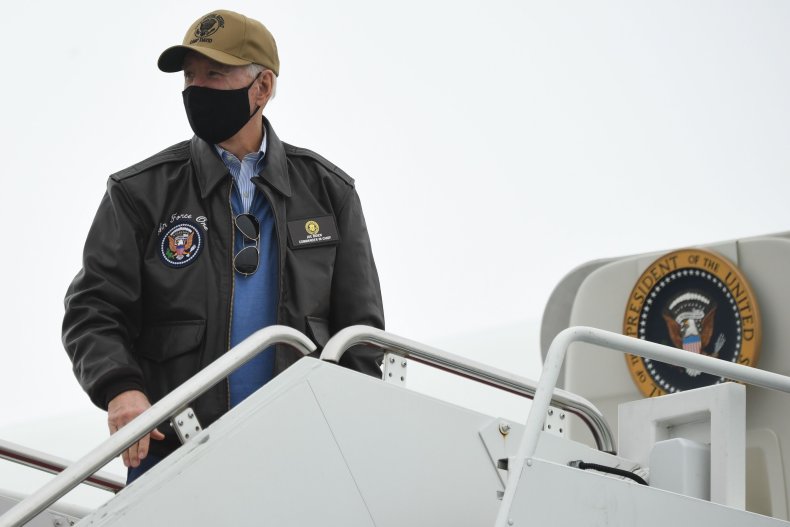 Similarly, the tensions between Qatar and other Gulf Cooperation Council (GCC) countries will continue, even as the blockade has been lifted. One of the results of this blockade allowed Qatar to become more independent of the GCC, to build closer ties with Saudi Arabia's rivals, such as Turkey and Iran.
Qatar's reintegration back into the GCC will not be smooth or easy. The relationship Turkey has with Qatar "is one of the most stable relationships Erdogan has established since he came to power." Further, Qatar has also said that its relationship with Iran will not be altered in any way, even after it made the deal with Saudi Arabia, the UAE and other nations to lift the blockade. The disputes just run too deep for this to have any chance at being a complete reset.
In one of the most explosive revelations to recently come out, American security analysts working for the UAE were put to work spying on Qatar. The spying got to the point where the analysts working for the UAE hacked into the Qatar royal family's communications with former first lady Michelle Obama. This is only the most recent illustration that tensions and bitterness run deep.
In another example, Bahrain's Foreign Minister Abdullatif al-Zayani accused Qatar of not taking "any initiative" to solve their issues, two weeks after the blockade was lifted.
These tensions run much deeper than a normalization of relations would show. Couple that with the rehabilitation through public relations that Saudi Arabia tends to habitually go through, and it becomes clear that any real progress on both the issues of Yemen and Qatar needs much more work from President Biden.
Otherwise, he will remain in a position similar to that in which President Obama was, and tensions between these nations can, and more probably will, spiral back into conflict.
Sam Fouad is a communications professional and global affairs analyst. He can be followed on Twitter and on Substack.
The views expressed in this article are the writer's own.