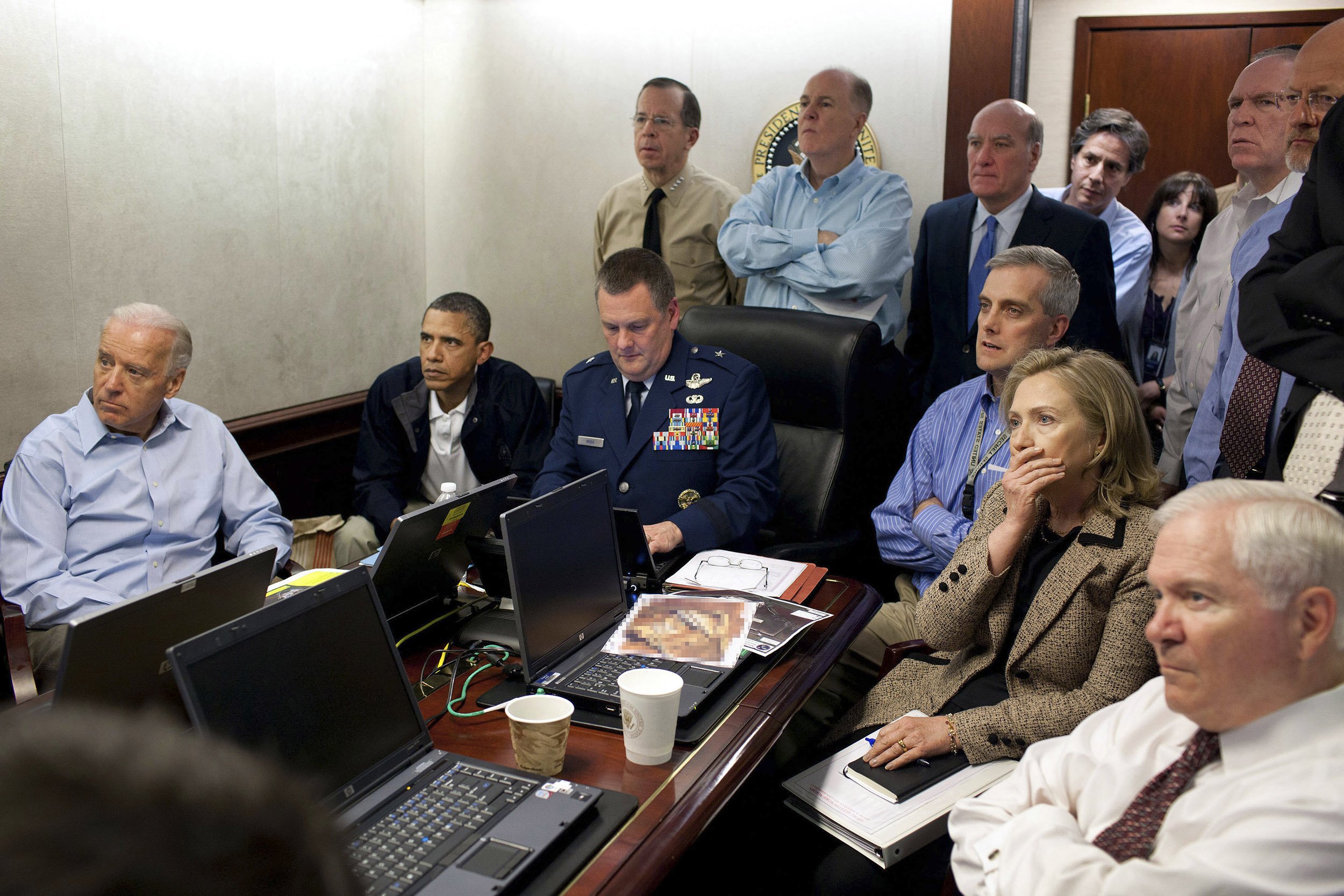 Vice President Joe Biden said on Tuesday he advised President Barack Obama in May 2011 to go ahead with the raid that killed al Qaeda leader Osama bin Laden, contradicting his past comments about the discussions leading up to the operation.
"As we walked out of the room and walked upstairs, I said - I told him my opinion that I thought he should go, but follow his own instincts," Biden said during an event at George Washington University.
"I never ... say what I think finally until I go up in the Oval (Office) with him alone."
Biden, whose comments came as he weighs whether to enter the 2016 presidential race, has previously said he advised Obama against approving the 2011 raid without taking further steps to verify that bin Laden was present at the Pakistan compound where he was eventually found.
"I said, 'Wait another seven days for information'" Biden said at a fundraising event in New Hampshire on May 26, 2011, according to reports in The New York Times and other media.
Hillary Clinton, the Democratic front-runner in the 2016 presidential race, who was Obama's secretary of state at the time, has highlighted her support for the raid. Biden avoided naming her among those who spoke forcefully in favor of the operation going forward.
"There were only two people who were definitive and were absolutely certain," he said. Central Intelligence Agency Director Leon Panetta said "go," Biden said, and Secretary of Defense Robert Gates said "don't go."
Clinton in the Democratic debate last week took a veiled shot at Biden by emphasizing her involvement in Obama's decision to authorize the raid.
Biden has said that he has been mulling a possible bid for the Democratic nomination, but Clinton's strong performance at the debate has led some in the party to conclude Biden has waited too long to jump into the race.
Clinton's campaign had seemed to be stumbling with the persistent controversy over her use of a private email server as secretary of state, raising doubts among some voters about her trustworthiness. Her poll numbers have risen since the debate.
Biden took a verbal shot at Clinton during a second event on Tuesday, knocking her comment last week that Republicans were her enemies.
"End this notion that it's naive to think we can speak well of the other party and cooperate," Biden said, his voice rising. "What is naive is to think it's remotely possible to govern this country unless we can."
The White House declined to weigh in on whether Biden had changed his story about his position on the bin Laden move.
"I don't have any insight to share with you about the private conversations between the president and the vice president," White House spokesman Josh Earnest told reporters.
A Biden campaign would put Obama in the awkward position of having to choose between his vice president of seven years and his former secretary of state should the president decide to endorse a candidate during the 2016 primary season.
Biden was speaking during events to honor former Vice President Walter "Fritz" Mondale, who served under President Jimmy Carter. He was joined by several political heavyweights who spoke about their relationships with Mondale, who served in the Senate, representing Minnesota, before becoming vice president.