Amid growing concerns that a dispute with China could erupt over Taiwan, a Biden official stressed the importance of straddling the line between supporting Taiwan and escalating tensions with Beijing.
President Xi Jinping says he sees China taking over control of Taiwan as a "historic mission" and officials warned adversaries not to meddle in its goal or underestimate its power. Should China mount an invasion, a Japanese official called for the country to work with the United States to defend Taiwan.
During a conversation with the Asia Society, Kurt Campbell, White House coordinator for the Indo-Pacific, said the U.S. fully recognizes and understands the "sensitivities" that come with Taiwan.
"It's very delicate. It's a dangerous balance, but it's a balance that must be maintained and the United States has extraordinarily important interests in the maintenance of peace and stability but other countries are coming to recognize that as well," Campbell said.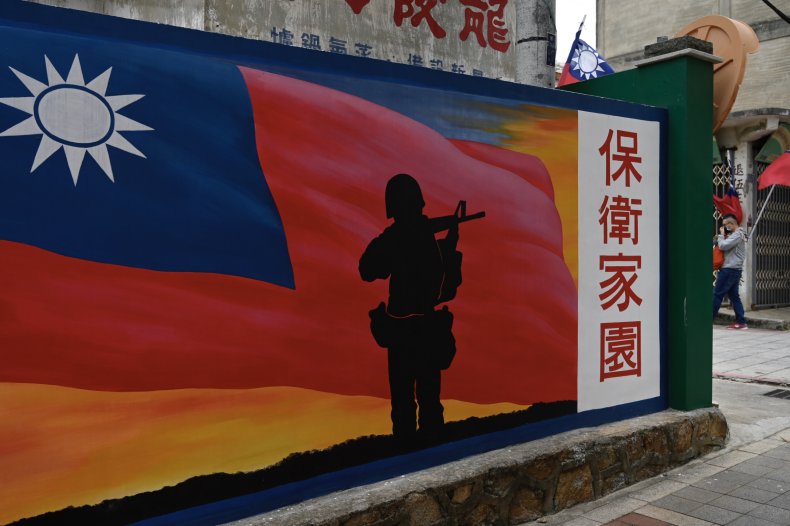 The U.S.'s position is that it supports a "strong unofficial relationship" with Taiwan but does not support Taiwan's independence. Beijing still views Taiwan as a part of its territory, but the island has been governed independently since 1949. With its goal to unify Taiwan and mainland China, Beijing sent 28 military planes into Taiwan-controlled airspace, a record since the Taiwanese government started publishing information on the incursions last year.
It's considered part of the ramped-up pressure Beijing's putting on Taiwan and is reminiscent of its crackdown on Hong Kong's autonomy. American officials staunchly opposed China tightening its grip on Hong Kong, vocally supporting the widespread demonstrations that broke out in favor of democracy.
Part of the reason America needed to be "so clear" about its dissatisfaction with China's actions toward Hong Kong was because of Taiwan, according to Campbell. Operating under the assumption that China's interlockers were evaluating the response to its actions toward Hong Kong, Campbell said it gave them an indication of what would happen in respect to Taiwan.
The U.S. and Taiwan don't have formal diplomatic relations, but is the island's most important international backer and the State Department urged Beijing to stop trying to intimidate Taiwan.
China hasn't taken kindly to the perceived influence America is exerting over what Beijing sees as none of the United States' business. On Tuesday, Zhao Lijian, a foreign ministry spokesperson, also condemned Japan's Deputy Prime Minister Taro Aso for saying Japan and the U.S. may have to defend Taiwan against China's aggression.
"Today's China is no longer what it was back then. We will never allow anyone to meddle in the Taiwan question in any way," Zhao said. "No one should underestimate the resolve, the will, and the ability of the Chinese people to defend their national sovereignty and territorial integrity."
Tensions have been escalating between China and the United States on a number of issues and Campbell noted that while it sees Taiwan as playing a necessary role in the international arena and supports its dignity, the U.S. accepts the "balance" that needs to be maintained.