President Donald Trump trails presumptive Democratic presidential candidate Joe Biden in all six of the key battleground states less than 100 days ahead of the November election. Meanwhile, Biden actually only needs to win three of those states, while maintaining all the states former Democratic presidential candidate Hillary Clinton won in 2016, to secure victory in November.
Under the Electoral College system, each state is granted a certain number of electoral votes in proportion to its population. In 2016, Clinton garnered nearly 3 million more individual votes than Trump, but the president won by a significant margin in the Electoral College due to a series of wins in battleground states. Trump won 306 electoral votes while Clinton only garnered 232.
Several of the key battleground states – including Michigan, Wisconsin, Florida and Pennsylvania – had gone blue for former President Barack Obama in 2008 and 2012 before flipping red for Trump. Democrats aim to regain these states come November, while they hope to pick up others that have historically leaned Republican.
The key battlegrounds in this election include the four states mentioned above, as well as North Carolina and Arizona. The most populous of the states is Florida, with 29 electoral votes. Notably, Florida is also Trump's official home state and the president will cast his ballot there. The president formally transferred his residency to the southern state from New York late last year.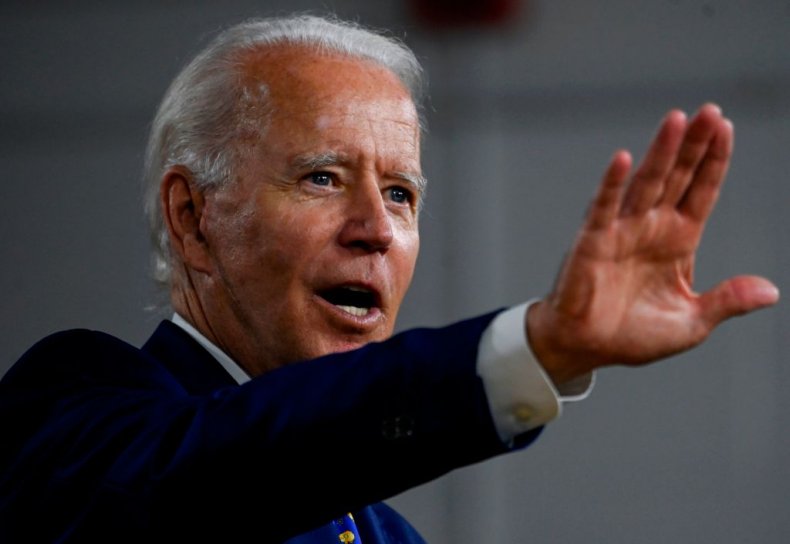 After Florida, Pennsylvania is the next most populous of the swing states, and has 20 electoral votes. Michigan has 16 votes, North Carolina has 15, Arizona has 11 and Wisconsin has 10. If Biden manages to win Florida, Michigan and Pennsylvania – which appears increasingly plausible based on the most recent polls out of the states – while maintaining the blue states won by Clinton in 2016, he would comfortably secure victory in the general election. That would give Biden a total of 297 electoral votes versus just 241 for Trump.
Biden would also win if he manages to flip just Wisconsin, Michigan and Pennsylvania, while maintaining the states won by Clinton. In that scenario, the former vice president would secure 278 electoral votes compared to just 260 for Trump. However, Biden currently has the advantage in all six swing states.
The current averages of state polls compiled by Real Clear Politics show Trump down by about 8 points in Michigan, 6.7 points in Florida, 6 points in Pennsylvania, 5 points in Wisconsin, 3.4 points in North Carolina, and 3.2 points in Arizona. Based on the current polling averages, Biden appears to have the best chance of victory in Michigan, Florida, Pennsylvania and Wisconsin, while North Carolina and Arizona appear to be closer races.
Trump and officials for his campaign have been consistently dismissive of public polling. They argue that most polls are biased against the president and Republicans, while pointing to 2016 when many pollsters believed Clinton would easily win on Election Day. However, Biden's lead, according to the polls, does appear to be stronger than Clinton's was at the same point in the previous election.
Trump has seen a significant drop in his polling nationwide as the novel coronavirus pandemic has spread across the country. Public opinion polls show that few Americans view the president as a trustworthy source of information about pandemic, while a majority of Americans disapprove of his response to the crisis.
The U.S. continues to be the country with the highest number of infections and deaths due to the virus. As of Thursday, the U.S. had confirmed more than 4.4 million cases and nearly 152,000 deaths. The seven-day average of new infections remained above 65,000 per day, while the seven-day average of new daily deaths has risen above 1,100.