Biden Opening Second Camp in Texas to Hold 500 Migrant Children After Reopening Trump-Era Facility
The administration of Democratic President Joe Biden has announced that it will open a second camp in Carrizo Springs, Texas to accommodate the increase in immigrant children arriving at the nation's southern border. The camp will accommodate 500 immigrant children.
The announcement comes a month after progressive Democrats and Republicans criticized the Biden administration for reopening a child detainment facility which had been used during the presidency of Republican Donald Trump. The facility was also located in Carrizo Springs, Texas.
In a Tuesday statement, a Department of Health and Human Services' (HHS) Office of Refugee Resettlement (ORR) spokesperson said that the second camp will reside within the Target Lodge Pecos North Influx Care Facility (ICF). Though the ICF will initially accommodate 500 children, it could eventually be expanded to accept as many as 2,000.
"[The camp will] ensure children are moved into ORR shelters, where children receive educational, medical, mental health and recreational services until they can be unified with families or sponsors without undue delay," the HSS/ORR statement said.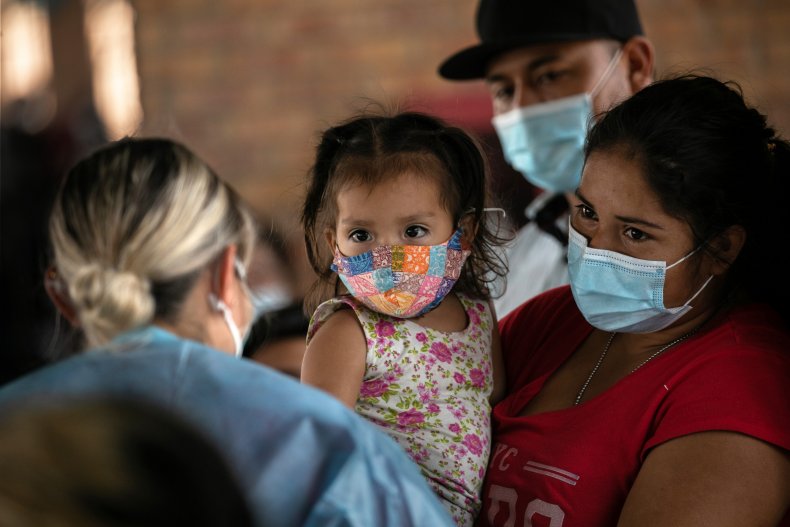 The ICF will open as soon as it is ready to safely receive children, the HHS/ORR spokesperson added. The Biden administration has said that such ICFs are needed due to a recent surge of unaccompanied minors arriving at the U.S.-Mexico border during the pandemic.
The Biden Administration faced criticism when its HHS announced on February 22 that it would be re-using a temporary ICF used during the Trump Administration to accommodate up to 700 teenage minors.
Both progressive Democrats and Republicans criticized the decision, especially since Democrats had previously blasted Trump for putting "kids in cages" within the facility.
On February 23, Democratic New York Representative Alexandria Ocasio-Cortez tweeted, "This is not okay, never has been okay, never will be okay - no matter the administration or party."
"Our immigration system is built on a carceral framework," she continued. "It's no accident that challenging how we approach both these issues are considered 'controversial' stances. They require reimagining our relationship to each other and challenging common assumptions we take for granted."
On the same day, White House Press Secretary Jen Psaki said that the facility had only been reopened temporarily as a way to "ensure the health and safety of these kids," during the ongoing COVID-19 pandemic.
"HHS took steps to open an emergency facility to add capacity, where these children can be provided the care they need ... before they are safely placed with families and sponsors," Psaki said. "So, it's a temporary reopening during COVID-19. Our intention is very much to close it."
"This is not kids being kept in cages," she added. "We are in a circumstance where we are not going to expel unaccompanied minors at the border. That would be inhumane."
As of March 9, over 3,250 minors were being detained along the southern border—triple the amount held in detainment two weeks prior, according to The New York Times.
Newsweek contacted the HHS' ORR for comment.