Biden Orders Attorney General to Release FBI Documents Related to 9/11 Investigation
President Joe Biden has signed an executive order directing the Department of Justice and other relevant agencies to oversee a review of the declassified documents related to the Federal Bureau of Investigation's 9/11 probe.
On Friday, the president announced that he had signed the order requiring Attorney General Merrick Garland to release the documents publicly over the next six months.
"When I ran for president, I made a commitment to ensuring transparency regarding the declassification of documents on the September 11, 2001, terrorist attacks on America," Biden said in a press release. "As we approach the 20th anniversary of that tragic day, I am honoring that commitment."
Biden added, "For 20 years, children have grown up without parents and parents have suffered without children. Husbands and wives have had to find a way forward without their partners in life. Brothers and sisters, uncles and aunts, loved ones and friends have celebrated 20 years of birthdays, family gatherings, and milestones looking at an empty chair at homes and with a hole in their hearts."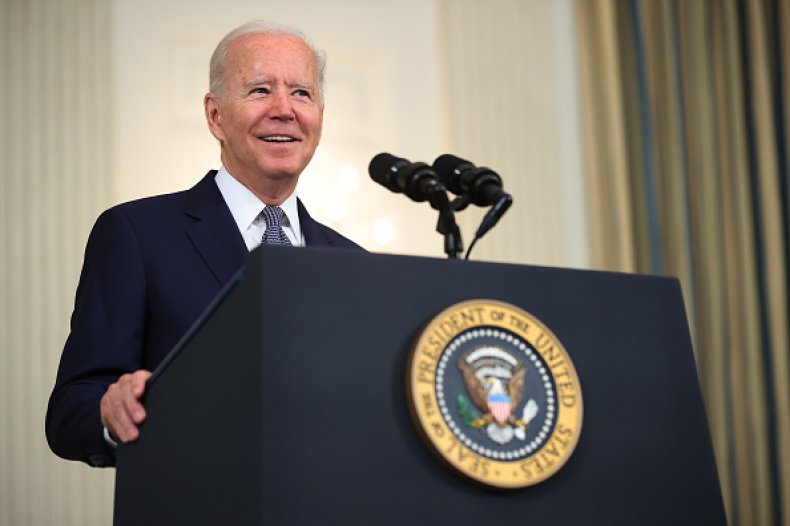 The announcement comes after families of victims of the September 11 attacks called on Biden to not attend any memorial events unless his administration declassifies the documents.
"We cannot in good faith, and with veneration to those lost, sick, and injured, welcome the president to our hallowed grounds until he fulfills his commitment," 1,800 relatives, survivors and first responders said in a statement last month.
"If President Biden reneges on his commitment and sides with the Saudi government, we would be compelled to publicly stand in objection to any participation by his administration in any memorial ceremony of 9/11, given its continuation of policies that thwart Americans' rights to hold accountable those who, known evidence reveals, materially supported the 9/11 hijackers," the statement continued.
The families are specifically interested in documentation regarding if any of the al Qaeda individuals who carried out the attack received help or financing from Saudi Arabia.
Saudi Arabia has denied allegations that it was involved in the attacks.
Past investigations have outlined ties between Saudi nationals and some of the airplane hijackers, but have not established that the government was directly involved—an assertion the families have long claimed, citing that the first two hijackers who arrived to the U.S. ahead of the attacks were welcomed by a Saudi diplomat.
The families have continued to accuse the government of stonewalling their demand to access the documents and Friday's executive order marks a significant event in the tussle over the information.
The family members of those lost in the 9/11 attacks celebrated Biden's announcement on Friday.
"We are thrilled to see the President forcing the release of more evidence about Saudi connections to the 9/11 Attacks," Terry Strada, who lost her husband Tom in the World Trade Center 20 years ago, said in a statement from 9/11 Families United. "We have been fighting the FBI and intelligence community for too long, but this looks like a true turning point."