Biden Outraises Trump by Over $150 Million in August
Democratic presidential nominee Joe Biden raised $150 million more than President Donald Trump in campaign funds last month.
The president's campaign confirmed its August earnings in an announcement Wednesday, saying it collected upward of $210 million since July. The latest monthly total incorporated financial contributions from the Republican National Committee as well as joint fundraising committees, and it marked a new fundraising record for Trump's re-election effort. According to the president's campaign, about one-third of its August earnings, totaling $76 million, came from Republican National Convention viewership.
Biden's campaign announced its August fundraising total in a press release last week. The campaign confirmed its earnings topped $364 million, setting a new monthly record for online fundraising by any U.S. presidential candidate. According to its announcement, more than half of the money raised came from first-time donors. The campaign attributed $70 million to funds acquired during the Democratic National Convention.
The August total accounted for funds raised by Biden's campaign, the Democratic National Committee and joint fundraising committees. Former President Barack Obama held the previous monthly fundraising record, set in September 2008, two months before he was elected for his first term. At the time, his campaign raised $193 million.
"Last month we raised $364.5 million—95% of the donations from grassroots supporters like you and the majority online," Biden tweeted on September 2. "Working people are powering our campaign—and I'm grateful. We've got a long way to go to close the fundraising gap and win—but we can do it. Together."
Trump's re-election campaign and the Republican National Committee collectively outraised Biden and the Democratic National Committee by about $30 million in July. The president raised $169.3 million, compared with the Democratic challenger's $140 million.
"Both campaigns are raising massive amounts of money but have very different priorities about how to spend it," said Bill Stepien, Trump's re-election campaign manager, in a statement included in Wednesday's fundraising announcement. "In addition to advertising, President Trump's campaign has invested heavily in a muscular field operation and ground game that will turn out our voters, while the Biden campaign is waging almost exclusively an air war."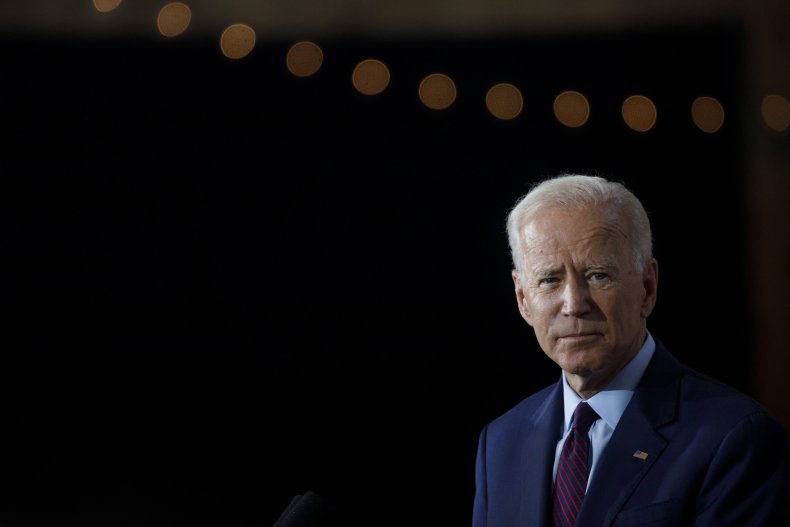 Recent analyses of Trump's campaign-funding trajectory suggest the president's previous financial advantage over Biden has diminished. On Monday, a New York Times report indicated that early spending, in part on big advertising ventures, prompted the campaign to cut back on costs recently.
Newsweek reached out to the Trump and Biden campaigns for additional comments but did not receive replies in time for publication.