Biden Praises Trump Administration for Listening to Fauci and Implementing Social Distancing
Former Vice President Joe Biden on Tuesday offered some rare praise to the Trump administration for their handling of the coronavirus pandemic.
During an interview with Fox 2 today, Biden was asked whether the Trump administration has done anything during this COVID-19 crisis that he's supported. "I think what he's done appropriately is that he started off talking about the need to have the social distancing, realizing that, starting off by listening to the scientists, listening to Dr. Fauci and others," the former vice president responded.
Biden, who became the presumptive Democratic presidential nominee after Senator Bernie Sanders dropped out of the race earlier this month, has repeatedly criticized President Donald Trump and his administration over their allegedly inadequate handling of the pandemic.
On March 1, Biden told CNN host Jake Tapper that he would have responded differently if he were president. "We knew that this was coming. Back as far as January. They didn't even begin to prepare the testing kits," he said on State of the Union. "I mean, this is something that's kind of elementary. We talked about testing kits, we're now going to get them."
He also lashed out Trump for calling the virus a "Democratic hoax" in the early stages. "What in God's name is he talking about?" Biden said. "Has he no shame?"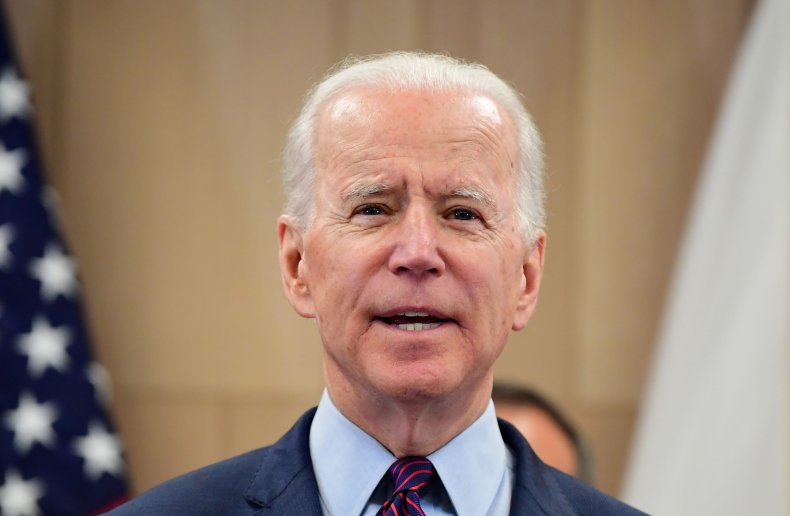 More than a month later, on April 15, Biden condemned Trump's decision to not wear a mask in public and said all Americans have "an obligation to be responsible." "I don't walk out of this house without a mask on. I don't walk out in the yard to talk to Secret Service if I don't have a mask on," he said during a virtual town hall. "I wish he would stop talking and let the scientists speak."
Biden continued to criticize the president during an appearance on The Late Late Show with James Corden last Tuesday. Trump "doesn't want to take responsibility," he said.
"If you listen to his press briefings, what's he do? It's all about him, it's not about us, it's not about the American people. He talks about how the governors should thank him for what he's done," Biden added.
Trump has faced significant criticism from members of the Democratic party in recent months over his handling of the novel disease, with some accusing his administration of incompetence. The president has repeatedly dismissed the criticisms and accused Democrats of politicizing the coronavirus.
Newsweek reached out to the White House for comment. This story will be updated with any response.