Amid Rumors of Biden Presidential Run, Obama 'Wouldn't Rule Out' Primary Endorsement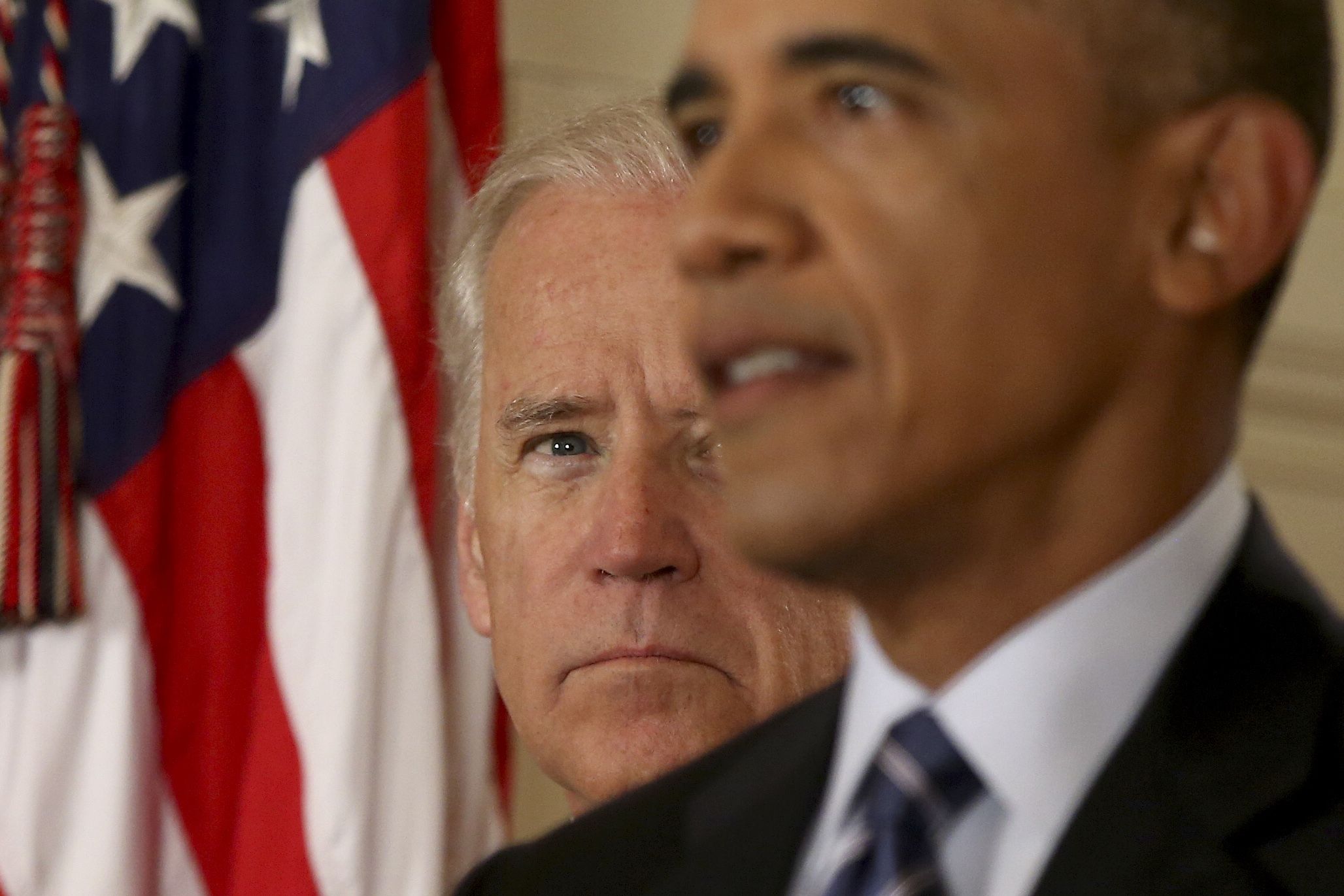 Rumors have been swirling about a possible presidential run for Vice President Joe Biden and now, Biden reportedly has President Obama's blessing to begin campaigning for the office. Biden would face Hillary Clinton, Bernie Sanders, Lincoln Chafee, Martin O'Malley and Jim Web in the race, though Clinton and Sanders would be his most serious competition.
Speaking at the daily White House press briefing, Press Secretary Josh Earnest said Obama plans to vote in the Illinois primary. Earnest added that while "ultimately it will be Democratic voters who are responsible for choosing the Democratic nominee," he "wouldn't rule out an endorsement" from the president. Earnest added it was not the time to speculate as to whether Obama will or will not publicly endorse one of these candidates in the primary.
When asked if Obama is "torn by this conversation of his Vice President possibly running against Hillary Clinton," Earnest said he wouldn't describe the president as "'torn,' principally because this is an intensely personal decision that someone has to make, to decide to run for President."
Earnest later added: "I think the President's view about Vice President Biden's performance as the Vice President of the United States should give you a sense of the President's belief in his aptitude for the top job."
The matter of "emailgate," Clinton's use of a personal email server during her time as Secretary of State, Earnest said it could very well pass, comparing her campaign to that of Obama's in 2007: "Certainly somebody who worked on President Obama's campaign in 2007 and 2008 will recall pretty vividly August of 2007. I think it's fair to say that there was not a ton of confidence in the likelihood that president—that then-Senator Barack Obama would be elected the next President of the United States."