Biden and the Promise of the People's Vaccine | Opinion
President Joe Biden has made good on his pledge of re-joining the World Health Organization and committing to multilateralism in the U.S. COVID response by joining the international purchase and distribution platform COVAX. But he can do much more to ensure everyone, everywhere gets the COVID vaccine quickly.
The world is watching as the three promising vaccines from Pfizer/BioNTech, Moderna/U.S. National Institute of Health and AstraZeneca/Oxford University are rolled-out in rich countries. Yet we're bracing ourselves for yet another major failure in the global COVID response: U.S. vaccine stocks are already running dry and AstraZeneca has failed to make good on its contracts to supply the European Union.
New variants of the virus, which are more contagious and possibly more deadly, have been found in the U.K., South Africa and Brazil. If we don't move quickly, current vaccines may no longer be a match for new mutations.
The deeply disappointing news that the South African government decided to halt the use of the AstraZeneca vaccine after it was discovered that it did not halt mild to moderate illness, bears this out.
The world will not emerge from the pandemic without a People's Vaccine that can be produced rapidly, at scale and made available for all people, in all countries, free of charge. But with national interests prevailing over global interests, bilateral deals continue to undermine the purpose and progress of COVAX, which has only secured enough doses to vaccinate 20 percent of the populations of the 92 participating low- and middle-income countries.
COVID death tolls have been harrowing in the U.S. and in Europe, but COVID-19 is also wreaking enormous damage in developing countries.
Latin America, for example, has some of the highest COVID-19 death rates in the world. While developed countries have stronger basis to "build back better," instability and fragile health systems mean that developing countries' road to recovery will be longer, harder and bleaker.
Developed countries have bought all of Moderna's vaccine production and over 96 percent of those from Pfizer/BionNTech.
AstraZeneca/Oxford attached progressive access conditions to their vaccine early in the development process in recognition of the barriers to vaccinating populations in low- and middle-income countries, but currently their supply are focused mainly on big developing countries like China and India.
This means there is little left for everyone else, except the limited COVAX pool of vaccines. According to a new estimate by the global People's Vaccine coalition, developed countries have bought enough of the leading vaccines to vaccinate every citizen almost three times over, while most developing nations will be lucky to secure one dose for every 10 people in 2021.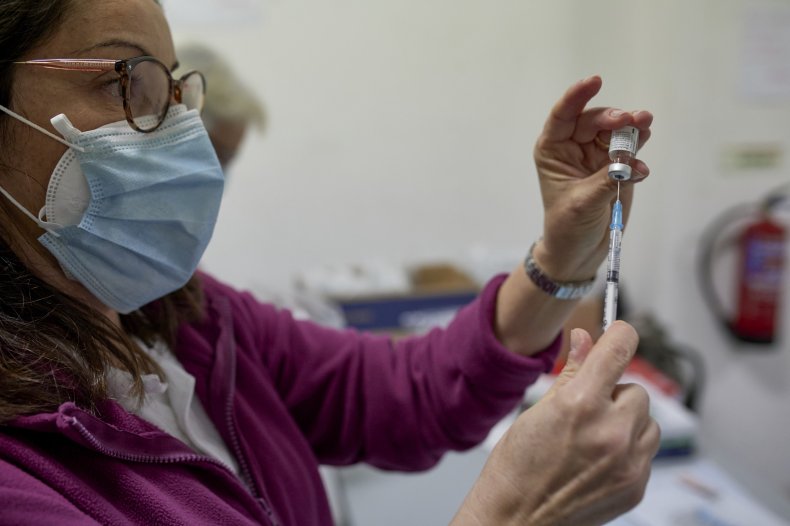 This global access failure exists despite unprecedented investments into vaccine innovation: over $6.7 billion of public funding has been poured into the research and development (R&D), clinical trials and manufacture of three leading vaccine candidates from AstraZeneca/Oxford ($1.7 billion), Moderna ($2.5 billion) and Pfizer/BioNTech ($2.5 billion) alone. At the same time, companies are set to profit from the crisis.
President Biden is uniquely placed to rise to the challenge to deliver the People's Vaccine and convert the lessons of the crisis to build a new, transformative economy centered on the shared prosperity of humankind. That can be achieved by recognizing that "health is wealth,"—that we are only as healthy as our neighbors and no one is protected until everyone is protected.
Working with 189 countries participating in COVAX, the United States has the potential to leverage its technological expertise to become a key dealmaker in overcoming vaccine nationalism and meaningfully make vaccines available to everyone.
President Biden must use all the policy tools at his disposal to ensure global access to vaccines. His support for the World Health Organization and Costa Rica's Covid-19 technology access pool (C-TAP), and South Africa and India's proposal to the World Trade Organization Council to waive intellectual property rights for COVID-19 vaccines would have dramatic consequences for the rules of the game forever for global public health.
Finally, he should heed the call of public health experts and U.S. activists to use the Defense Production Act not only to secure vaccine supplies for the U.S. and the rest of the world, but also to massively scale up the manufacture of the most effective COVID vaccines themselves.
The foundational technology used for the Moderna vaccine was funded in partnership with U.S. National Institutes of Health, with U.S. taxpayer money. President Biden can and must leverage the U.S.' relationship with Moderna to compel the company to share the recipe for this highly effective vaccine with the rest of the world to massively scale up production and build knowledge and systems to fight future pandemics.
Given the critical role of the public sector, Biden should govern health innovation like a market shaper: steering innovation, getting fair prices, ensuring that patents and competition work as intended, setting conditions for reinvestment and safeguarding medicine supply.
President Biden can emerge as an avatar for global economic transformation, starting with delivering a People's Vaccine. He will have the vaccines and the policy tools. His actions will be what stand between his vision of building back better, and the status quo, which has served us so terribly during this pandemic.
Mariana Mazzucato is a professor in the economics of innovation and public value at the University College London and the author of Mission Economy: A Moonshot Guide to Changing Capitalism.
Rebeca Grynspan is an economist, Ibero-American secretary general, former U.N. under secretary general and former vice president of Costa Rica.
The views expressed in this article are the writers' own.