Biden Reportedly Exploring Presidential Bid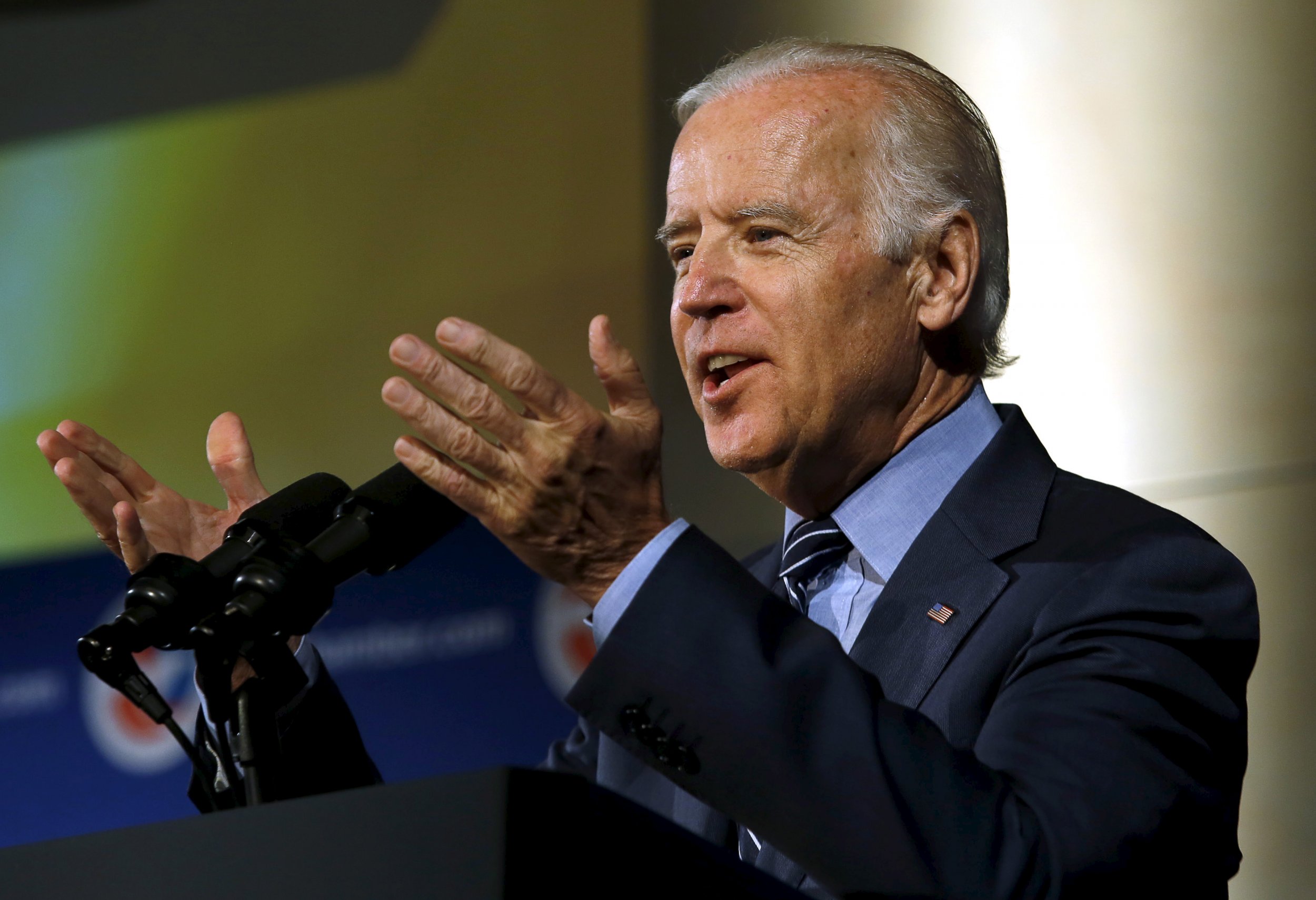 WASHINGTON (Reuters) - Vice President Joe Biden, inspired in part by his late son, has been holding meetings at his Washington home to discuss challenging Hillary Clinton for the Democratic presidential nomination, The New York Times reported on Saturday.
Biden has said publicly he would make a decision at the end of the summer. According to Times columnist Maureen Dowd: "Biden is also talking to friends, family and donors about jumping in. The 72-year-old vice president has been having meetings at his Washington residence to explore the idea of taking on Hillary in Iowa and New Hampshire."
Dowd cited a conversation in which Beau Biden, a former attorney general of Delaware who was dying of cancer at the time, tried to get his father to promise he would run. The vice president's younger son, Hunter, also encouraged him to seek the presidency, the Times said.
Dowd, who has often been critical of Clinton and her husband, former President Bill Clinton, said a campaign by Biden might be complicated for Biden because he has a good relationship with Hillary Clinton and respects the Democratic Party's desire to put a woman in the White House.
Biden sought the Democratic presidential nomination in 1988 and 2008.
Beau Biden died of brain cancer in May at age 46.
The White House had no immediate comment on Biden's plans.