Biden, Sanders, Trump Top 2020 Presidential Candidates Among College Students, Poll Finds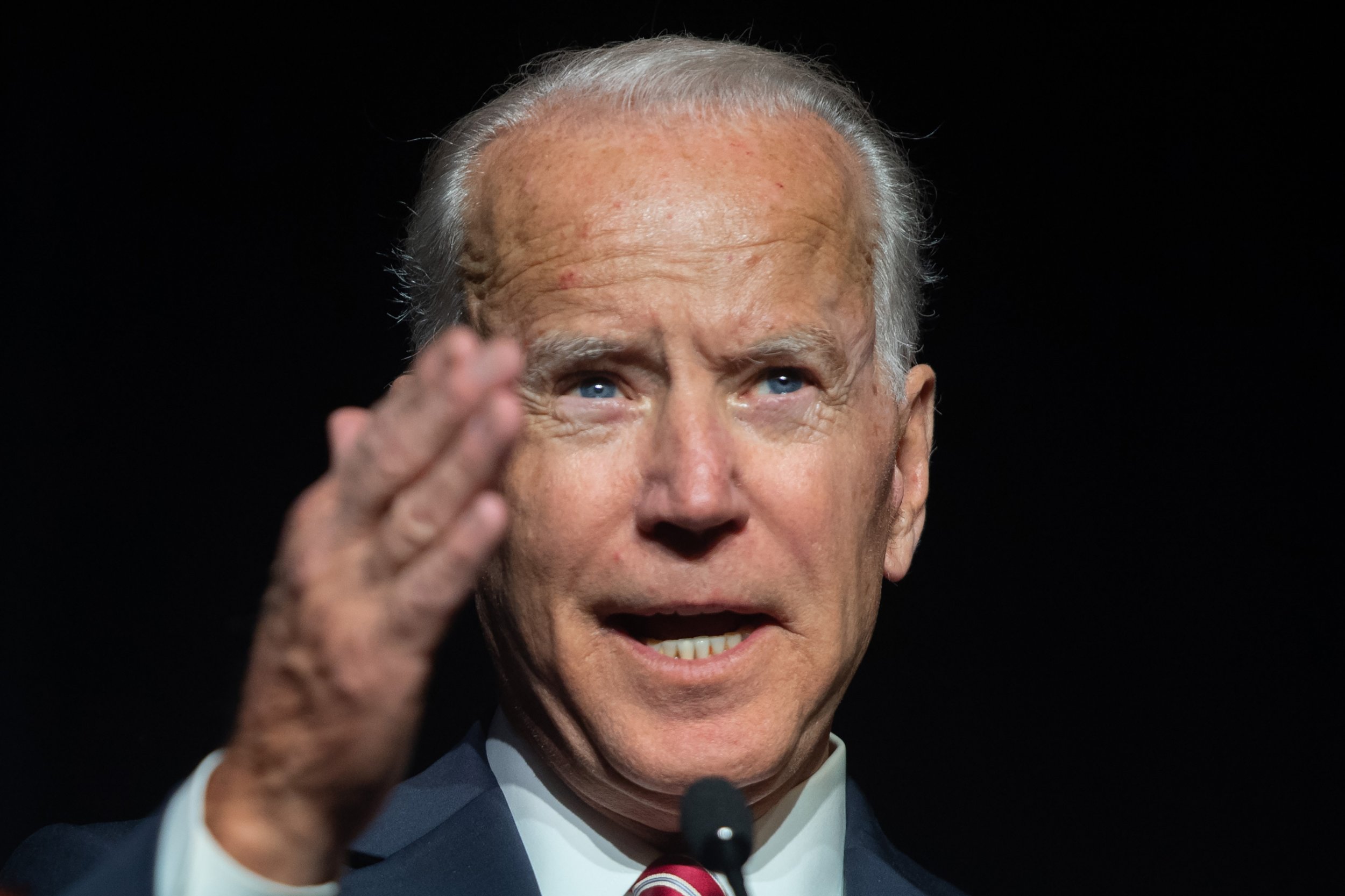 A poll released Monday found that when it comes to the 2020 presidential race, college students were leaning toward Vice President Joe Biden, Senator Bernie Sanders or President Donald Trump.
The poll, conducted by College Reaction, a college news and polling website, surveyed over 1,000 college students from April 4 to April 8. Survey participants were given over 10 different names and asked to identify which presidential candidate they were most likely to vote for during the 2020 election.
Biden took the top spot with 18.88 percent, almost four points ahead of Sanders, who garnered 15.09 percent of respondents' vote. Trump came in third with 14.71 percent.
The survey included 16 different options for respondents across party lines. Along with Trump, the two other Republican Party candidates were former Ohio Governor John Kasich and Maryland Governor Larry Hogan. Results put Kasich in sixth place with 7.87 percent and Hogan in 12th place with only 1.23 percent.
Neither Kasich nor Hogan has officially announced a bid for the White House, but they haven't outright dismissed the idea either.
Aside from Biden and Sanders, 11 other Democratic Party candidates were included in the survey. Senators Kamala Harris and Elizabeth Warren, the top two female candidates, according to the poll, received equal votes of 5.50 percent. Other candidates were identified by the poll as:
Former Representative Beto O'Rourke­: 13.57 percent
South Bend, Indiana, Mayor Pete Buttigieg: 8.35 percent
Former Starbucks CEO Howard Schultz: 2.56 percent
Senator Cory Booker: 2.47 percent
Senator Amy Klobuchar: 1.61 percent
Senator Kristen Gillibrand: 0.95 percent
Former Governor of Colorado John Hickenlooper: 0.85 percent
Former Secretary of Housing & Urban Development Julián Castro: 0.47 percent
Washington Governor Jay Inslee: 0.38 percent
The top three candidates, Biden, Sanders and Trump, are all white men over the age of 70. However, when students were asked to rate their enthusiasm for a candidate younger than 40 years old, 35 percent responded they were "enthusiastic" and 48 percent identified themselves as being "comfortable."
Only 4 percent said they were "enthusiastic" about a candidate over the age of 70 and 39 percent responded they were "comfortable." Almost 50 percent said they had "reservations."
Fifty percent of respondents answered that they were "enthusiastic" about a female candidate and 44 percent said they were "comfortable." Only 6 percent said they were either uncomfortable or had reservations about a female presidential candidate.
Almost all of the candidates listed in the survey have previously announced their bid for the Oval Office. Biden, Hogan, Kasich and Schultz have not yet officially declared 2020 presidential runs.