Joe Biden, Bernie Sanders and Elizabeth Warren Would All Beat Donald Trump In 2020, New Poll Suggests
A new poll suggested that 2020 Democratic presidential candidates Joe Biden, Bernie Sanders and Elizabeth Warren would all beat President Donald Trump in a head-to-head competition by significant margins.
Former Vice President Biden remained the frontrunner, with the NBC News/Wall Street Journal poll showing him beating out Trump by a margin of 51 to 42 percent, a lead of nine points. Sanders, an independent senator from Vermont, had the second largest win gap in the poll, beating Trump by seven points, 50 to 43 percent. With a five-point lead over the president, Warren, a senator from Massachusetts, would beat Trump 48 to 43 percent, according to the survey.
With the poll's margin of error being 3.5 percentage points either way, each of the three frontrunners for the Democratic party's 2020 nomination currently have a clear advantage over the president. Senator Kamala Harris of California also polled ahead of the president by one point, at 45 to 44 percent. But that result fell within the poll's margin of error.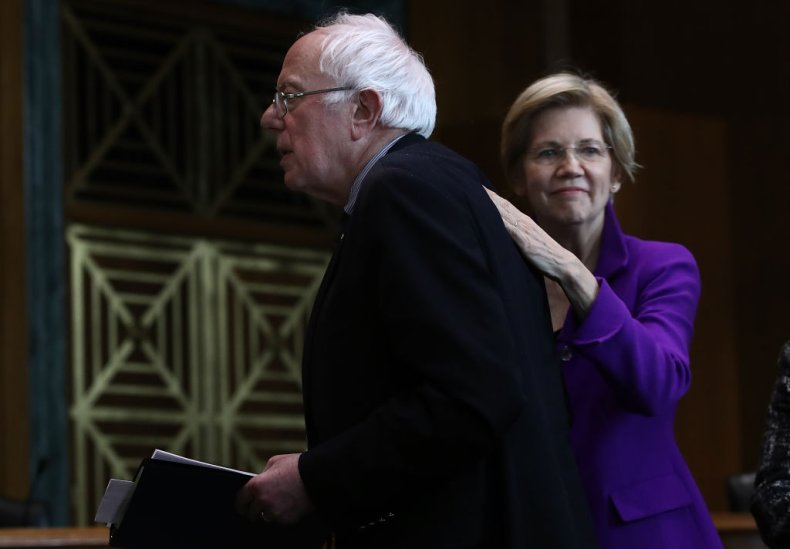 Notably, despite Sanders having a better advantage to beat Trump, more respondents said they favored Warren for the Democratic nomination. The senator from Massachusetts came in second, with support from 19 percent of respondents. Sanders tied with Harris, with 13 percent and Biden led the pack with 26 percent of support. Mayor Pete Buttigieg of South Bend, Indiana trailed the others in fifth place, with seven percent. After that, none of the other candidates polled at higher than two percent.
Sanders has, until recently, typically polled ahead of Warren, generally coming in second place after Biden in most national polls. On Sunday morning, he was asked by NBC News Meet the Press host Chuck Todd how he felt about seeing Warren significantly ahead of him in the new poll.
"Elizabeth is a good friend of mine," he responded. "What we need is a political revolution. And I think I'm the only candidate who has been clear about that, who has the capability of doing that."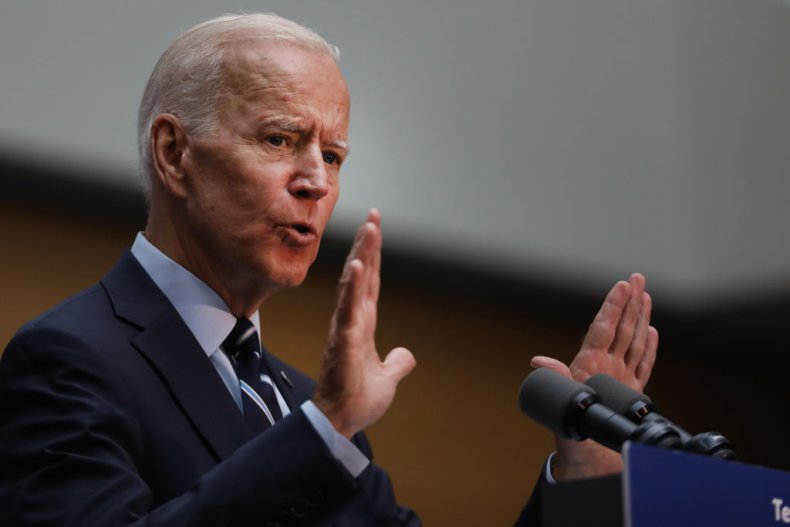 Warren and Sanders have both put forward a broad range of progressive policies that aim to increase taxes on the wealthiest Americans and corporations to provide universal healthcare, forgive student debt, make university education free for Americans, address climate change and improve American infrastructure. Both regularly attack corporate greed and rising inequality in America, vowing to fix a system that they view as rigged against working class Americans.
The latest poll also showed that Trump's job approval remains steady among voters, at 45 percent. However, the majority of voters – 52 percent – said they disapprove of the job the president is doing.