Biden Says Fracking Jobs Won't Be 'on the Chopping Block' If He's Elected
Democratic Presidential nominee Joe Biden has said, "Fracking is not going to be on the chopping block," if he's elected president, a statement which may rile left-leaning climate change activists and supporters of renewable energy.
An interviewer with Pennsylvanian ABC News affiliate WNEP, asked Biden, "We're losing a lot of jobs overseas, losing jobs to COVID-19, and if fracking is on the chopping block, how are you going to help these displaced workers?"
Biden responded, "Well, fracking is not going to be on the chopping block," Biden said. "Right now the president gives [an] advantage to companies that go overseas and invest overseas by reducing the taxes they have to pay on foreign profits. I'd double that tax and do that on day one."
Biden also pledged to invest in small-town steel manufacturers, manufacturers of other raw materials and developers of domestic technologies.
An estimated 322,600 fracking jobs are situated in Pennsylvania, according to the natural gas industry organization API.
Fracking, also known as hydraulic fracturing, uses a drill that pumps water, sand and chemicals in order to fracture underlying rocks and extract natural gas from the Earth. Environmental activists oppose fracking because it depletes water reserves, creates wastewater, can potentially cause earthquakes and ultimately contributes to global warming.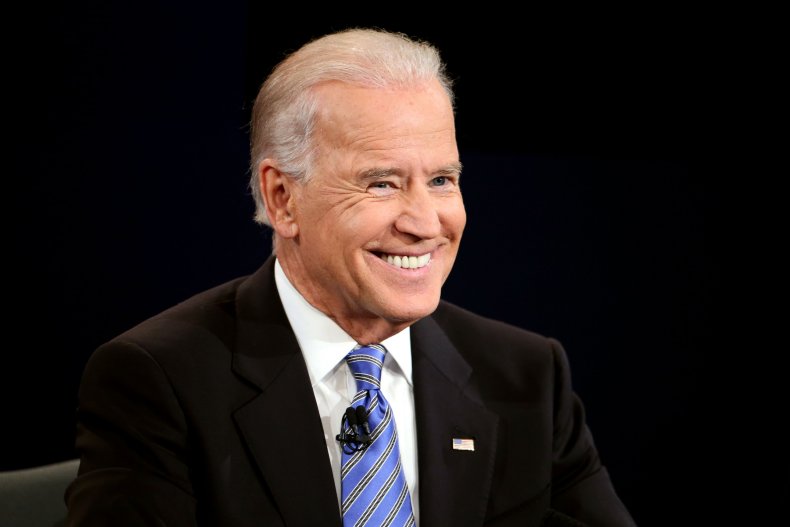 Political ads on Facebook in early June claimed that Biden sought to ban all fracking. However, during an April interview with KDKA TV news in Pittsburgh, Biden said he wouldn't shut down the fracking industry but merely wouldn't allow new fracking leases on federal land, which only represents 10 percent of all national leases.
Biden has said he supports ending subsidies for the fossil fuel industry and would like to transition to a clean energy economy with net-zero emissions by 2050.
On May 13, news dropped that Biden's Climate Change policy action group would be co-chaired by Democratic New York Representative Alexandria Ocasio-Cortez, a co-sponsor of the Green New Deal (GND), a proposed package of laws focused on virtually eliminating U.S. greenhouse gas pollution within a decade, while also creating new jobs.
In February 2020, Ocasio-Cortez introduced legislation banning fracking nationwide by 2025. On February 12, she tweeted, "Fracking is destroying our land and our water. It is wreaking havoc on our communities' health. We must do our job to protect our future from the harms caused by the fracking industry."
Biden's campaign website states that the candidate believes the Green New Deal is "a crucial framework for meeting the climate challenges we face."
Newsweek reached out to Ocasio-Cortez for comment.