Democratic President Joe Biden said that getting rid of the Senate filibuster will "throw the entire Congress into chaos" and create gridlock.
While speaking at a CNN Town Hall on Wednesday night, an attendee mentioned that Biden had called Republican efforts to restrict voting rights "the most dangerous threat to voting and the integrity of free and fair elections in our history."
"While you have condemned these attacks," the attendee said, "you and congressional members of your party have done little to actually stop these assaults. If these efforts are really the most dangerous in our history, isn't it logical to get rid of the filibuster, so we protect our democracy and secure the right to vote?"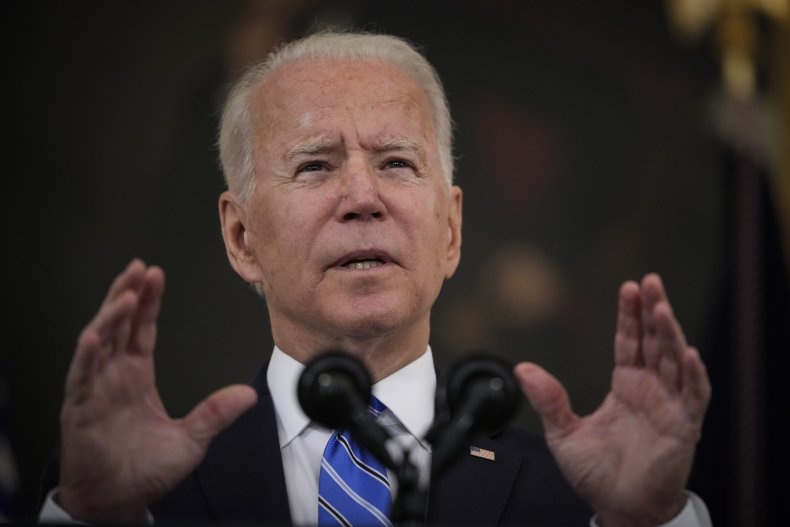 Biden said that he stood by his comments about the GOP's efforts. He then said that he would like to reform the filibuster by requiring senators to remain standing and talking while blocking legislation. In March, Democratic West Virginia Senator Joe Manchin floated a similar idea.
However, the town hall moderator, CNN anchor Don Lemon, asked, "If it's a relic of Jim Crow, it's been used to fight against civil rights legislation historically, why protect it?"
Biden quickly agreed with Lemon's assessment and answered, "There's no reason to protect it, other than you're going to throw the entire Congress into chaos and ... nothing at all will get done."
"Wouldn't my friends on the other side love to have a debate about the filibuster instead of passing the [voting rights] act?" Biden continued.
Progressive Democrats have supported eliminating the filibuster in order to bypass Republicans opposed to Biden's legislative agenda. However, Republicans and moderate Democrats, like Manchin and Democratic Arizona Senator Kyrsten Sinema, have said that eliminating the filibuster will kill any hope of senatorial bipartisanship.
Current filibuster rules require most legislation to get at least 60 Senate votes to pass. With an evenly split Senate—50 to 50—Democrats worry that 10 Republican senators will never back any significant legislation on expanding voting access, LGBTQ rights, immigration and other high-profile national issues.
All 50 senators in the Democratic Caucus would need to vote in favor of ending or modifying the filibuster for it to change.
Political writer David Litt wrote in a 2020 Atlantic article that the filibuster has been used by social conservatives since the 1920s to hold back progress on civil rights. Litt argued that the filibuster gives rural white states with smaller populations disproportionate power over legislation proposed by senators from larger and more racially diverse states.
Those who support continuing the filibuster say that it differentiates the Senate from the House by not allowing a political party to simply enact their entire agenda by a majority vote. The filibuster can also potentially restore citizen trust in the legitimacy of governance by forcing legislators from opposing political parties to find consensus on divisive issues, political writer Daniel Lips wrote.
Newsweek contacted the White House for comment.