Biden Says He Would Not Defund Police Departments, But Said Trump Wants To
Democratic presidential candidate Joe Biden was asked during an ABC interview Sunday night if he would defund police departments, as president Donald Trump claimed would happen if Biden wins the presidency in November. Biden turned the tables and said Trump would defund police.
Robin Roberts, a co-anchor of the network's "Good Morning America," asked Biden, "President Trump says that you want to defund the police. Do you?"
Biden chuckled and then said, he didn't.
"No I don't," Biden said. "By the way, [Trump] proposes cutting a half a billion dollars of local police support."
Biden went on to say in the ABC report he wanted to "root out" unethical police.
"I don't want to defund police departments. I think they need more help, they need more assistance, but that, look, there are unethical senators, there are unethical presidents, there are unethical doctors, unethical lawyers, unethical prosecutors, there are unethical cops. They should be rooted out," Biden said on ABC News.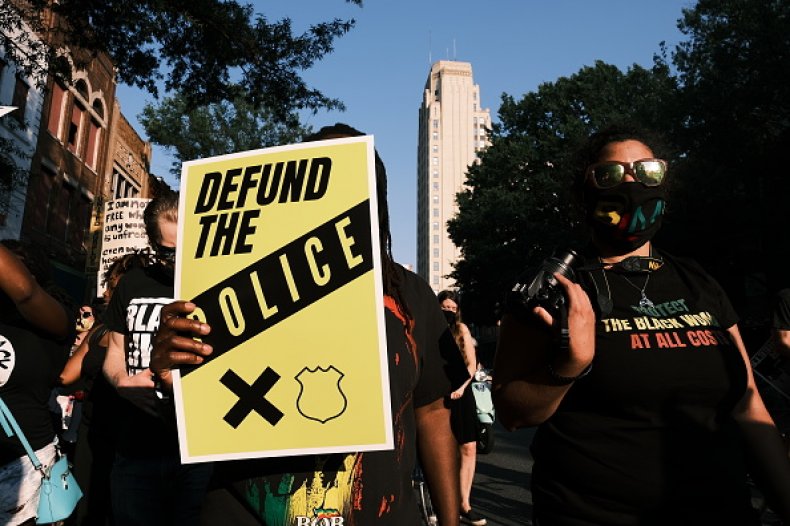 The defund police movement began shortly after the May 25 death of George Floyd, a Black man who died while in custody of the Minneapolis Police Department. Former Minneapolis police officer derek Chauvin can be seen in a video kneeling on Floyd's neck for nearly nine minutes. The last words heard coming from Floyd were "I can't breathe."
Floyd's death sparked protests and demonstrations across the country by Black Lives Matter. These protests have turned violent in some cities, including Portland, oregon, where the protests and clashes have reached almost three months.
The city of Seattle has already slashed part of its annual police budget, and other major cities across the nation are examining similar cuts.
In Austin, Texas, the city council voted to cut its police budget. In a retaliatory effort, Texas Gov. Greg Abbott said he would try to pass legislation that would freeze property tax revenues to cities in his state that voted to defund police departments.
Newsweek reached out to the White House for comment.