Biden Says He's Benefited from White Privilege After Trump Rejects Idea He Has in Woodward Tapes
Democratic presidential nominee Joe Biden on Thursday admitted he has benefited from white privilege after President Donald Trump scoffed at the idea that he has in journalist Bob Woodward's audio tapes.
When asked about his white privilege during a CNN town hall in Scranton, Pennsylvania, Biden said, "Sure, I've benefited just because I don't have to go through what my Black brothers and sisters have had to go through."
After the admission, Biden quickly distanced himself from the same white privilege that Trump has been accused of by painting his background as someone who was raised in a working class family.
"Growing up with parents in Scranton, we're used to guys that look down their nose at us," he continued, "people who look at us and think that we're suckers... we're not equivalent to them."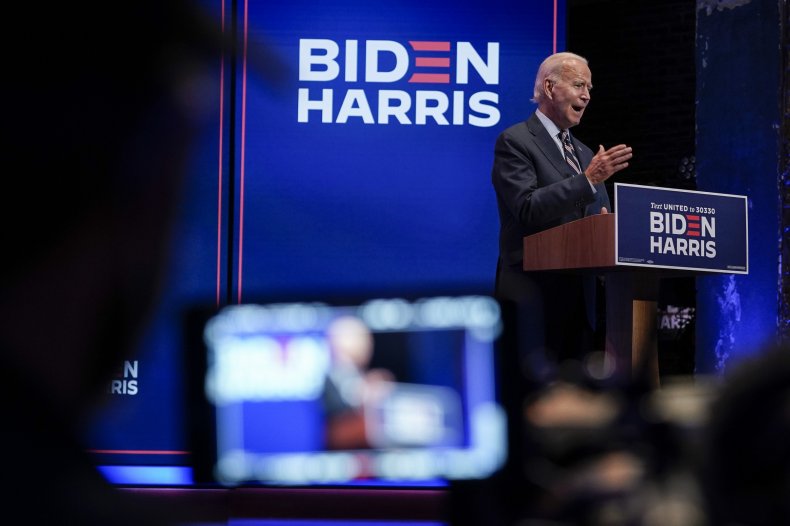 Biden used the opportunity to take a shot at his Republican opponent. "We're as good as anybody else," the former vice president said. "Guys like Trump, who inherited everything and squandered what they inherited, are the people that I've always had a problem with. Not the people who are busting their neck."
When Trump was asked the same question by Woodward earlier this year, the president rejected the notion that he's benefited from white privilege. He even mocked the reporter for suggesting it.
On June 19, as Black Lives Matter protests raged across America, sparked by the death of George Floyd in police custody, Woodward told Trump that they were both white and privileged individuals that should work harder in understanding the "anger and the pain" felt by the Black community.
"No. You really drank the Kool-Aid, didn't you? Just listen to you," the president responded. "Wow. No, I don't feel that at all."
As a 2016 presidential candidate, Trump defended his image as a self-made billionaire and repeatedly stated that his wealthy father gave him only $1 million, which he deemed a "very small" loan, to start his business. A 2018 investigation by The New York Times revealed that Trump actually borrowed at least $60.7 million from this father, Fred Trump. The figure would amount to about $140 million adjusted to today's dollar value and much of it was reportedly never repaid.
Earlier this month, Trump called anti-racism training "divisive, anti-American propaganda" and directed the Office of Management and Budget (OMB) to curb spending on such programs. OMB director Russel Vought moved on the request, instructing agencies to identify spending on training related to "white privilege" or any materials based on the notion that any race is "inherently racist or evil."
Newsweek reached out to the Trump campaign for comment.