Joe Biden, who is the presumed Democratic presidential nominee, said he is putting the Russian federal government and other foreign governments "on notice," stating, that if elected president, he'll treat foreign interference in the U.S. elections as an adversarial act that will significantly affect their relationship with the United States.
"I have no desire to escalate tensions with Russia or any other country," Biden said in a statement Monday, adding that he'd rather focus on other global issues like efforts to end COVID-19.
"But if any foreign power recklessly chooses to interfere in our democracy, I will not hesitate to respond as president to impose substantial and lasting costs," Biden wrote.
Biden said he'd direct his administration to "leverage all appropriate instruments of national power and make full use of my executive authority to impose substantial and lasting costs on state perpetrators."
Consequences could include financial-sector sanctions, asset freezes, cyber responses, and the exposure of corruption or "a range of other actions could also be taken, depending on the nature of the attack," Biden wrote.
"I will direct our response at a time and in a manner of our choosing," Biden added.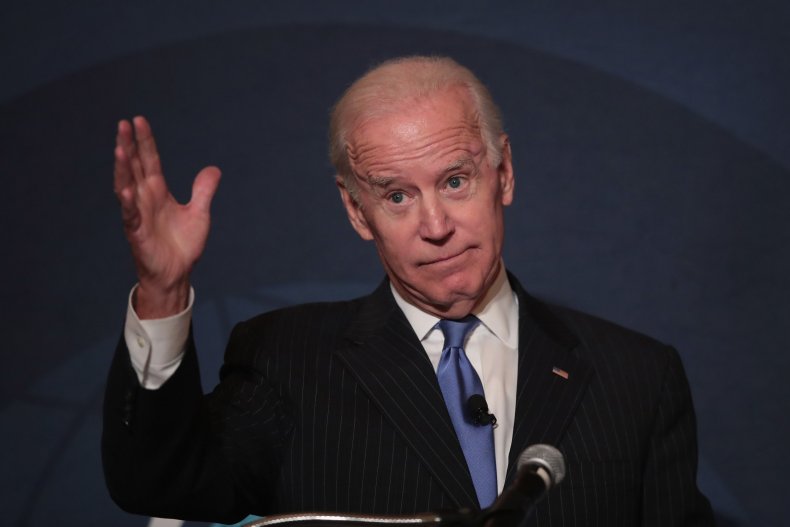 Biden's statement follows a letter sent Monday by top congressional Democrats—including House Majority Leader Nancy Pelosi, Senate Minority Leader Chuck Schumer, House Intelligence Committee Chairman Adam Schiff—demanding that FBI Director Christopher Wray provide an intelligence briefing for all lawmakers on foreign interference in the 2020 presidential election before legislators go on a month-long recess in August.
In February, a U.S. intelligence official told the House Intelligence Committee that Russia's interference in the 2020 election is already underway using a variety of methods with the primary goal of sowing discord in the United States.
In a July 15 post for the Foreign Policy Research Institute, Clint Watts, a senior fellow at the Center for Cyber and Homeland Security at George Washington University, said that Russia has already begun disseminating propaganda and disinformation about widespread election rigging and fraud via mail-in balloting.
Watts added that Russian may also try to shut off the power to disable key polling sites in key battleground states or support fringe and extremist groups to "storm polling places, incite violence or contest election results," adding, "Kremlin operatives were connected to a similar scenario during Montenegro's 2016 parliamentary election."
On March 5, Young Mie Kim, a journalism and mass communication professor who is an affiliated scholar at the Brennan Center for Justice at New York University Law School, said the recent activity of the Kremlin-affiliated Internet Research Agency (IRA)—the Russian entity that tried to influence American voting on social media—is largely seeking to discourage certain people from voting in swing states this November.
Since the 2016 elections, IRA has gotten better at impersonating candidates and parties, mimicking and appropriating the names of actual American organizations, and exacerbating tensions around identity conflicts, anti-immigration (especially anti-Muslim), nationalism, patriotism, sectarianism and gun rights.
In a April 30 article ForeignPolicy.com article, Spencer P. Boyer, director of the Brennan Center for Justice's Washington office, wrote that Russia's election interference techniques used around the world also include "hacking political targets to steal sensitive information and selectively releasing that information to the public."
A February 2020 poll by the Pew Research Center found that 72 percent of Americans say it's very or somewhat likely that Russia or other foreign governments will try to influence the November 2020 election — the percentage included 84 percent of Democrats-leaning votes and 59 percent of Republican-leaning voters, although 82 percent of the Democrats and 39 percent of Republicans said they felt it would be a major problem.